Cao Bang is likened to the "green pearl" of the Northeast with beautiful nature, majestic mountains and unique cuisine. In recent years, Cao Bang has attracted a large number of tourists and backpackers. Why does this land have such a strange attraction? What travel experiences do you need to know to have the most complete travel journey?
1. Cao Bang – "green pearl" of the Northeast mountains
Cao Bang is the leading province in the Northeast region of our country. This is an area with terrain divided by a fairly dense system of rivers and streams, rolling hills and deep valleys,… Mountains and forests account for more than 90% of the province's area. Cao Bang is favored by nature with majestic mountains, charming nature that captivates people's hearts. It is not difficult to understand when you are like many people who are eager to learn about Cao Bang travel experiences to prepare for your trip.
Cao Bang is also a land with a rich history with a rich system of revolutionary historical relics. Non Nuoc Cao Bang is full of identity with folk songs, customs, cultural festivals and traditional craft villages of indigenous people. The people of Cao Bang are honest and hospitable as they earnestly invite tourists to come here.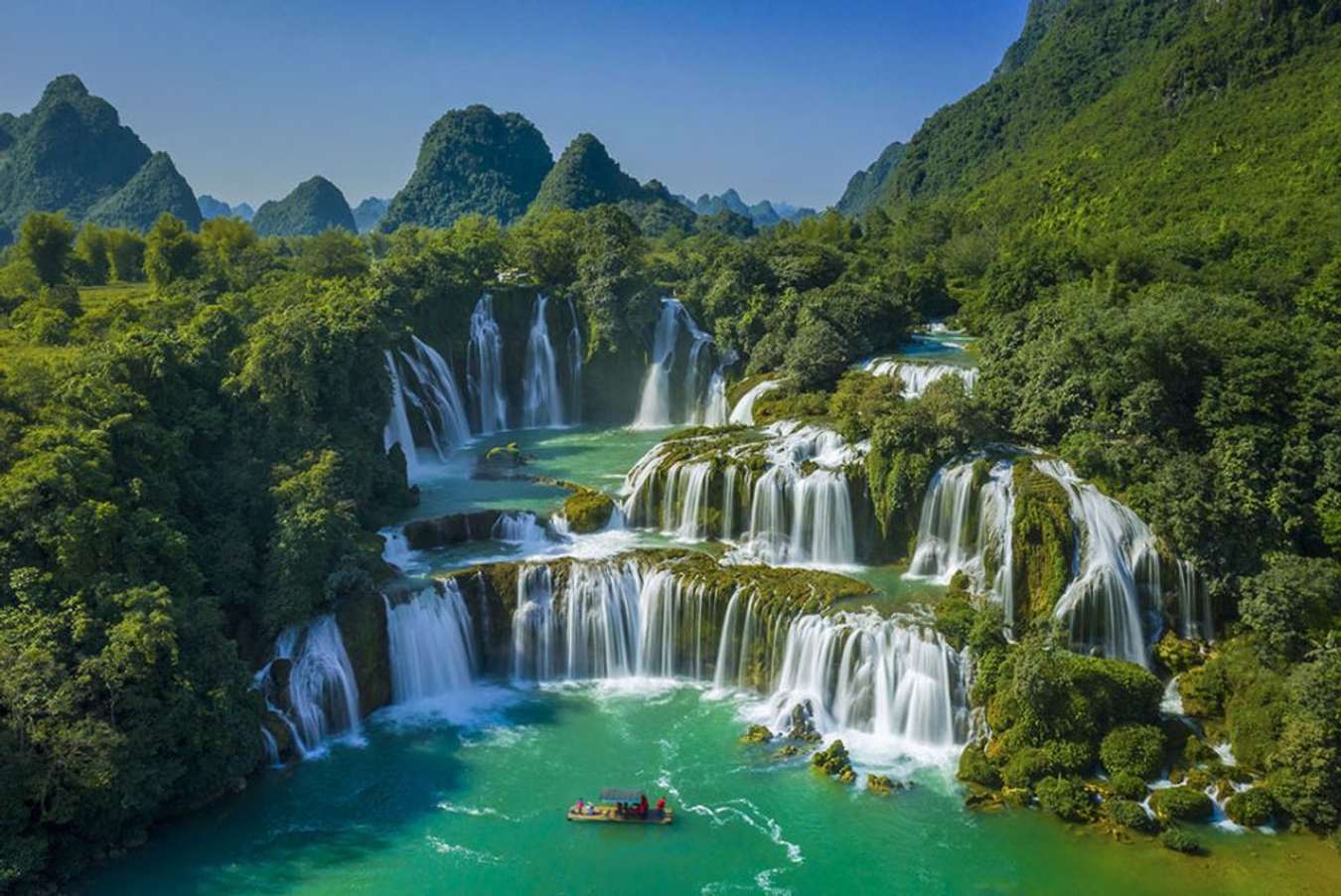 2. When should you travel to Cao Bang?
Cao Bang's climate is divided into two distinct seasons. The rainy season lasts from April to September and the dry season lasts from October to March of the following year. Those who have experience in Cao Bang tourism affirm that each season, Cao Bang brings its own beauty, every season is beautiful.
But the best time to admire the beauty of Cao Bang is from August to September. At this time, the air is cool, the weather is less rainy, very convenient for you to move and visit the beautiful scenery of Cao Bang's nature. The waterfalls are full at this time, which is an opportunity for you to admire the spectacular scenery.
In November and December, buckwheat flowers and wild sunflowers cover the mountains and forests creating a beautiful landscape picture. In late spring and early summer, the weather is neither too cold nor too hot. Traveling to Cao Bang at this time, you will be able to witness first-hand the apricot and plum forests laden with branches. You can also go "hunting for ice and snow" in Cao Bang in winter. In the Phia Oac forest, this phenomenon often occurs when the temperature drops.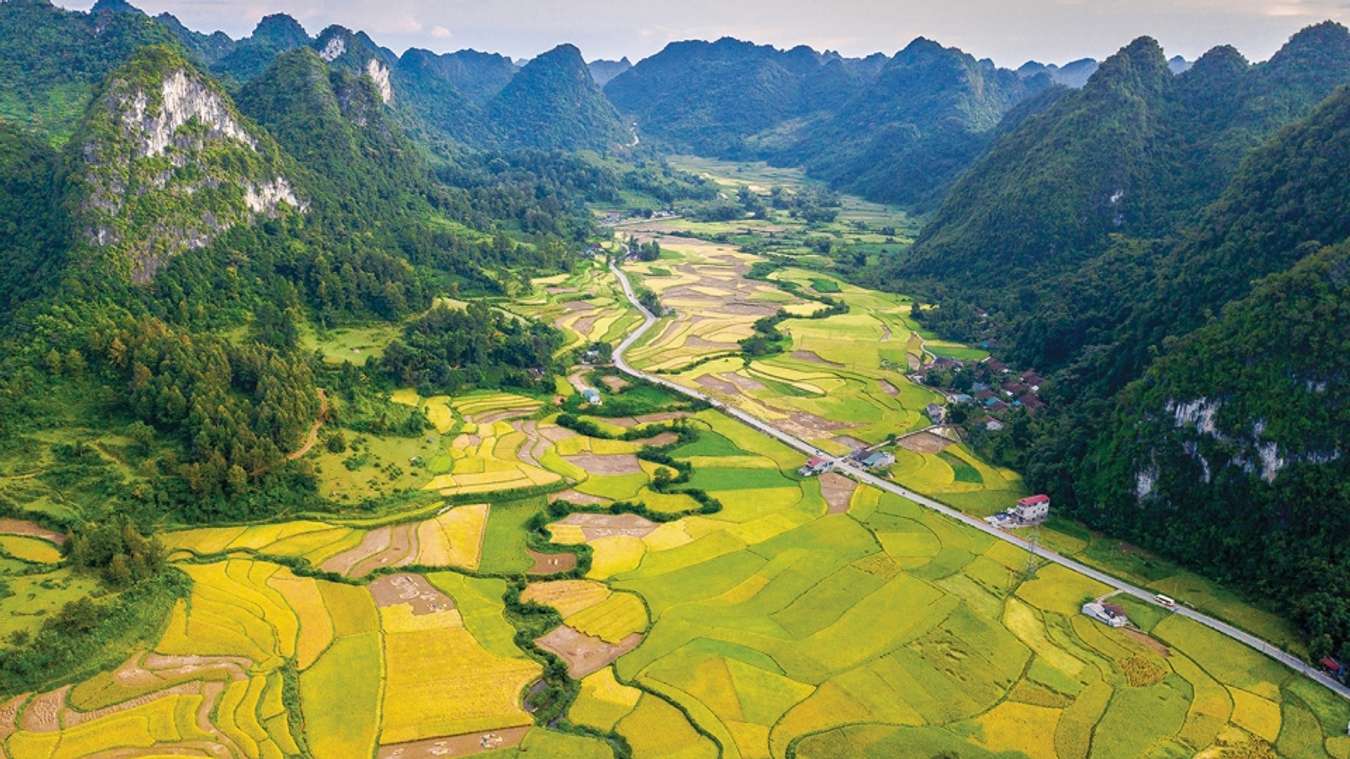 3. Move to Cao Bang
If you come from the northern provinces, you can travel to Cao Bang by family car, rent a self-drive car, rent a tourist car. Cao Bang travel experience shows that if traveling in groups with both the elderly and children, it is advisable to take a private car or rent a tourist car. Young people who are passionate about discovery and ready to "risk blood" are probably the most interested in traveling by motorbike. The cheap and safe way that many people choose is to take a sleeper bus to the city. As tall as.
Visitors from the southern or central provinces can take a plane or a sleeper bus to Hanoi. Then continue from Hanoi to Cao Bang with the above means. However, flying will save you more health and time. You can book cheap flights to Hanoi on Traveloka. Some flight routes you can refer to are:
Flight tickets from Saigon to Hanoi
: The fare includes taxes and fees for this route and can range from 800,000 to 1,700,000 VND/way.
Flight tickets from Da Nang to Hanoi
: Airfares from Da Nang to Hanoi usually range from 700,000 to 1,500,000 VND/way.
Flight tickets from Can Tho to Hanoi
: The average fare ranges from 1,200,000 VND – 2,500,000 VND/way.
If you plan to stay in Hanoi after landing before going to Cao Bang, you should book an airport shuttle in advance so you don't have to wait or call a car.
To Cao Bang, you can hire a taxi or motorbike to go to the attractions. But the distance between Cao Bang tourist spots is quite far, so traveling by taxi is relatively expensive. Renting a motorbike will be a truly memorable experience when you have the opportunity to capture all the beauty of the mountains and forests. The most interesting thing is going by motorbike, you can stop anywhere you want.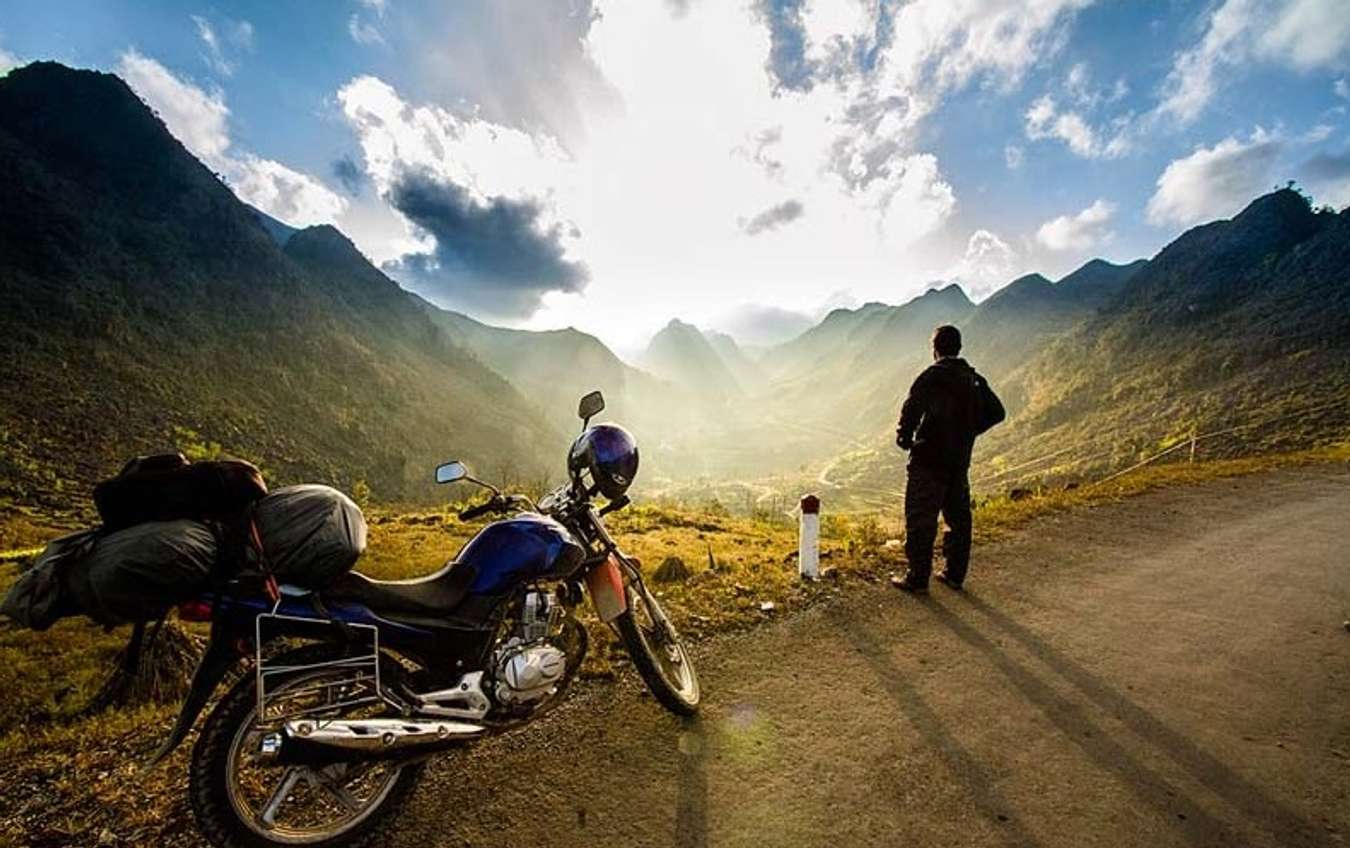 4. Stay when traveling to Cao Bang
Cao Bang increasingly attracts a large number of domestic and international tourists. According to Cao Bang travel experience , you do not need to worry too much about finding a place to stay here. However, if you book a hotel in Cao Bang before your trip, you will have the opportunity to book a cheap room. Although Cao Bang Hotel does not have 5-star luxury hotels, the quality of 2-3-star hotels is enough for visitors to be satisfied.
In addition to hotels near the city bus station. Cao Bang, you can search for hotels in Hop Giang Ward. Here are some of the best hotels in Cao Bang for your reference:
Highlands Hotel Cao Bang
019 Ly Tu Trong, Hop Giang Ward
Max Boutique Hotel
117 Orange Garden, Hop Gian Ward
Youth Homestay
073 Vuon Orange, Hop Giang Ward
Bao Lac Homestay
Area 1, Bao Lac Town, Bao Lac
There is also a list of hotels in Cao Bang for you to choose from on Traveloka. You can "hunt" for hotel room deals before you start your move.
3-star hotel in Cao Bang
Some 3-star hotels in Cao Bang you can refer to are:
2-star hotel in Cao Bang
Highlands Hotel Cao Bang – Hostel
1-star hotel in Cao Bang
Besides the above hotels, you can also book 1-star hotel rooms on Traveloka, including:
Hung Thinh Hotel Cao Bang
5. Attractive attractions in Cao Bang
Cao Bang has so many attractive destinations that you will hardly be able to explore them all in one trip. If you are confused about which place to visit, you can refer to the suggestions of experienced travelers to Cao Bang below:
Special National Monument Pac Bo
Pac Bo is a national revolutionary historical relic – especially in the country. When the relic belongs to Pac Bo village, Truong Ha commune, Ha Quang district, Cao Bang province, far from the city center. Cao Bang is 52 km and is the starting point (km 0) of Ho Chi Minh road. This is the place where leader Nguyen Ai Quoc chose to live and do revolutionary activities after 30 years of searching for a way to save the country.
Here, Uncle opened political and military training classes for revolutionary cadres in Cao Bang province; translated the History of the Communist Party of the Soviet Union into Vietnamese; drafting and publishing revolutionary documents… The relic includes: Uncle Ho's memorial house; Coc Po cave; Lung Lan cave Nguom Vai cave; Lenin stream; the stone table where Uncle Ho worked; the background of Mr. Ly Quoc Gun; Mr. La Thanh's house…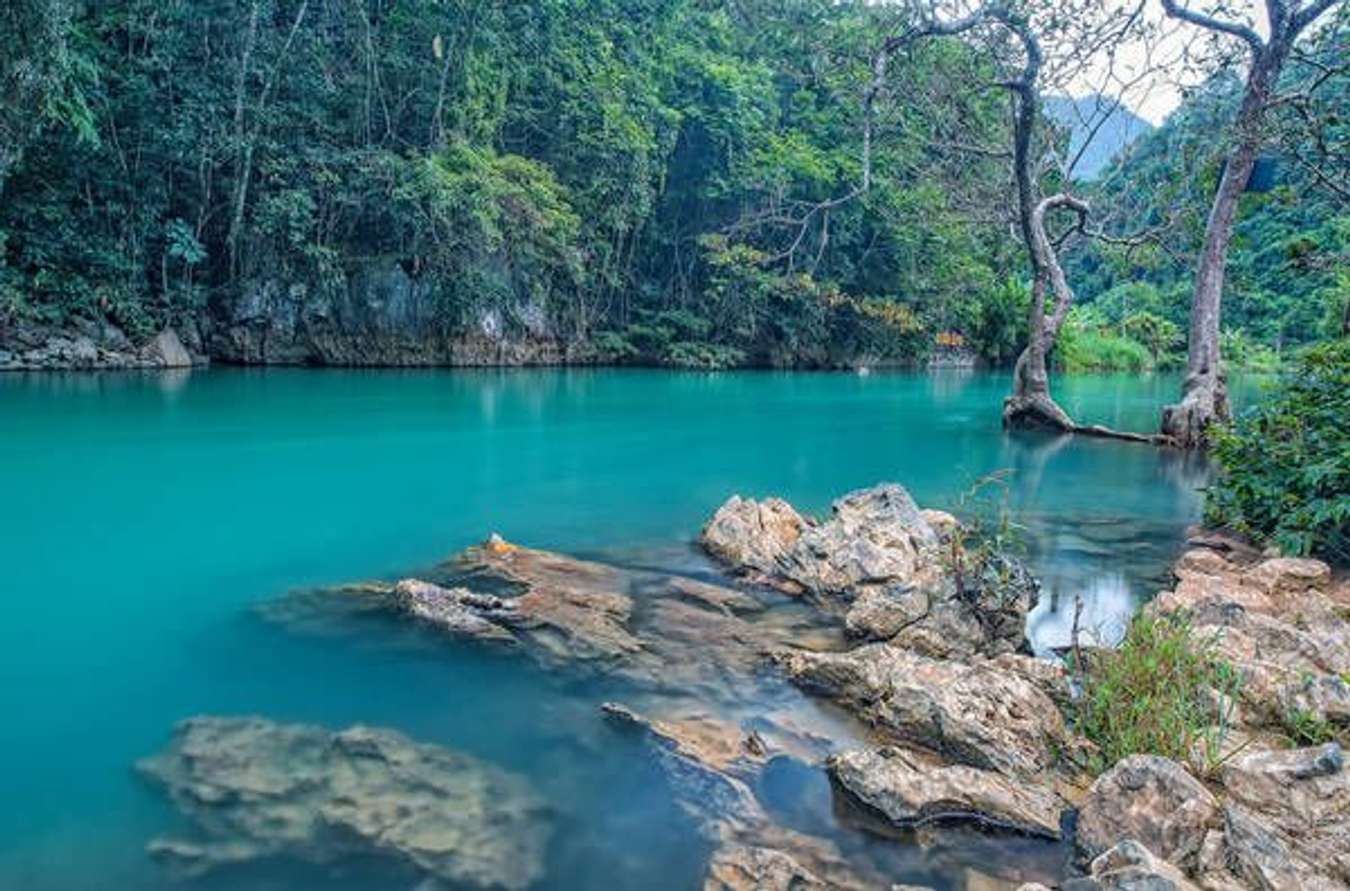 Ban Gioc Waterfall
Ban Gioc Waterfall is a group of waterfalls located on the Quy Son River, at the border between Vietnam and China. This is famous as one of the largest natural waterfalls in Southeast Asia. From a height of more than 60m with the longest slope of 30m, large volumes of water pour down through many layers of rocks, billowingly flowing between the green mountains and forests, both majestic and poetic.
According to Cao Bang travel experience , September – October is the most ideal time to explore Ban Gioc waterfall. The flowing water overflowed with white foam. If you are lucky, you can admire a brilliant rainbow due to the sunlight shining on the tiny drops of water on the waterfall surface. Coming here, you can leisurely enjoy the scenery on rustic rafts or experience kayaking on the Quay Son river.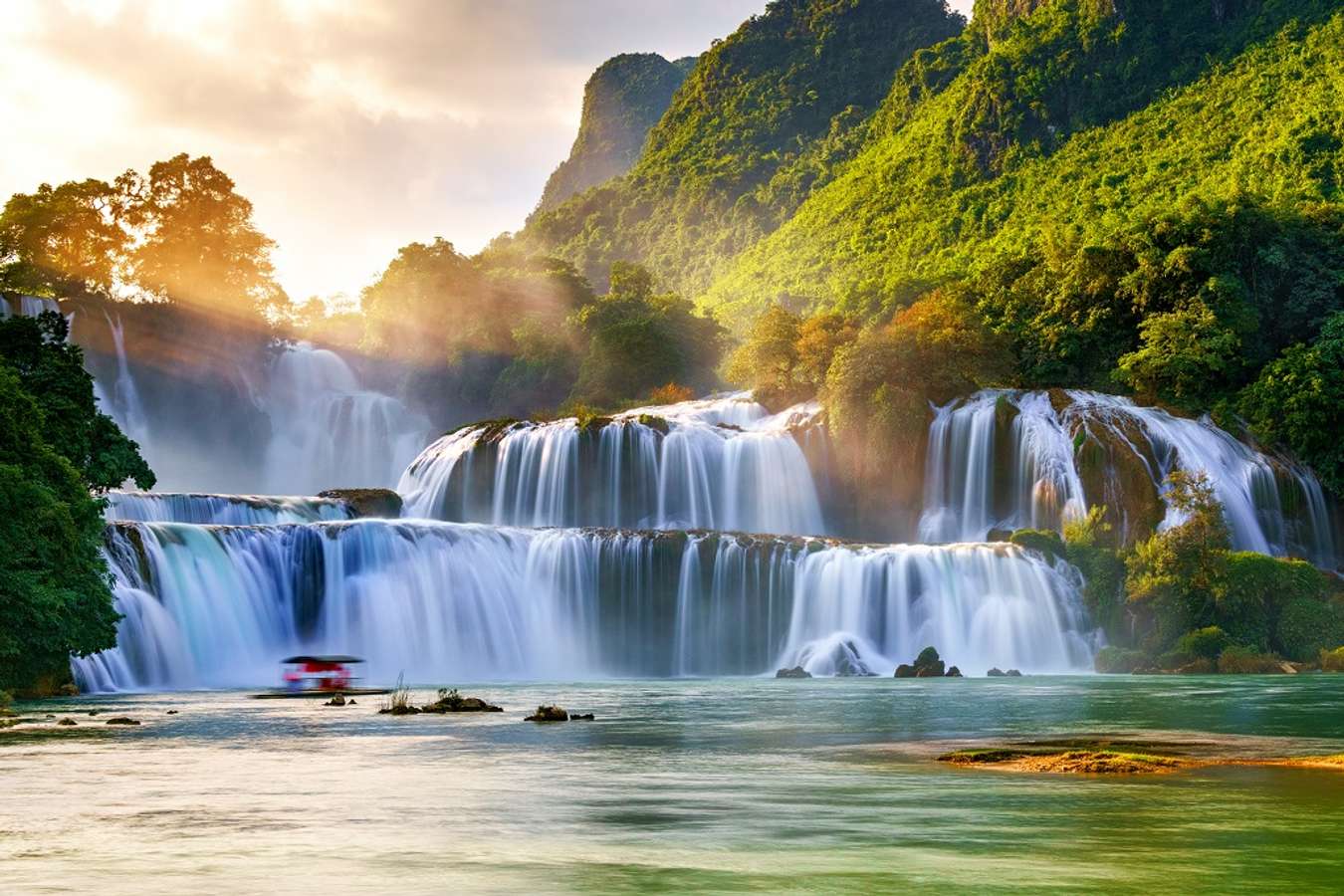 Phat Tich Pagoda Truc Lam Ban Gioc
Phat Tich Truc Lam Ban Gioc Pagoda is the first temple built in the northeastern border region of our country. This temple was built on an area of ​​3 hectares in pure Vietnamese architecture. The entire campus has items such as: Tam Quan gate, bell tower, drum floor, stone stele and three treasures, To church, Mother church and most especially the temple of President Ho Chi Minh, General Vo Nguyen Giap and other national heroes.
Phat Tich Truc Lam Ban Gioc Pagoda is located on Phia Nham mountain, about 500m from Ban Gioc waterfall. From here, you will have the opportunity to admire the beauty of Ban Gioc waterfall from above. Those who have experience in Cao Bang tourism say that the best scenery is at dawn or dusk.
Lying facing the plain, leaning against the mountain, in the distance echoing the sound of water pouring from Ban Gioc waterfall and surrounded by mountains and hills… All of these make Phat Tich Truc Lam Ban Gioc Pagoda not only a destination. spiritual but also a key scenic spot of Cao Bang tourism.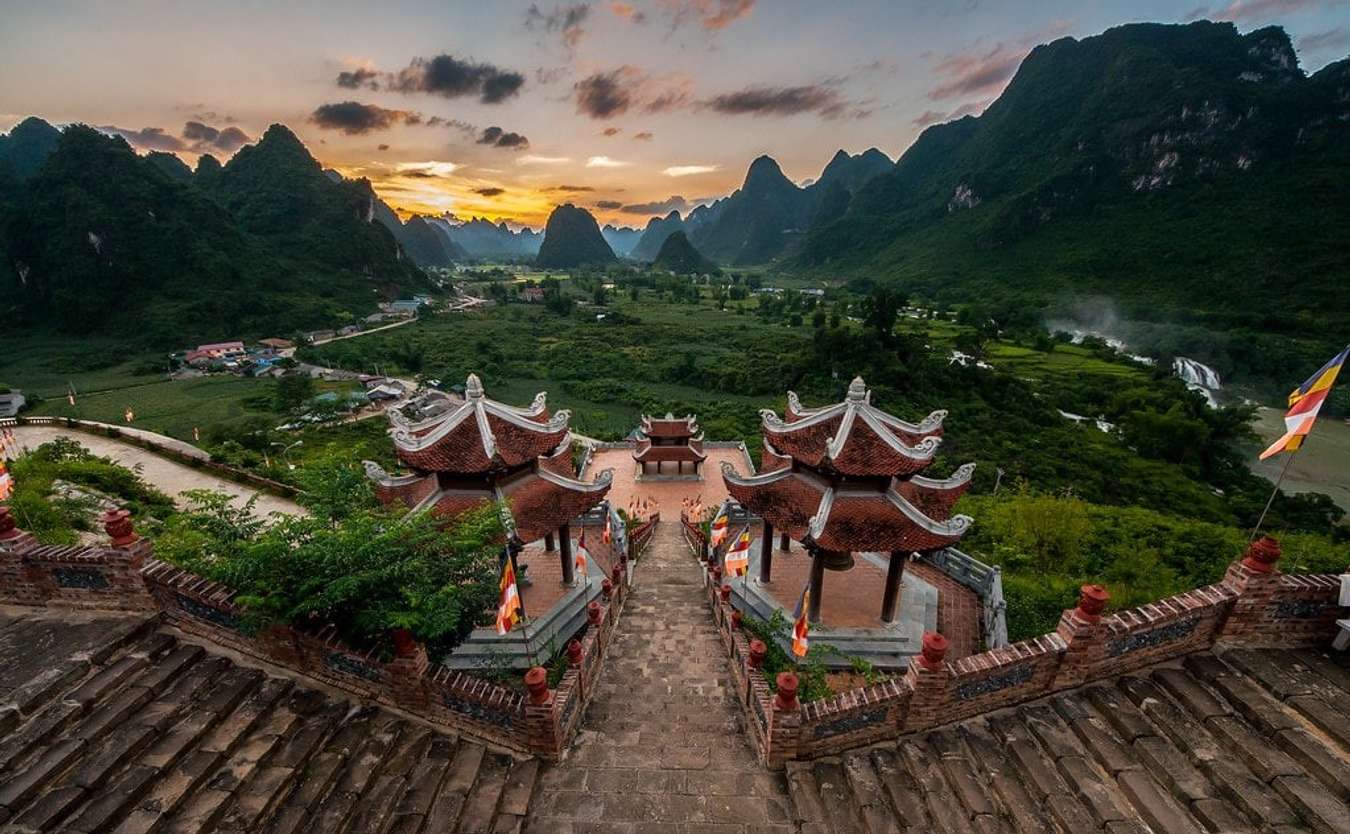 Ma Phuc Pass
Ma Phuc Pass is the most beautiful pass in Cao Bang province with a length of more than 3.5 km, nearly 700m above sea level and 7 sloping floors with craggy sleeves. On both sides of the national highway 3, there are two blocks of limestone up to the pass, the citadel stands standing close to each other like two horses lying prostrate, from which the pass is named "Ma Phuc". To reach the top of the pass, you have to go through 7 steep loop with narrow and winding pass road.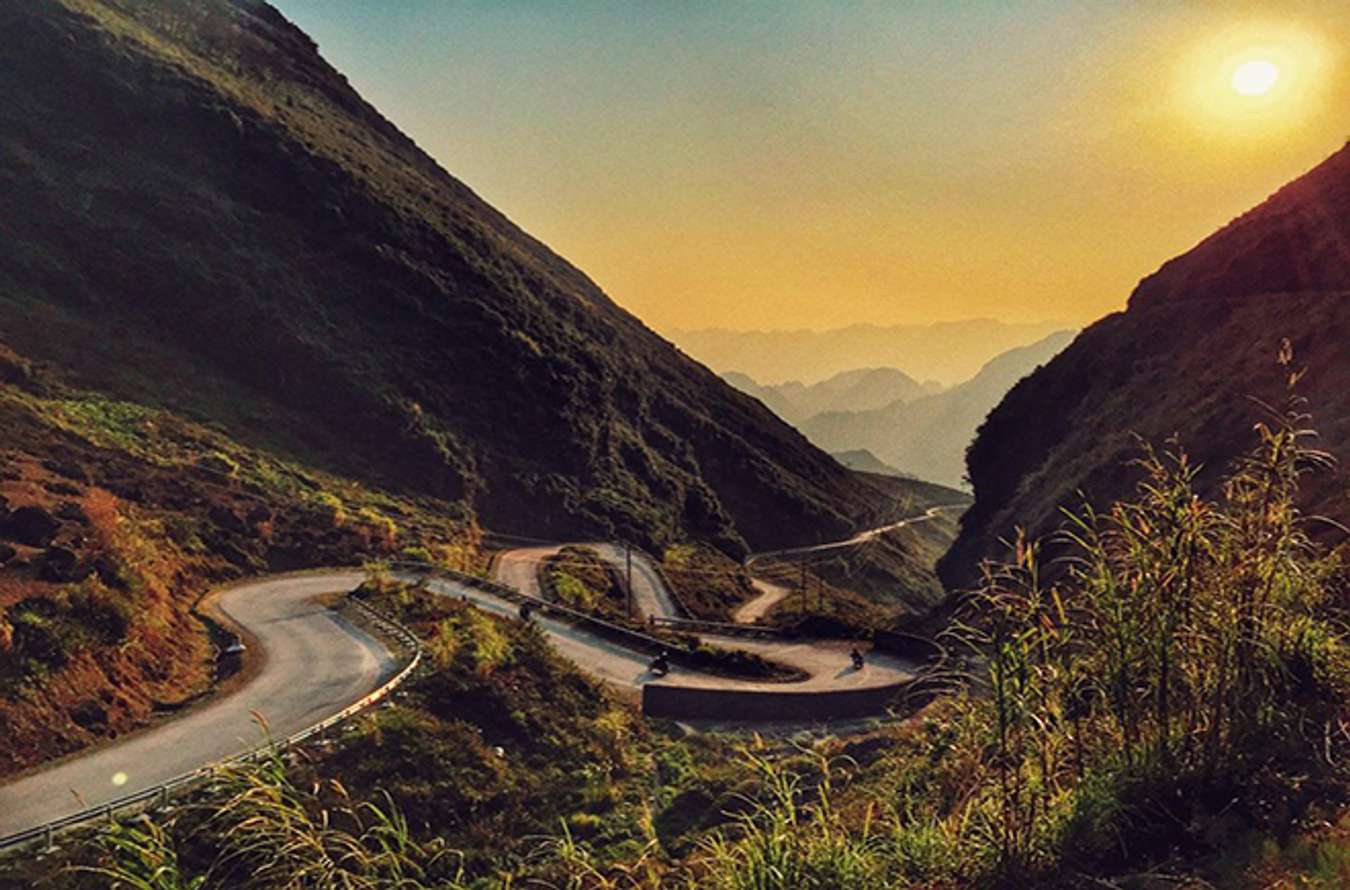 In addition to the above places, if you have enough time, you can visit Nam Tra waterfall; Khau Lieu pass; Nguom Ngao Cave; Pac Rang village community calendar…Each place has interesting attractions enough to attract visitors.
6. Special dishes in Cao Bang
Experienced visitors to Cao Bang think that it is a pity to come here without enjoying the cuisine of the local people. You will regret it if you miss the special dishes such as:
Cao Bang rolls
Banh cuon can be found everywhere, but Cao Bang rolls are the most special in the broth. The dipping sauce is not sweet and sour fish sauce like banh cuon, but pork bone broth is simmered sweetly. Thin, chewy and fragrant rice paper with the smell of rice grains grown on Cao Bang land. Each bowl of steaming hot broth is added a few spoons of minced meat; naked eggs; small pieces of spring rolls with a little green onion and coriander. When you eat it, you add a little bit of bamboo shoots soaked with honey, it is a great product.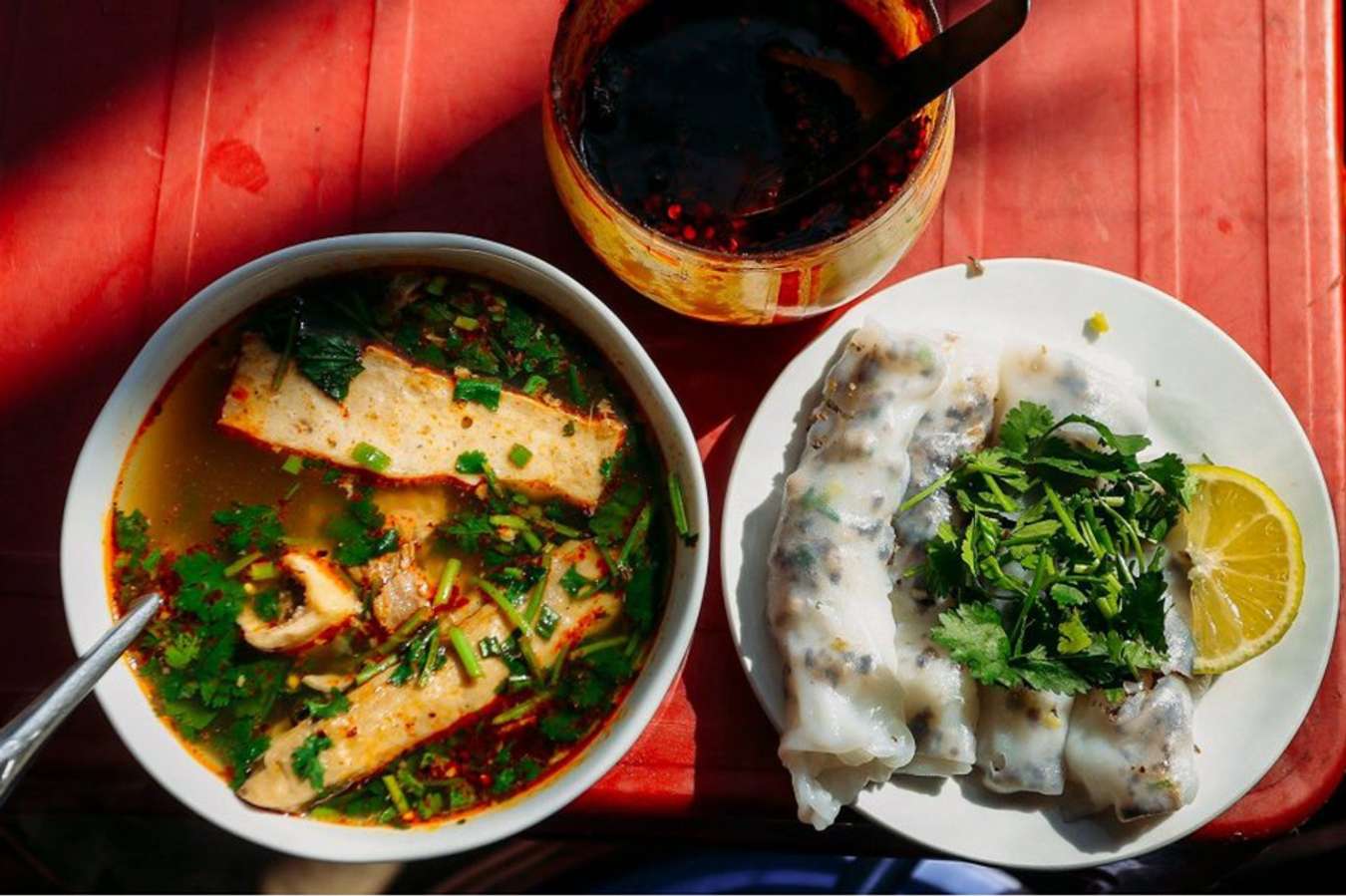 Pancakes
Traveling to Cao Bang in the winter, you should definitely try banh bao chao or duck cake. Visually, banh bao bao is quite similar to donuts. The crust is made of sticky glutinous rice, but the filling is made from duck meat, completely different from ordinary donuts. When enjoying, the cake is cut into small pieces and served with sweet and sour sauce with papaya salad and herbs.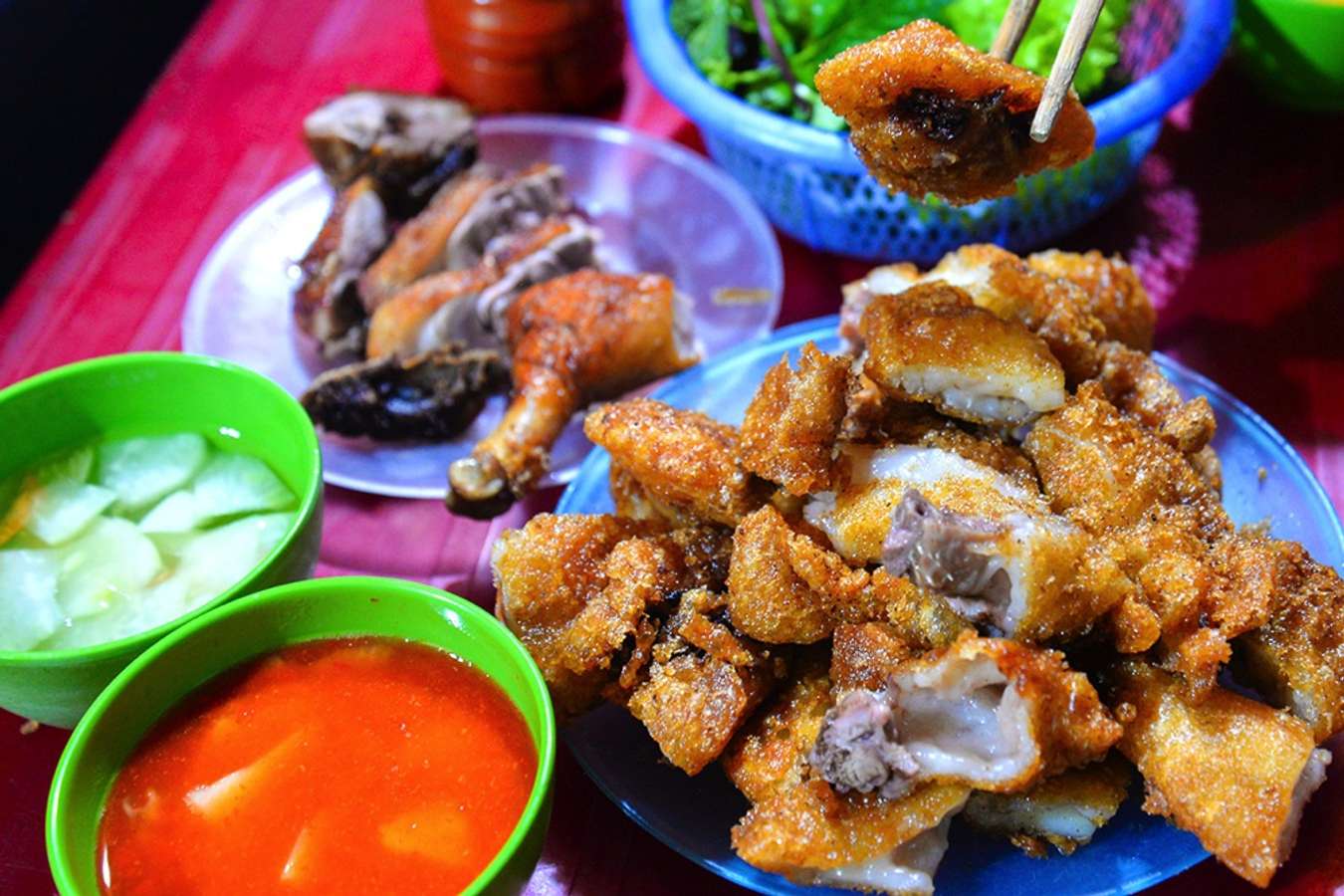 Ant egg cake (Peng Ray)
Those who have travel experience in Cao Bang revealed that if you want to eat this cake, you should come here from April to May. This is the strongest growth time of forest black ants, so the eggs are delicious and fatty. greasy. After washing, ant eggs will be fried with dried onions, then add a little minced pork, crushed roasted peanuts and a few chopped palanquin leaves. The crust is made from upland sticky rice. Fig leaves are wrapped with young leaves, which can be eaten together with the cake, which has a very good heat-clearing effect.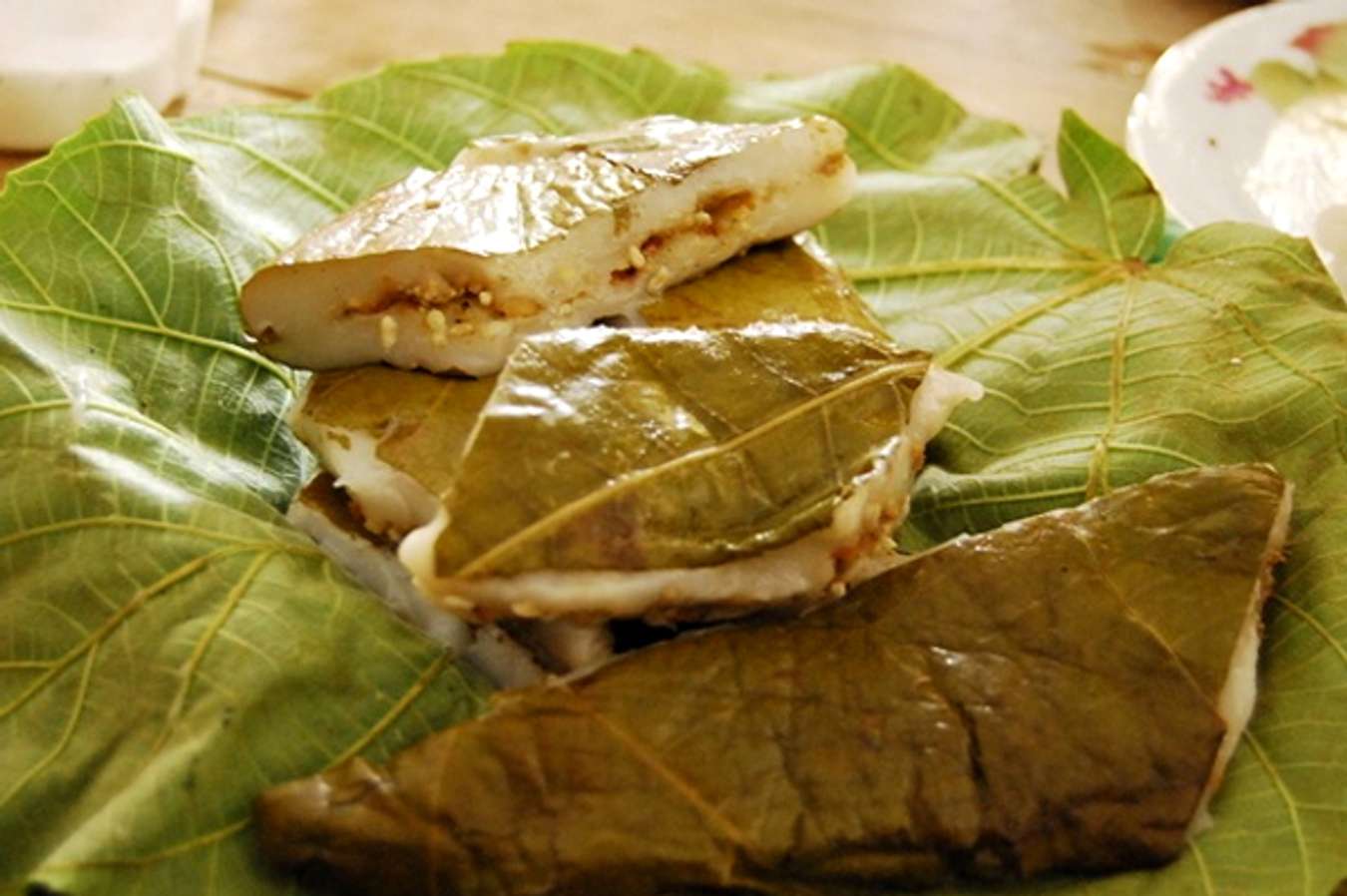 Cao Bang sticky rice filling
Sticky sticky rice can be found everywhere in Cao Bang. Filling season is around July and August every year, so if you want to enjoy this delicious dish, you have to "watch tamarind" at the right time to travel. The fleshy taste of fillings envelops the glutinous rice grains, eating them all the time without being sick. Especially, even if you eat a lot of sticky rice, you don't have to worry about being hot. This delicious dish was also announced by the Vietnam Record Association – Vietnam Record Organization in the list of top 100 typical dishes and specialties of Vietnam!