Come on, let's travel with your magic phone through the small screen! Believe me, after this article, you will be cursed with "crazy feet" like me!
My Cat Ba tour schedule is wrapped up in 3 days and 2 nights, but that time is enough to leave a lot of emotions in my heart every time I think about this wonderfully beautiful island.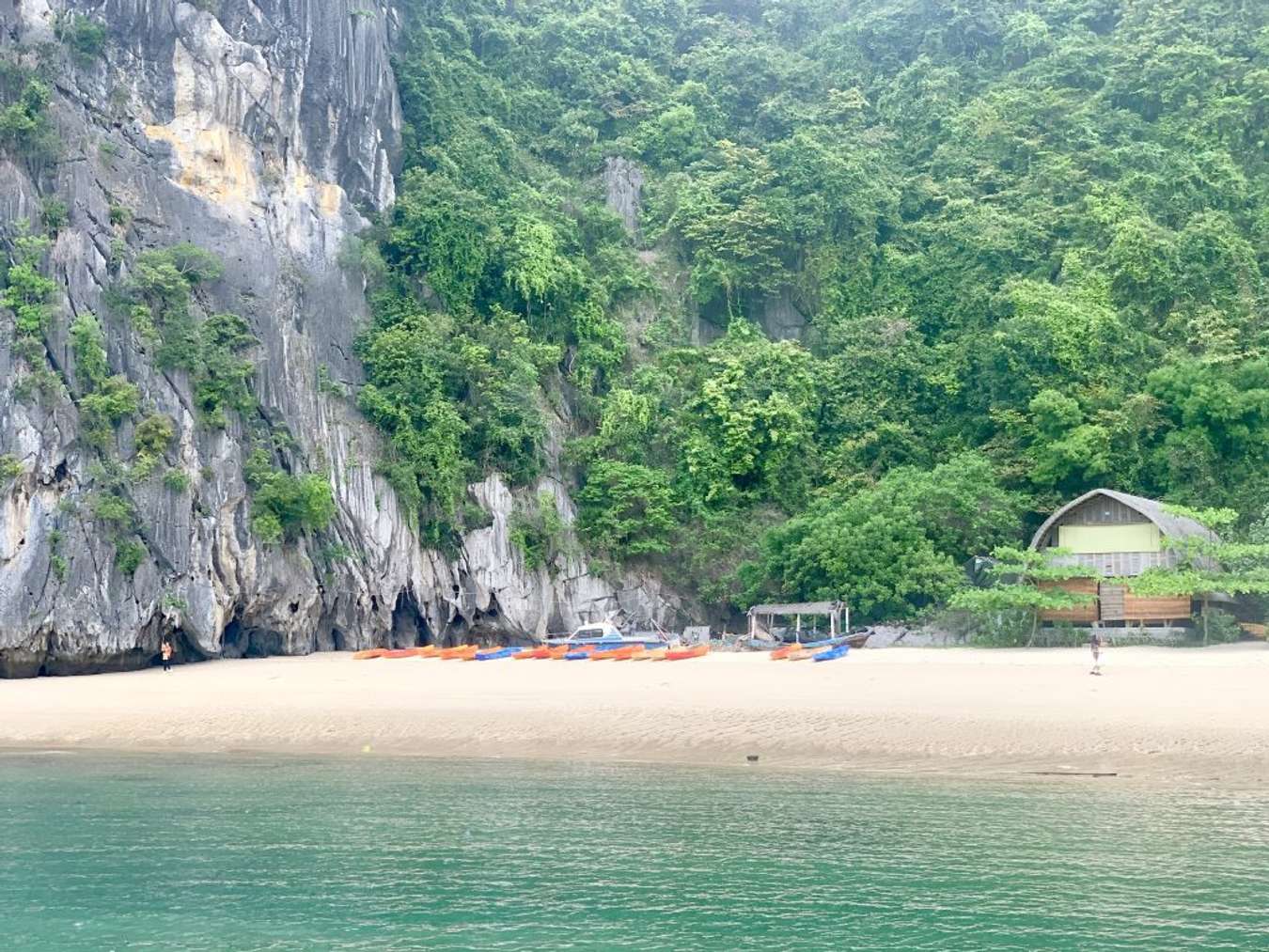 Cat Ba also has a beautiful name, Pearl Island, where this is a population of 367 islands, about 30 km from the center of Hai Phong city. It is said that the Cat Ba archipelago is the place where grandmothers, mothers and sisters are in charge of planting, gathering, and preparing food to help soldiers fight the invading An invaders. People named the island where the warriors were stationed, where the front was Cac Ong Island, and the rear island was called Cac Ba Island. Following the flow of history and traces of time, people have deviated from Cat Ba citadel as it is today. In 2020, "Cat Ba tourism" is one of the most searched keywords compared to destinations in Vietnam on the search page of the "tech giant" – Google. It can be seen that Cat Ba is gradually reaching out to wait for tourists to wake up.
2. How to move to Cat Ba Island?
There are many means of transport for you to freely choose with a travel schedule from Hanoi to Cat Ba to suit your conditions and personal preferences.
For young people who love to travel, experience and pursue mobility, motorbikes are the perfect choice. From Hanoi, you can refer to 2 routes to Cat Ba
First – Move in the direction of Hanoi – Hai Phong
The total distance to travel is about 130km, to get to Cat Ba island you will board the Got – Cai Vieng ferry to the island, you can rest assured that motorbikes are allowed to bring when taking the ferry. Therefore, this is a huge plus when you can easily roam on your "horse" between entertainment spots.
Monday – Move in the direction through Ha Long – Tuan Chau
This route is about 20 km longer than the first, but the price is sweet. Young people often travel along the route from Highway 18 through Bac Ninh – Hai Duong to Ha Long and wait for the ferry at Tuan Chau, the waiting time for the ferry here is also shorter. And on that road, you will be immersed in famous scenic spots such as Con Son – Kiep Bac in Hai Duong province or have a panoramic view of the beautiful Ha Long city.
You absolutely can choose a car as a means of transportation to Cat Ba Islands like you because of safety and peace of mind. In this journey, I will go on highway 5B Hanoi – Hai Phong (with break point V52) then continue in the direction of Tan Vu Lach Huyen bridge past VinFast Factory, Cat Ba Cable Car to go to Got Ferry Terminal .
Continuing through Cai Vieng wharf, I couldn't help but feel excited when walking on the most beautiful coastal road in the North with a well-paved road, marked landmarks and the pink and white color of confetti along the way. The landscape is as poetic as a painting. Continue to move to the center of Cat Ba town.
Recently, taking the train from Hanoi to Hai Phong has become a trend of young people because traveling by train you can capture all the beautiful landmarks and landscapes of the journey through a great experience. New experience of moving. You go from Hanoi station (all days of the week) and Long Bien station (from Monday to Friday). Then, you go to Got ferry to buy tickets to Cat Ba very close. Train ticket price is about 60,000 – 90,000 VND and travel time is from 2.5 – 3 hours.
3. Where – What to eat – What to play in Cat Ba
I checked in at Thai Duong hotel at 297 Nui Ngoc,  Cat Ba, Cat Hai, Hai Phong are located in the center of Cat Ba town, 150m from Cat Ba pier, 14km from Cat Ba National Park. The hotel is fully equipped with basic equipment, clean and the staff responds quickly to their problems. I stayed in the family room which was very spacious and comfortable.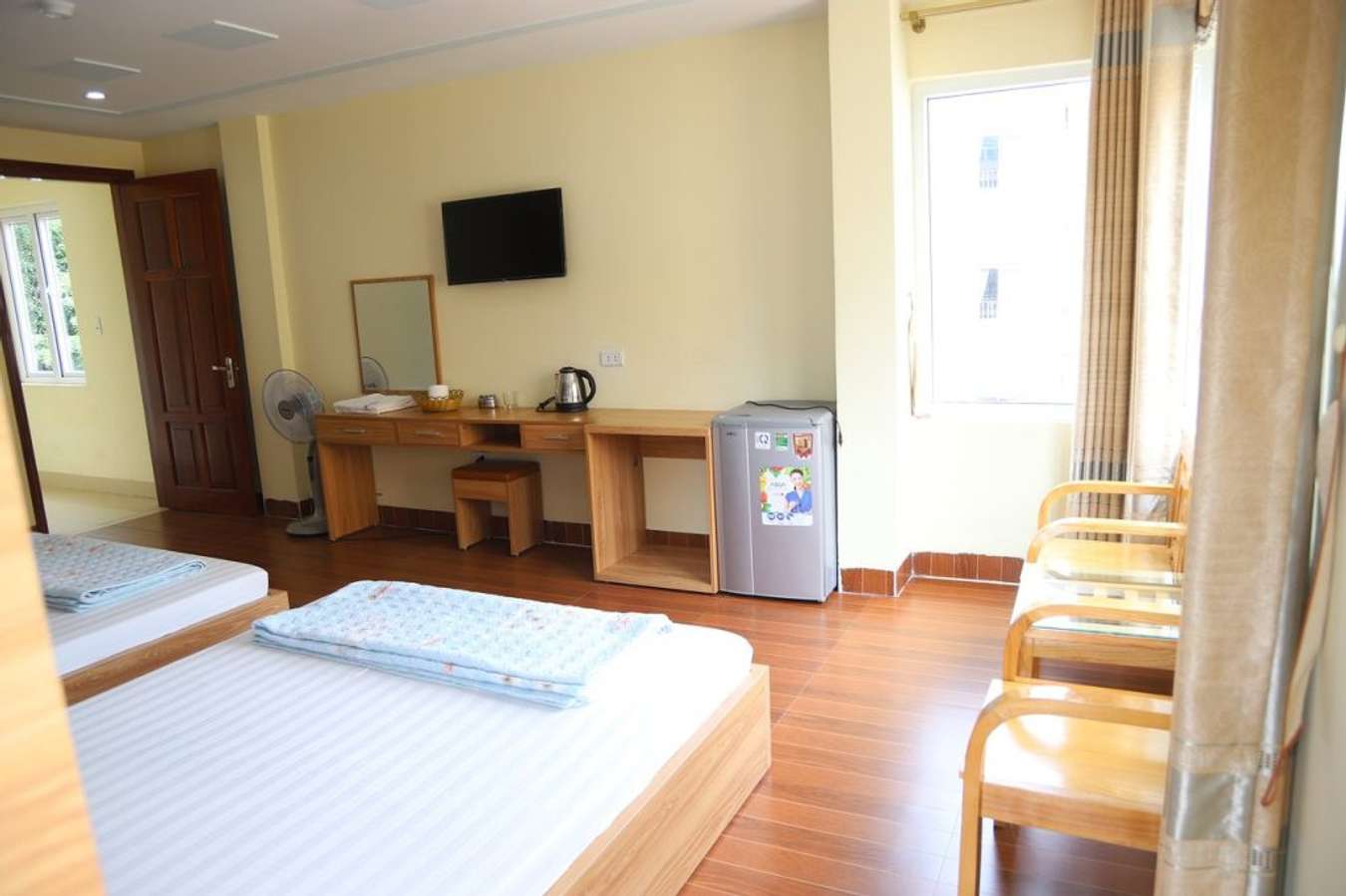 Room for 4 people I stay at Thai Duong hotel
"Highly recommend" everyone coming to Cat Ba can't ignore the crab cake soup, super delicious and flavorful that I ate at Thai Duong Hotel.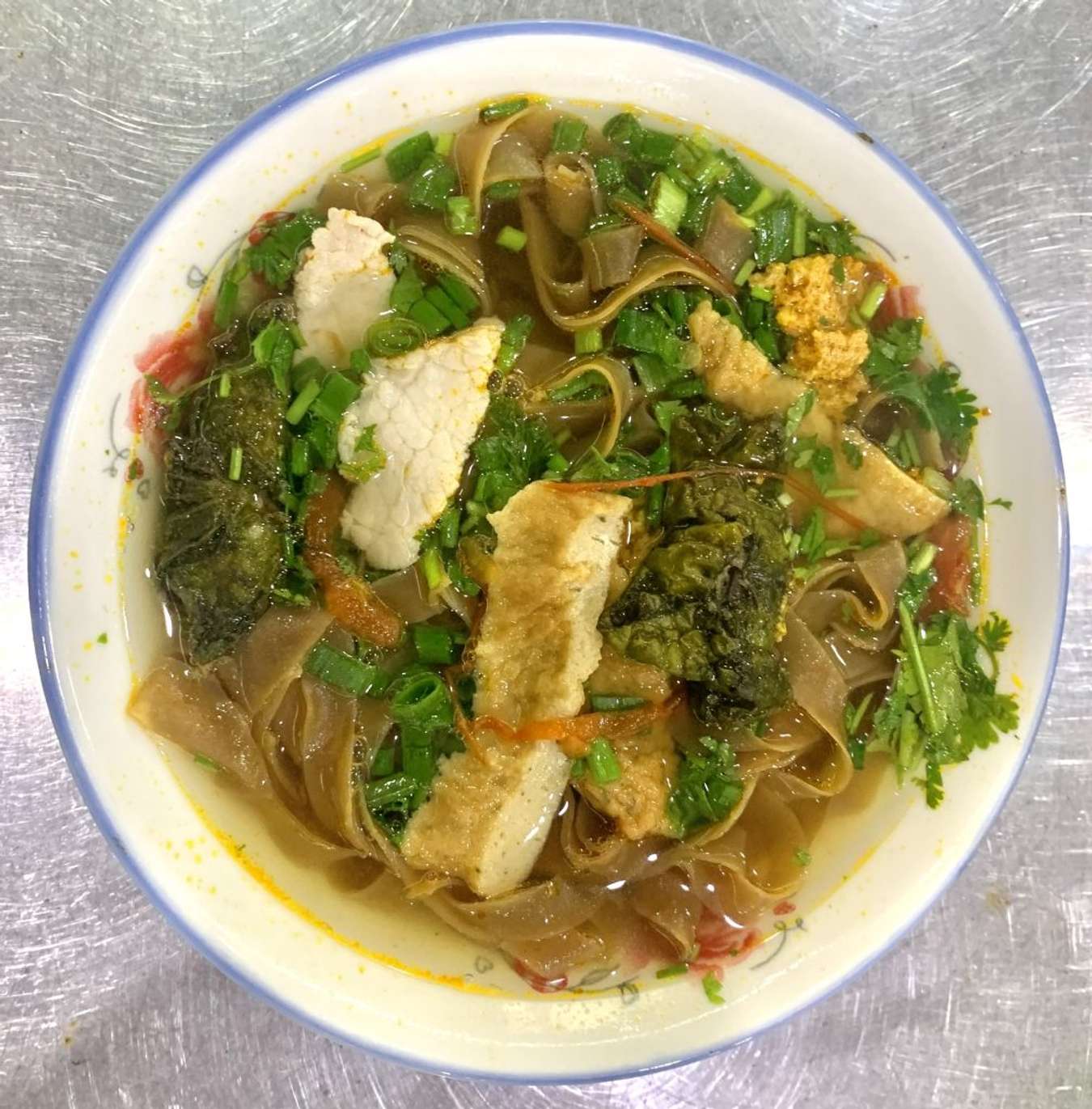 Crab soup cake with many toppings at the hotel
In addition, Cat Ba also has a lot of hot pot-barbecue seafood restaurants along the town, I can choose raw seafood then the restaurant will catch and process it right away for us to enjoy.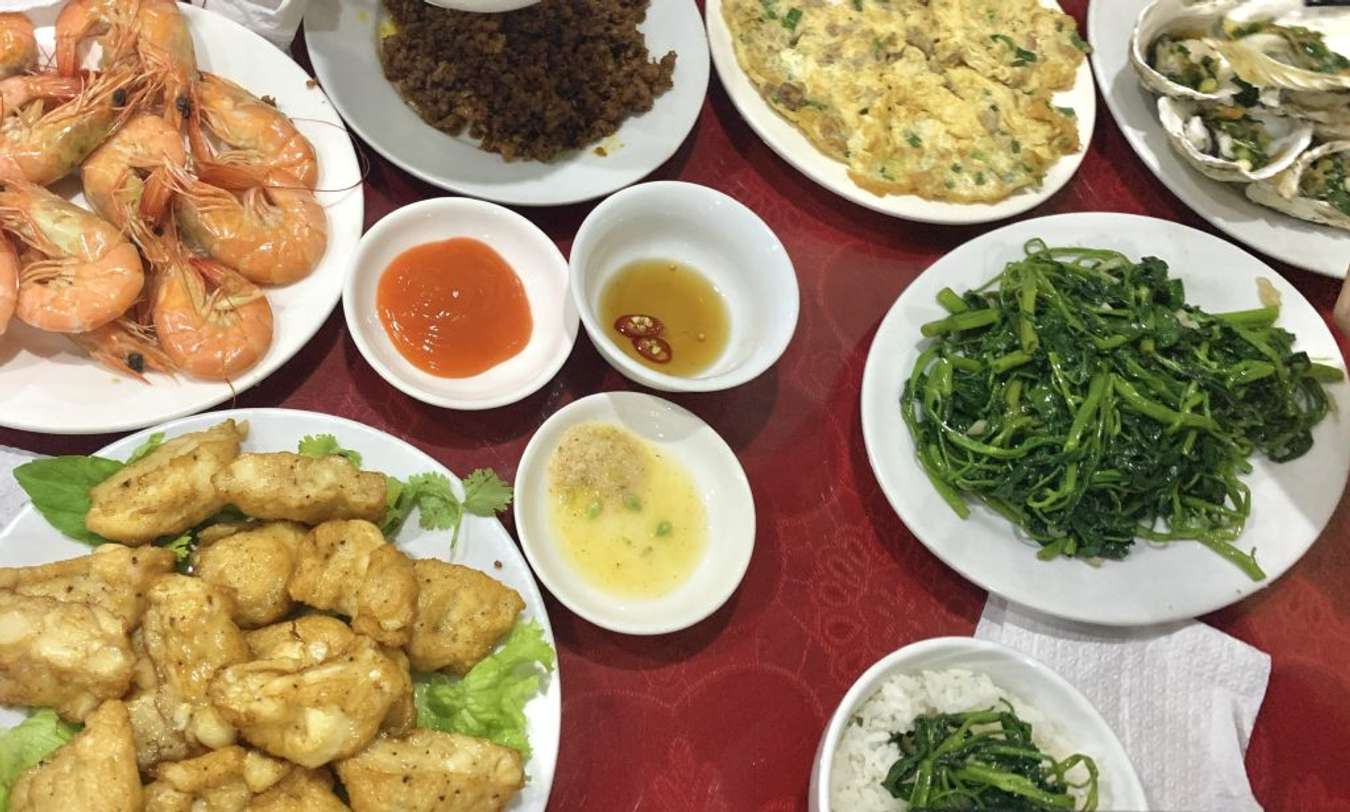 Lunch at Thai Duong Hotel
What to play in Cat Ba 3 days 2 nights
Day 1: Hanoi – Trekking Cat Ba National Park – Cat Co Beach 2
At noon, I visited the nature museum in Cat Ba National Park and listened to the enthusiastic sharing of his tour guide about this place.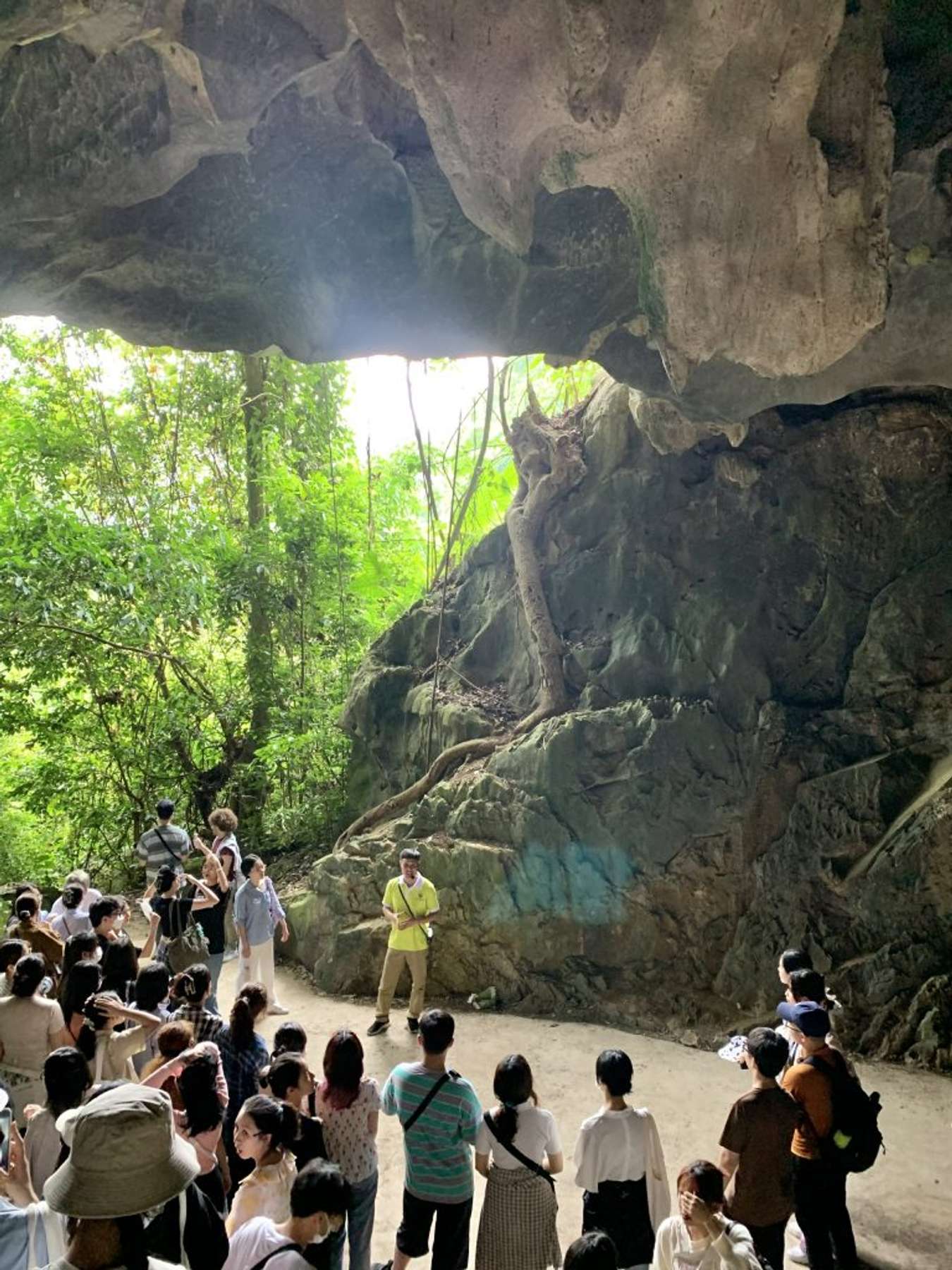 Tour guide shares knowledge about Cat Ba National Park
Maybe you don't know, Cat Ba National Park (Cat Hai District, Hai Phong) was recognized by UNESCO as a World Biosphere Reserve in 2004. I have an endless passion for plants, flowers, and exploring. natural environment, so I "winded up" this activity for the first time during my trip to the port city. Stepping inside, I have an A in my eyes, an O mouth because the Cat Ba National Park Nature Museum is really great, this is not only a place to store, preserve, display and introduce species, the representative family of flora and fauna in the pearl island, but also a visual education point on environmental protection consciousness and serving scientific research projects to conserve rare genetic resources.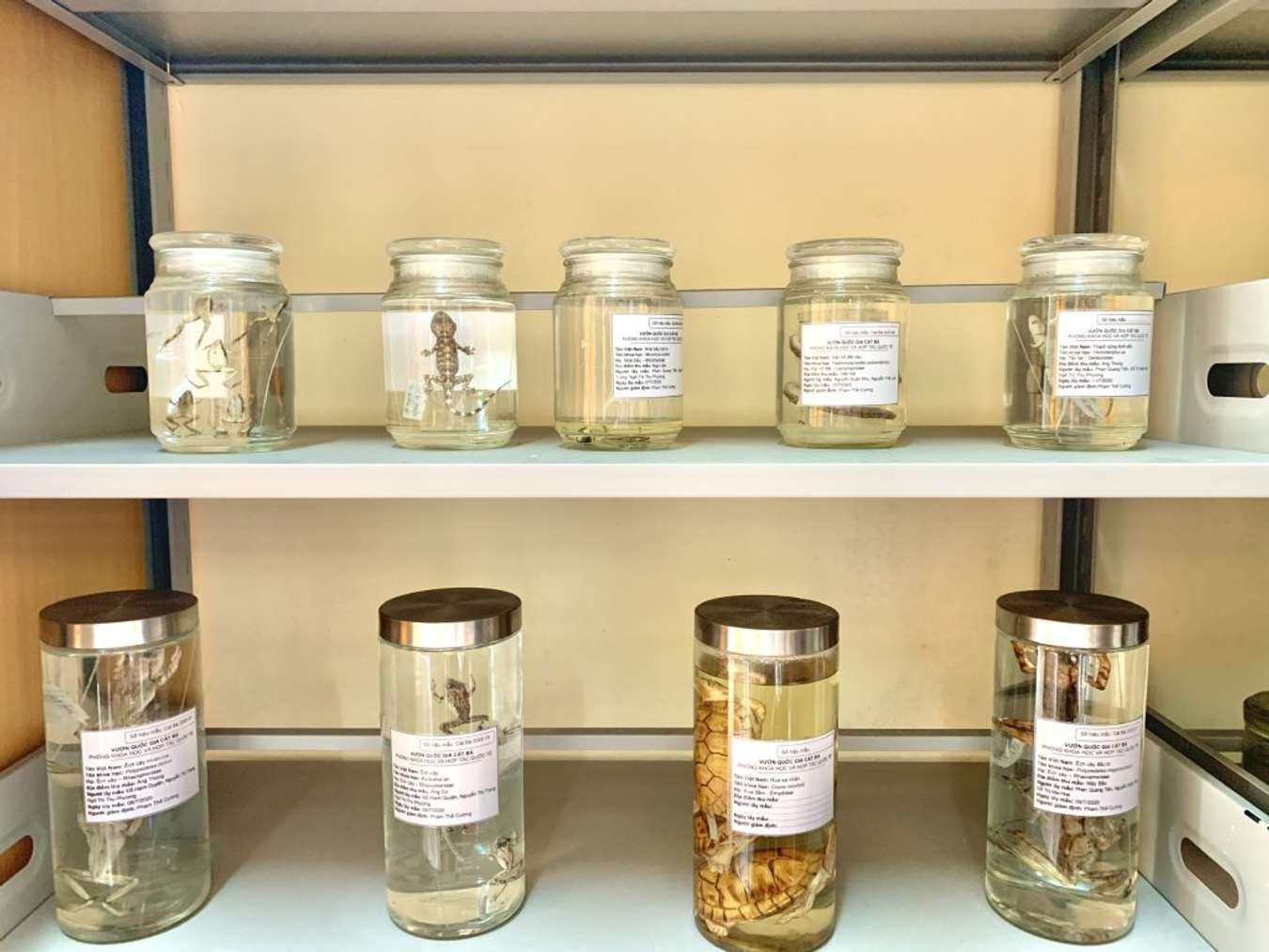 Real specimens soaked in a preservative solution with their own numbers are displayed at the Museum
Once you arrive here, you definitely cannot miss trekking in Cat Ba National Park.
I walked through the vast forests to discover and feel the most authentic beauty in the forest, in that journey I met many rare animals living in the national park.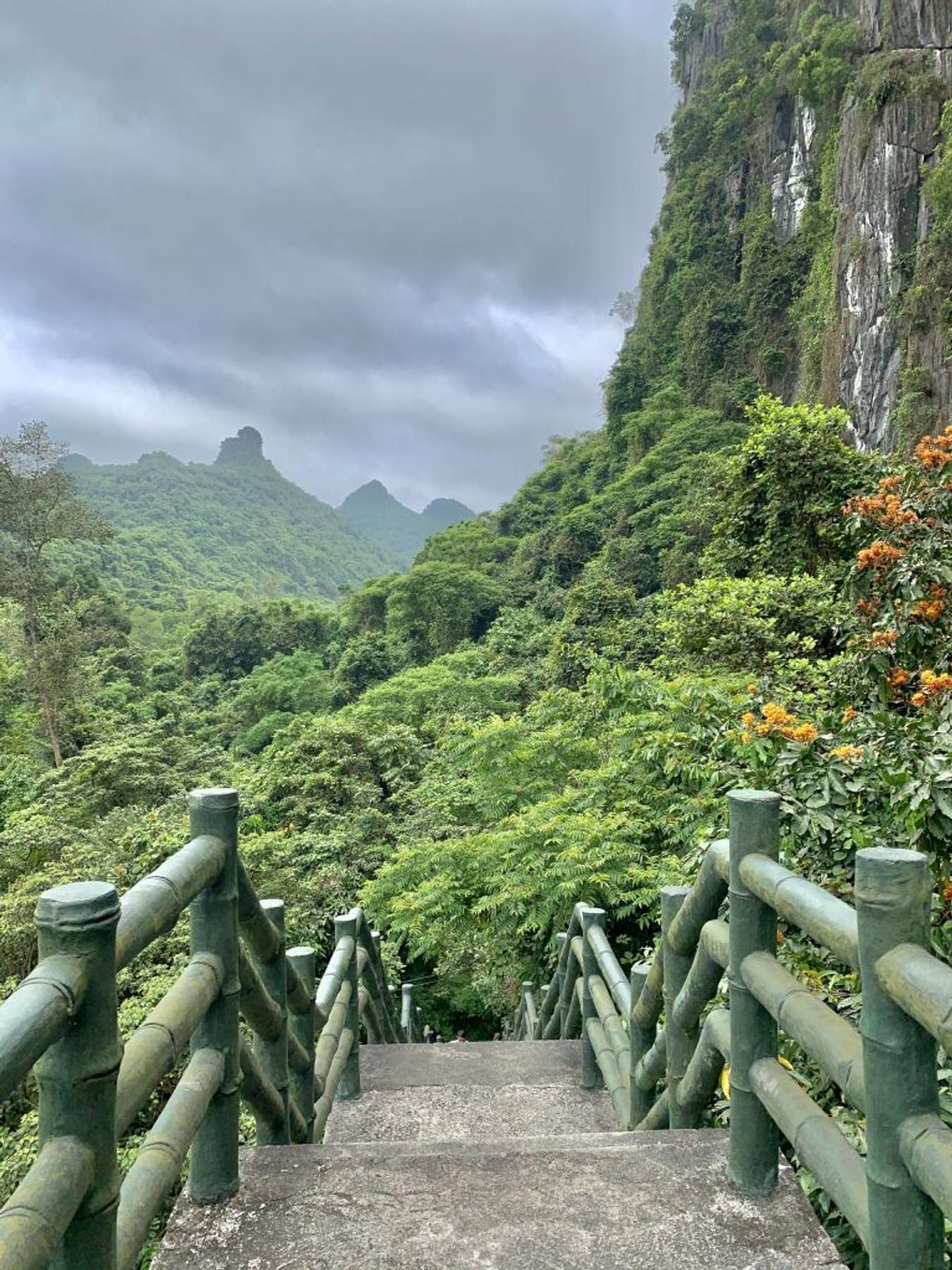 The path to the top with a poetic and magnificent space
I see there are 2 suitable trekking stages for tourists with travel time in a day or half a day, the first leg is the Dong Trung Trang route to the Committee cave, the Kim Giao forest route to the top of Ngu Lam… 3 hours for this leg), leg 2 is Kim Giao route and then stops at Me Con to Tung Di last station, route to May Bau to Hang Quan and route to Ao Ech to Viet Hai fishing village (it takes about 4 to 8 hours for this leg). ). And I prefer to choose stage one because the travel time is short, the route is small but easy to go.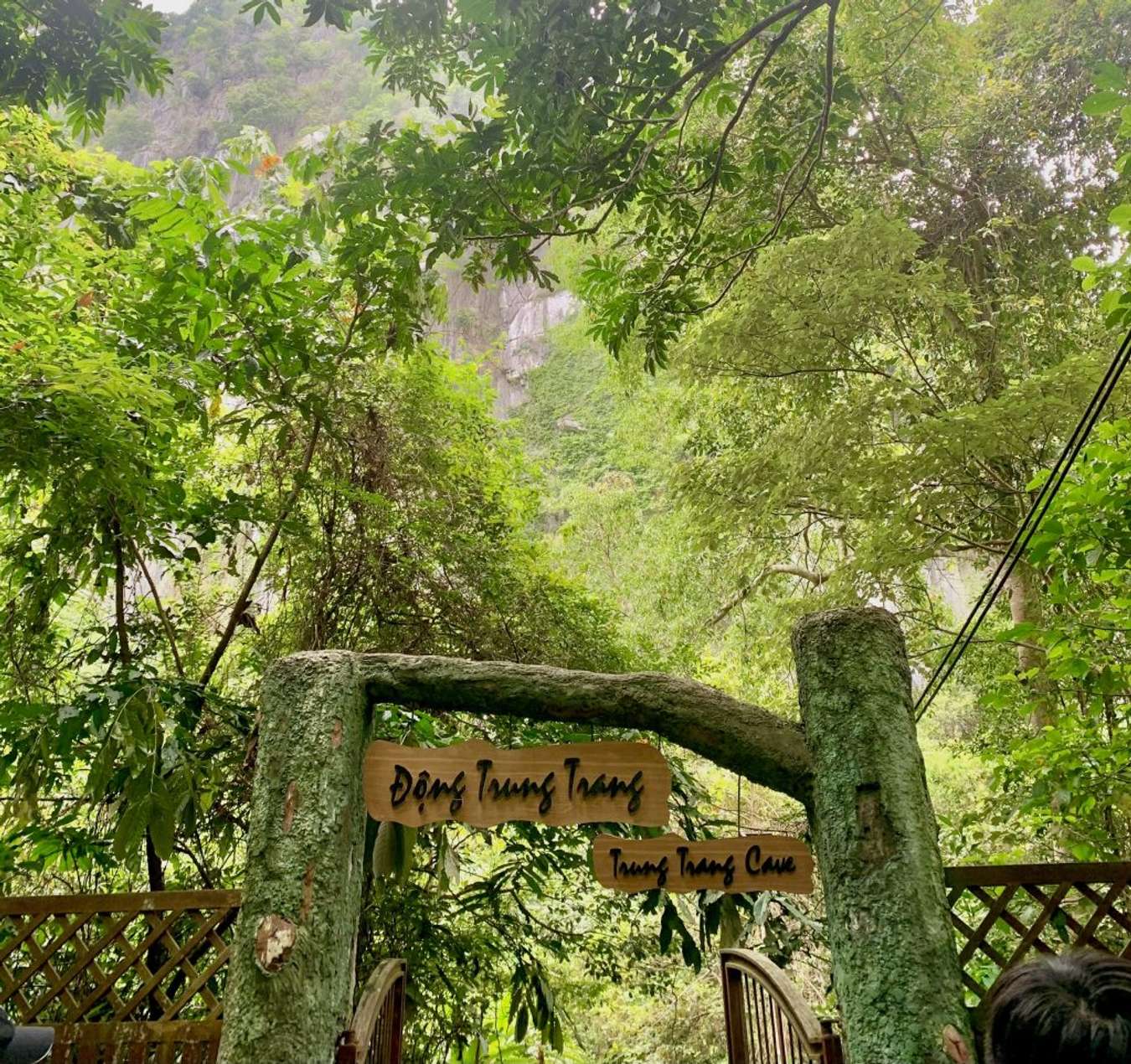 The entrance to Trung Trang cave is like a magical door opening to a new world
There are many signposts throughout the journey, so you don't have to worry about getting lost even if you're alone!
Standing on the top of Ngu Lam, you feel like a small bird, but your wings are full of wind and the desire to conquer nature.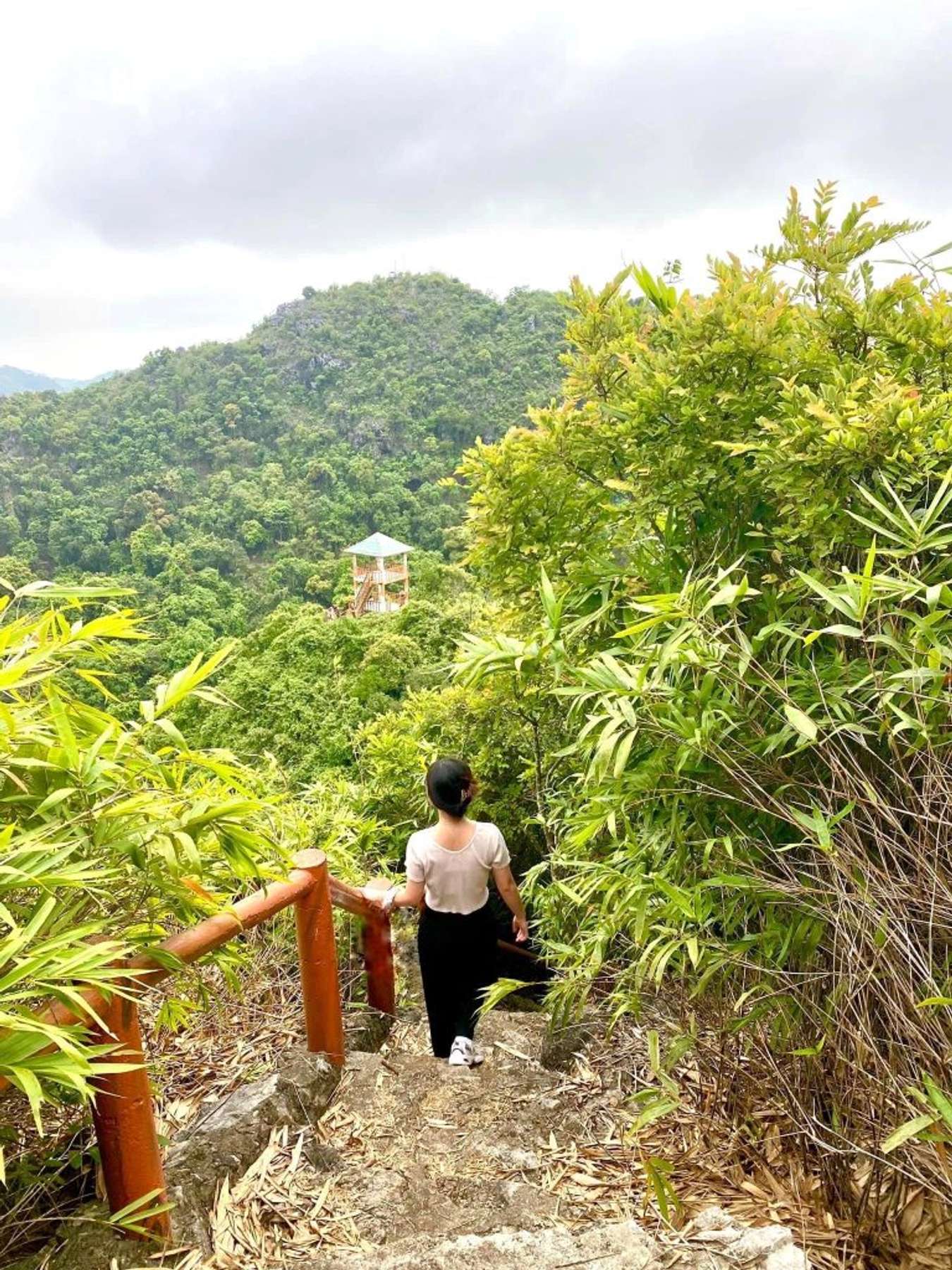 I'm stuck in the middle of the jungle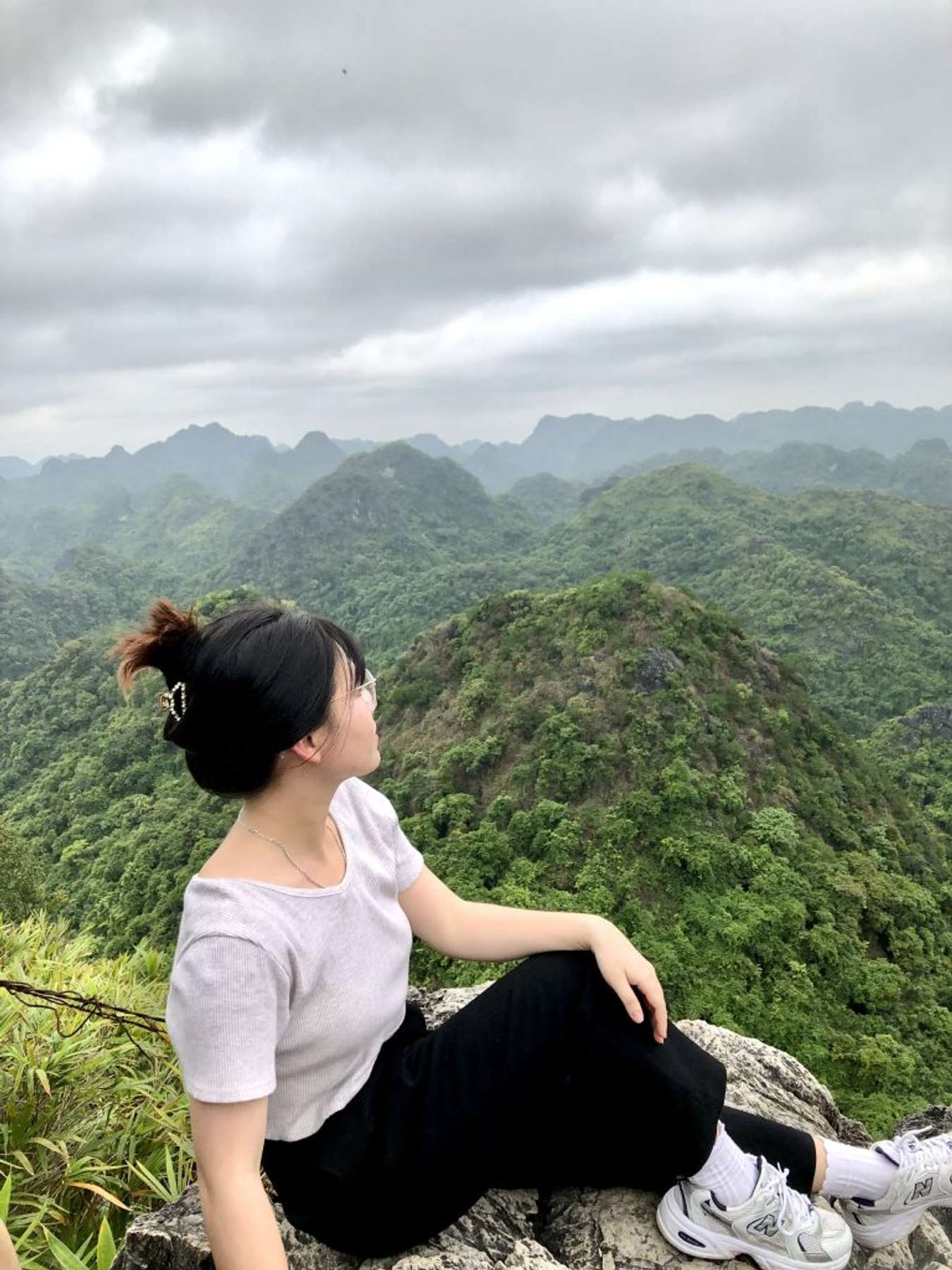 In the book "The Alchemist" writer Paulo Coelho said: "When you desire something, the whole universe conspires to help you achieve it", my first time trekking, first time climbing the forest, Crossing mountains, gliding over jagged cliffs and it's great that my feet never stop because I know the magic and majesty of nature, the universe is waiting for me at the end of this journey. Let your pictures speak for themselves!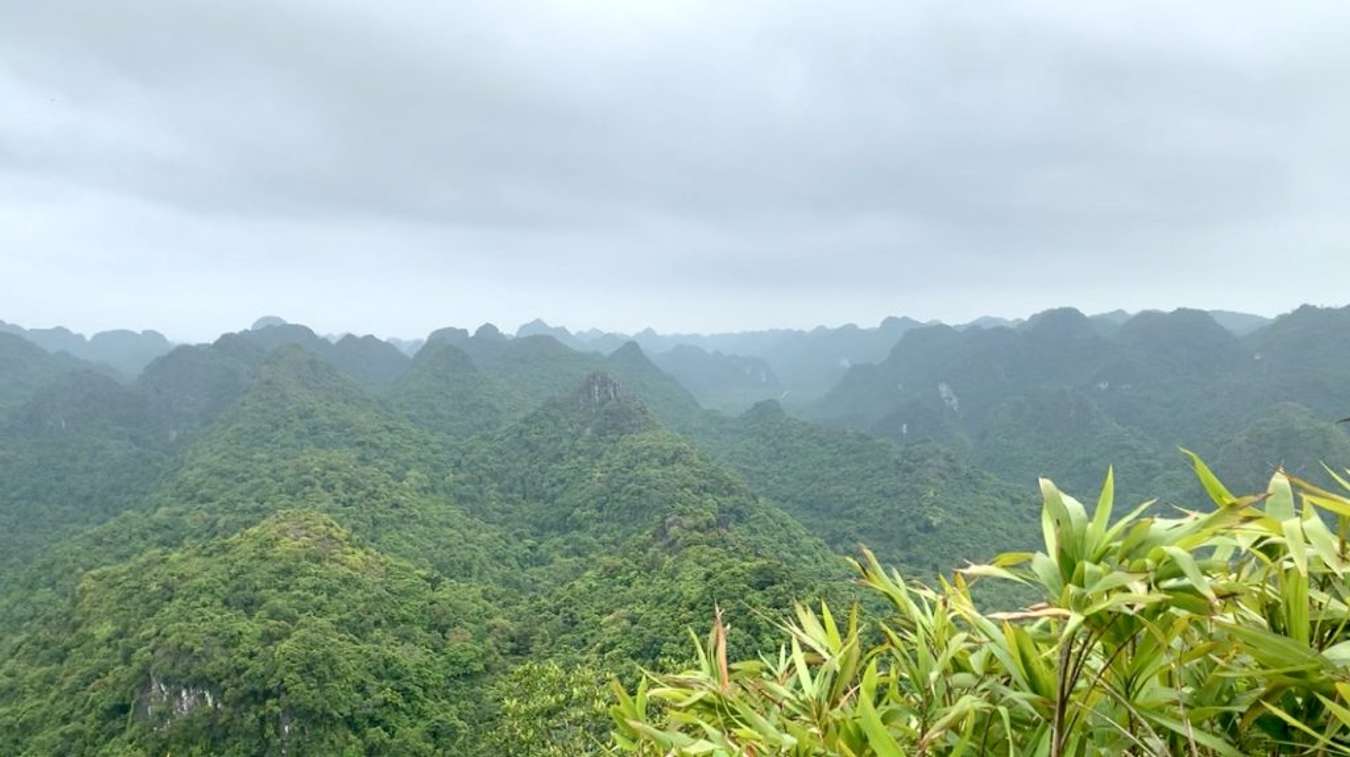 The million dollar view from the top of Ngu Lam with the rolling clouds and the forest of needles only in Cat Ba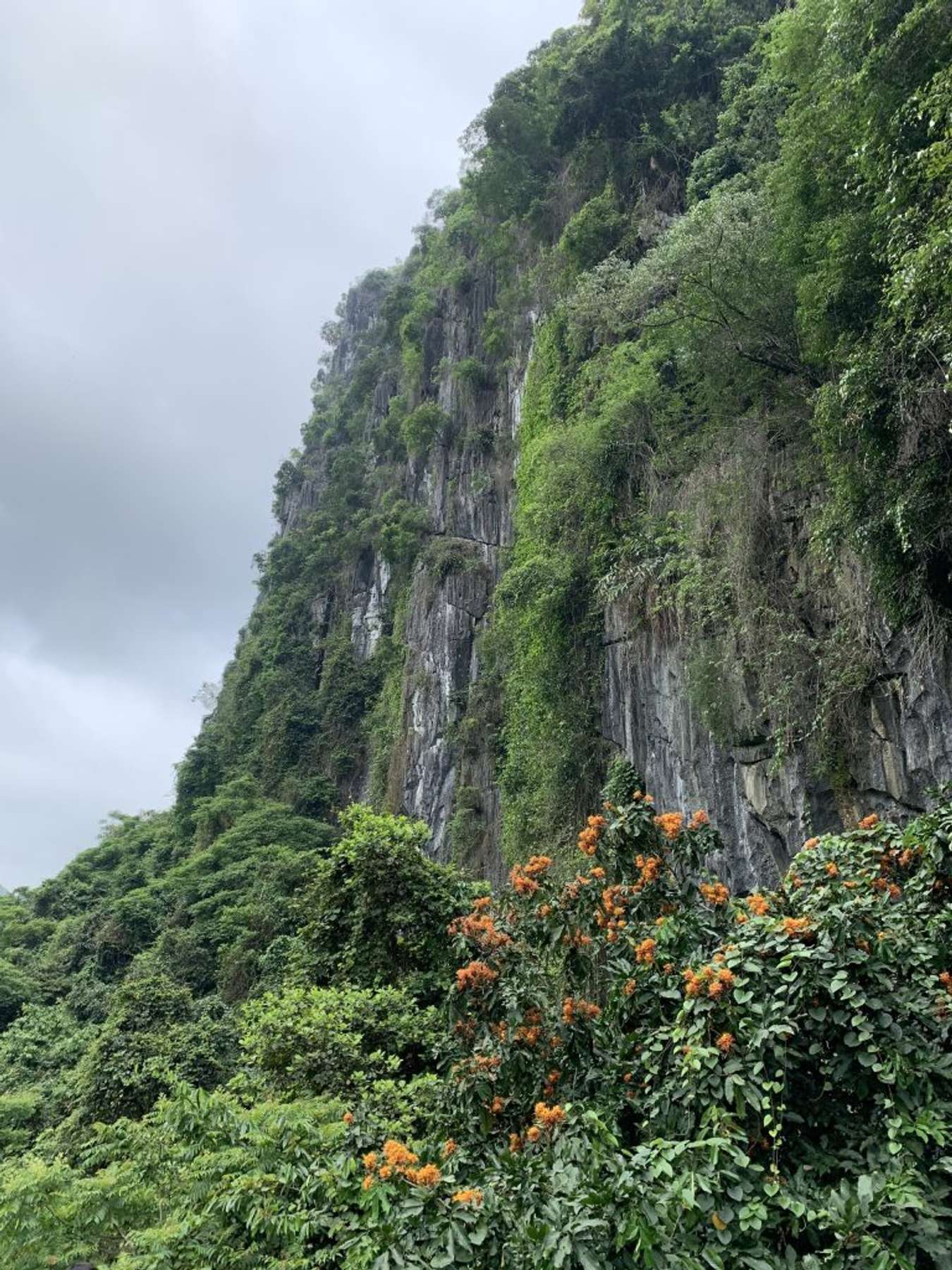 Rich green vegetation adorned with orange color by wild flowers
For a safe and convenient trekking trip, you should prepare a companion who is sports shoes or travel shoes that fit your feet and are most comfortable, with good grip, thick anti-slip pads. Also, remember to apply sunscreen and bring mosquito repellent because the forest is quite humid. And the most important thing to repeat 3 times is to bring drinking water to avoid dehydration as well as maintain the best condition to successfully conquer the top of Ngu Lam.
In the evening, my friend and I rented a pair of bicycles to take pictures of Bai Cat Co 1 in front of Flamingo Cat Ba resort, the hourly price is 20k/hr, 100k/day per day. Here are some of my magical photos. In the midst of the vast space of the undulating sea with a little soft music, it is really chill.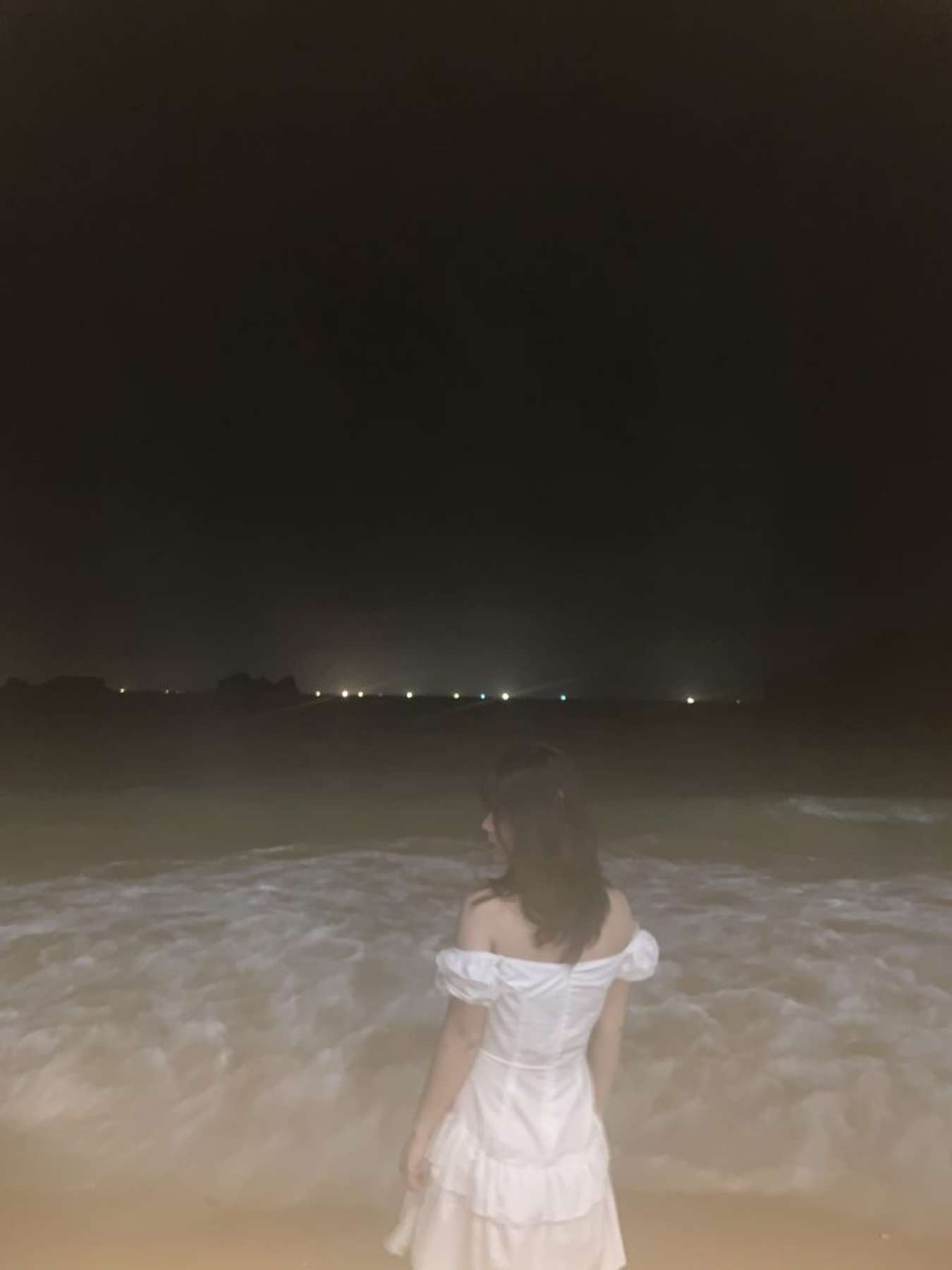 What you need to do is bring a good friend and a cool phone.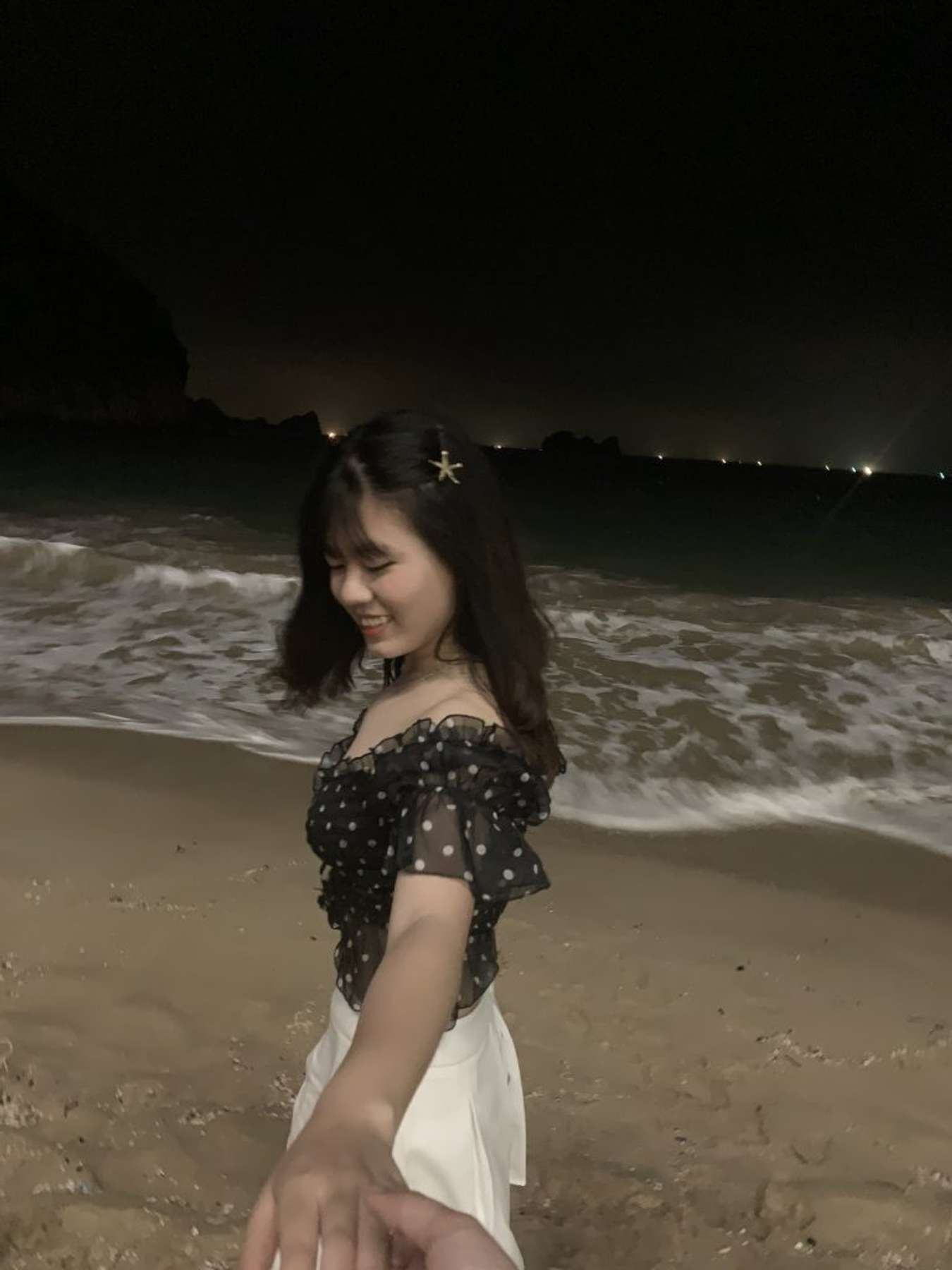 Day 2: Lan Ha Bay – Bai Tung Thu
I started the second day by visiting Lan Ha Bay, which is so famous not only for domestic tourists but also for many foreign tourists. There are up to 139 beautiful pristine golden sand beaches and more than 300 large and small islands rising between emerald green straits.
From the center of Cat Ba town, I move to Ben Beo and buy a ticket, the fare to visit Lan Ha Bay is 80,000 VND/adult, 40,000 VND/child then board the train to Tung Thu beach. Renting a boat to the bay ranges from 1 to 6 million VND depending on the quality of the boat and the number of passengers.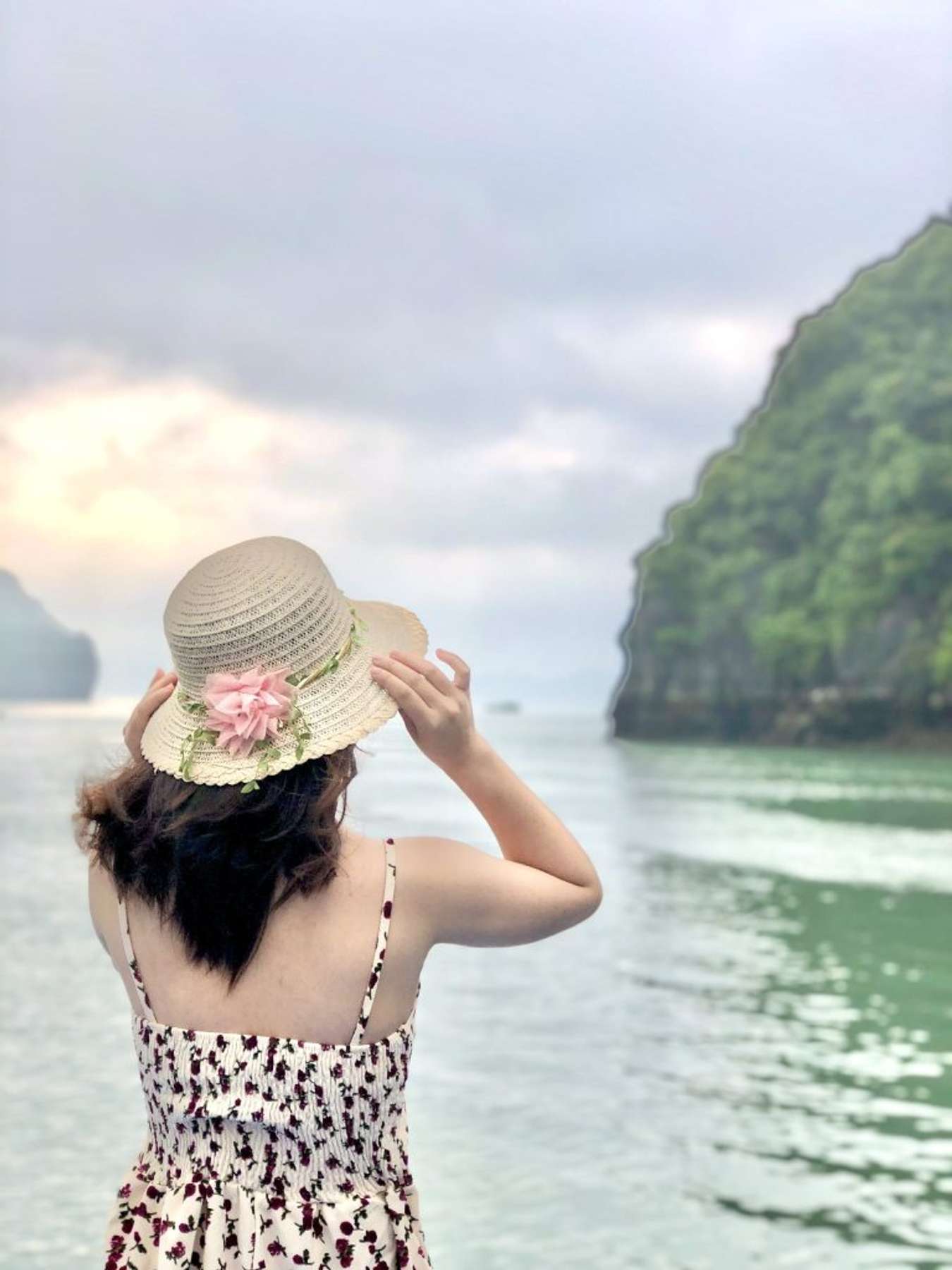 Whispering at the beauty of Lan Ha Bay
The emerald green water is interspersed with large and small islands as beautiful as a picture of nature.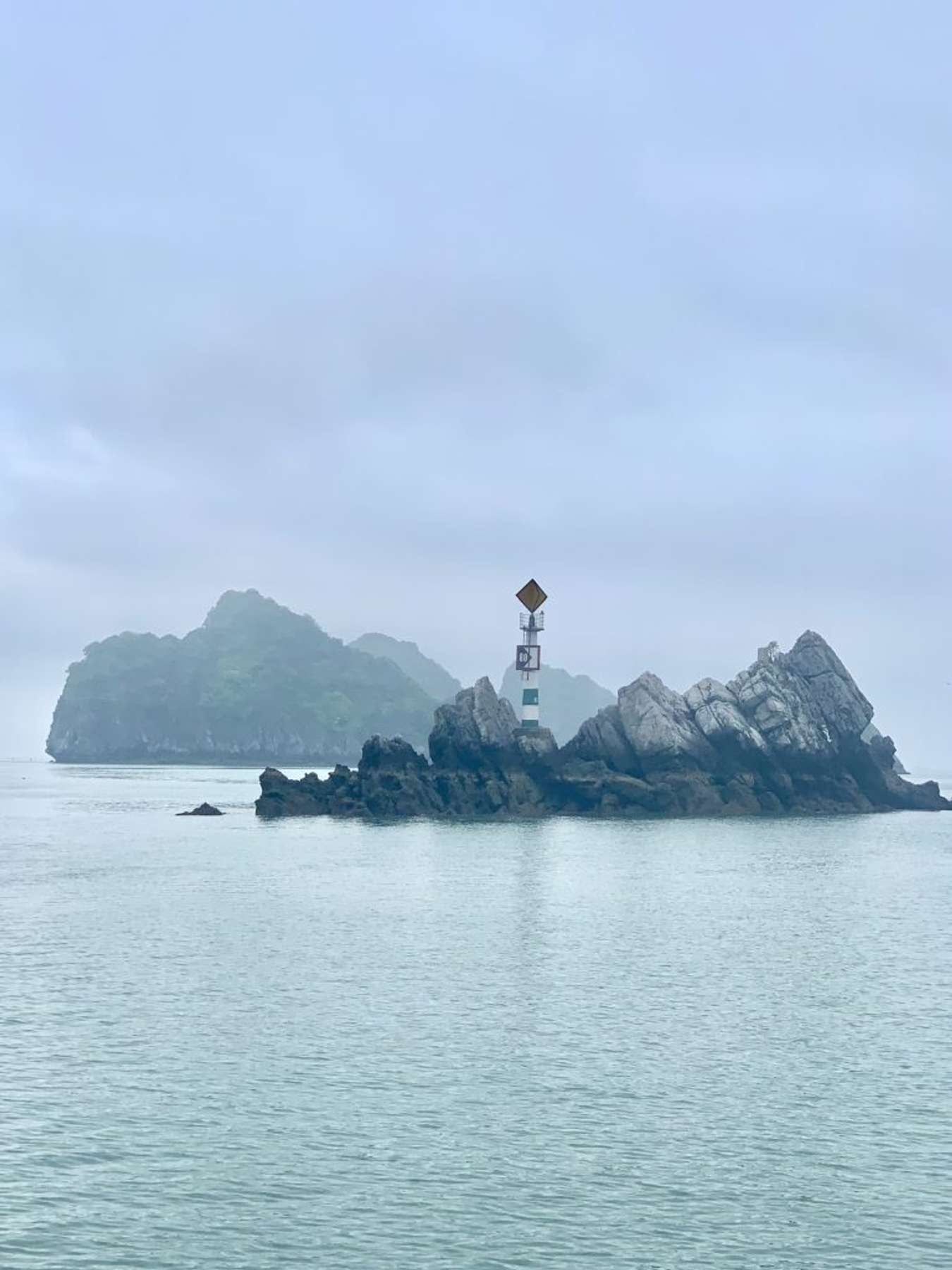 Large and small islands "floating" on the bay
Tung Thu Beach is located right on the pearl of Cat Ba island, only 2km from the center of Cat Ba town. This place is one of four artificial beaches that attract a lot of tourists to come and relax.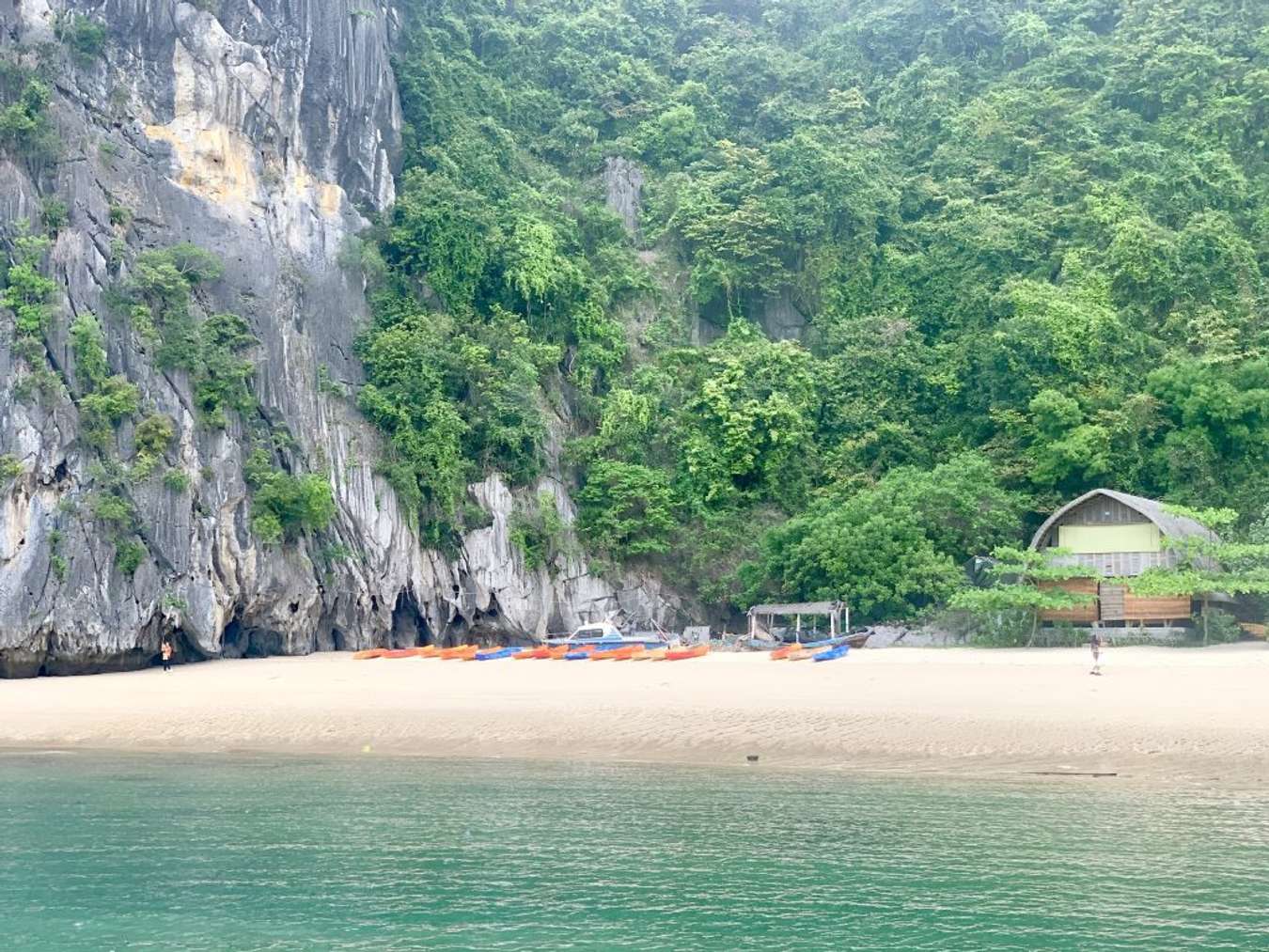 Harmonious natural contours at Tung Thu beach
I can't help but be amazed by the charm of this place, it's like "miniature Maldives". The turquoise color of the sea combined with the color of the sky, the waves crashing smoothly create an extremely peaceful space.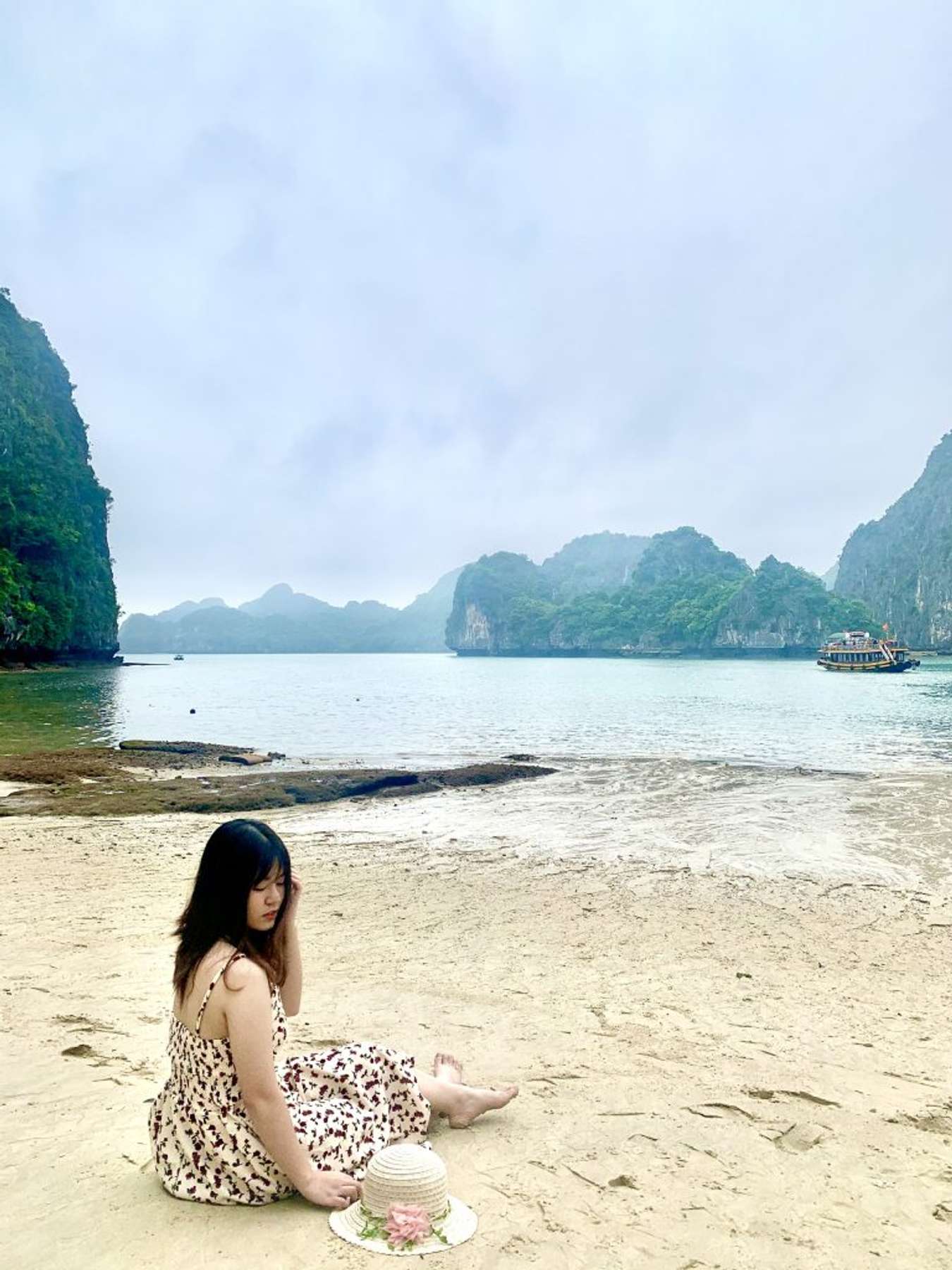 Golden sand attracts tourists' hearts
It's a pity that the day I went there were many tourists, so I couldn't rent a kayak. I will definitely come back to this beautiful beach again to experience this exciting activity.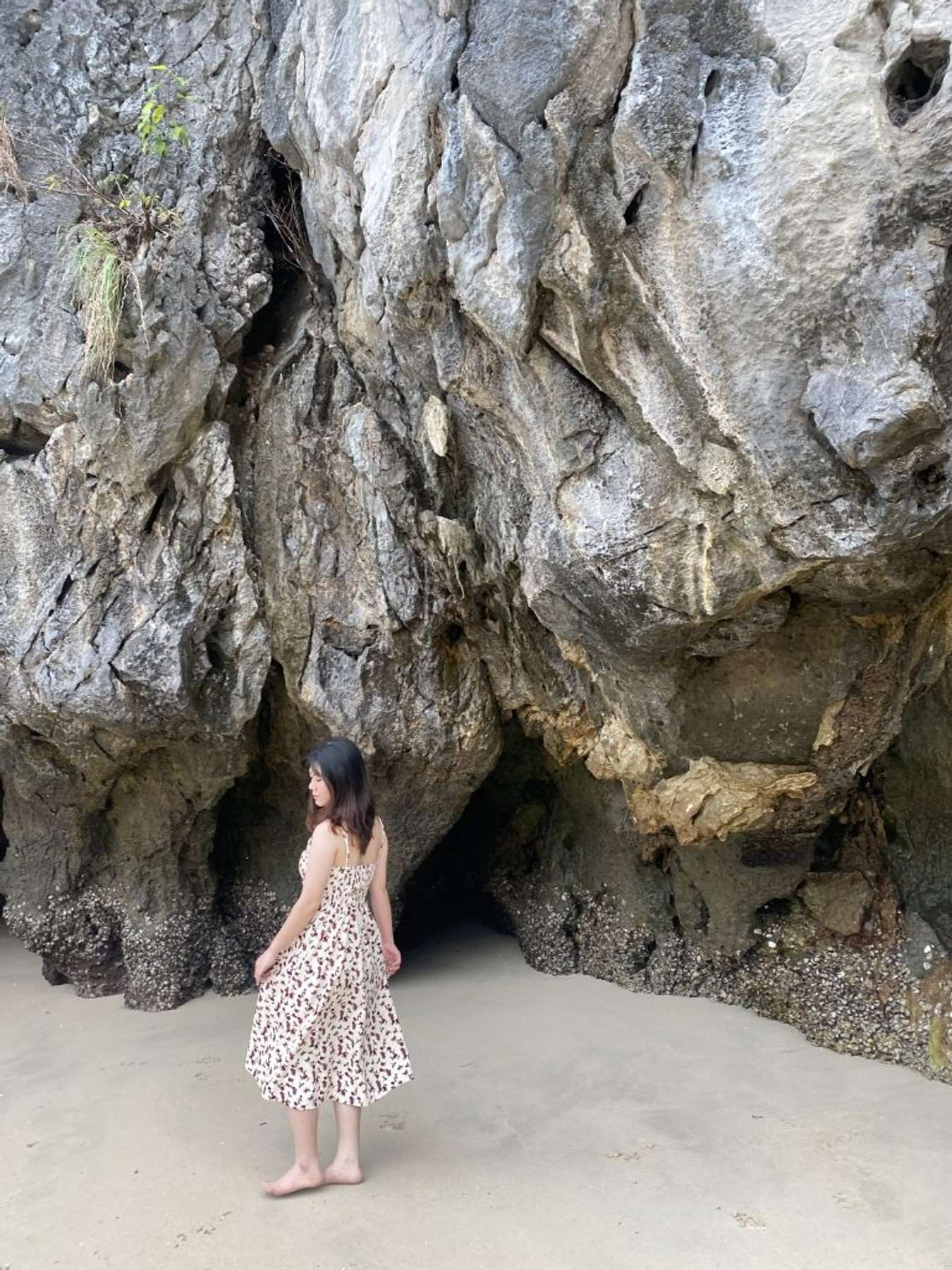 Huge rocky mountain and at the foot is a fine sand beach
This place is like a vivid painting with full of dotted features of the sea, green trees, mountains and clouds, … enough to cause nostalgia for any visitor when coming to explore. Under the sunlight, that painting becomes more brilliant and shines, enchanting my heart.
Day 3: Cycling to Cat Co 3 beach to watch the sunrise – Hanoi
My friends and I invited each other to wake up at 5 am to catch the sunrise at Cat Co 3 beach, we rented an electric car for only 10,000 VND / person from the hotel to here. I heard the people here say that these beaches since the dawn of time were the places where the fairies in the sky came down to roam. Fascinated by the beauty of the beach, they transformed into white storks to enjoy the scene. It is for that reason that these beautiful beaches are named beautifully: Cat Co beach.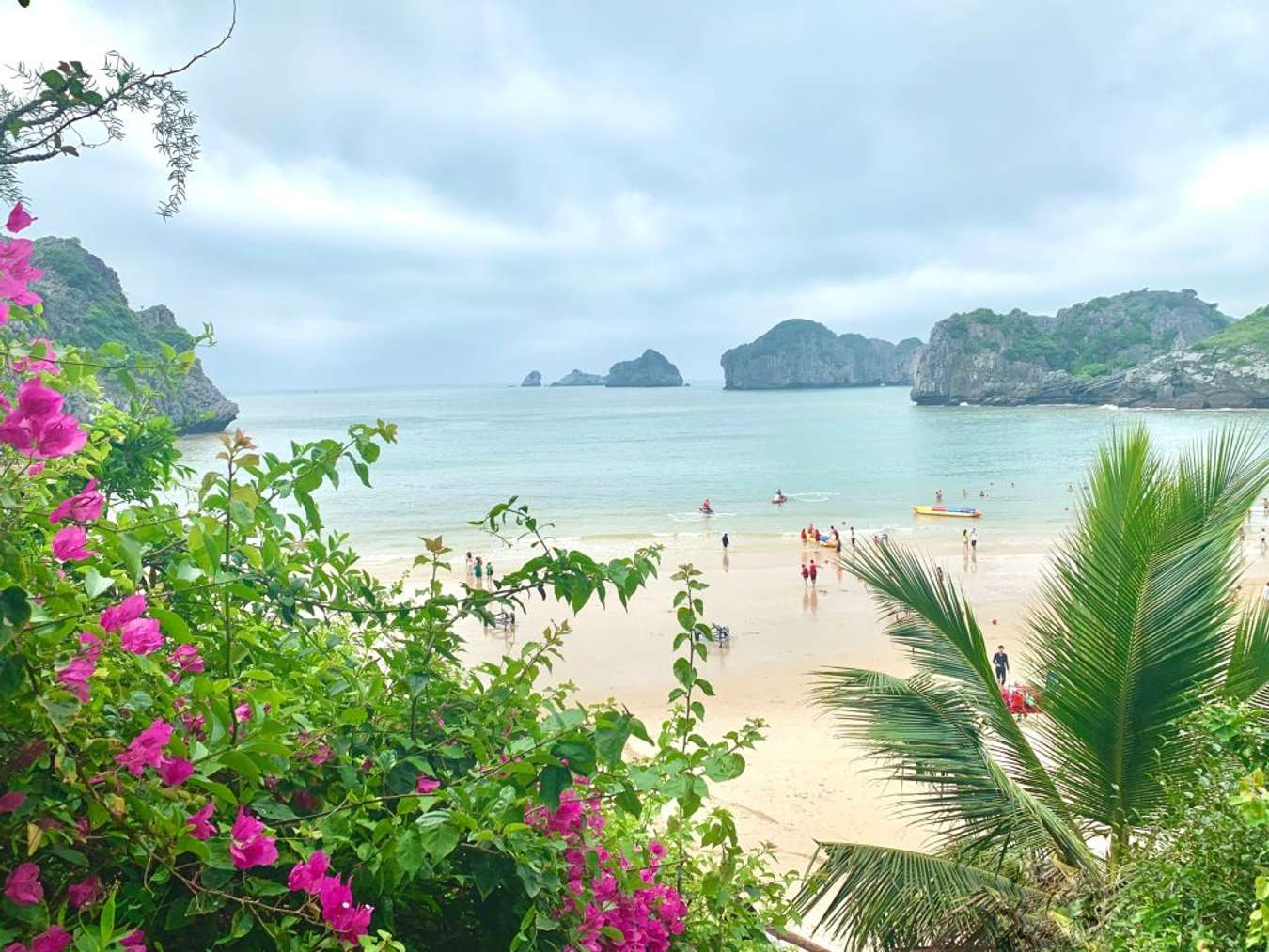 Cat Ba beach appears with beautiful blue sky to the horizon
Cat Co beaches are connected by a wooden bridge, with a curved shape leaning against the mountainside, nestled in the middle of a green forest.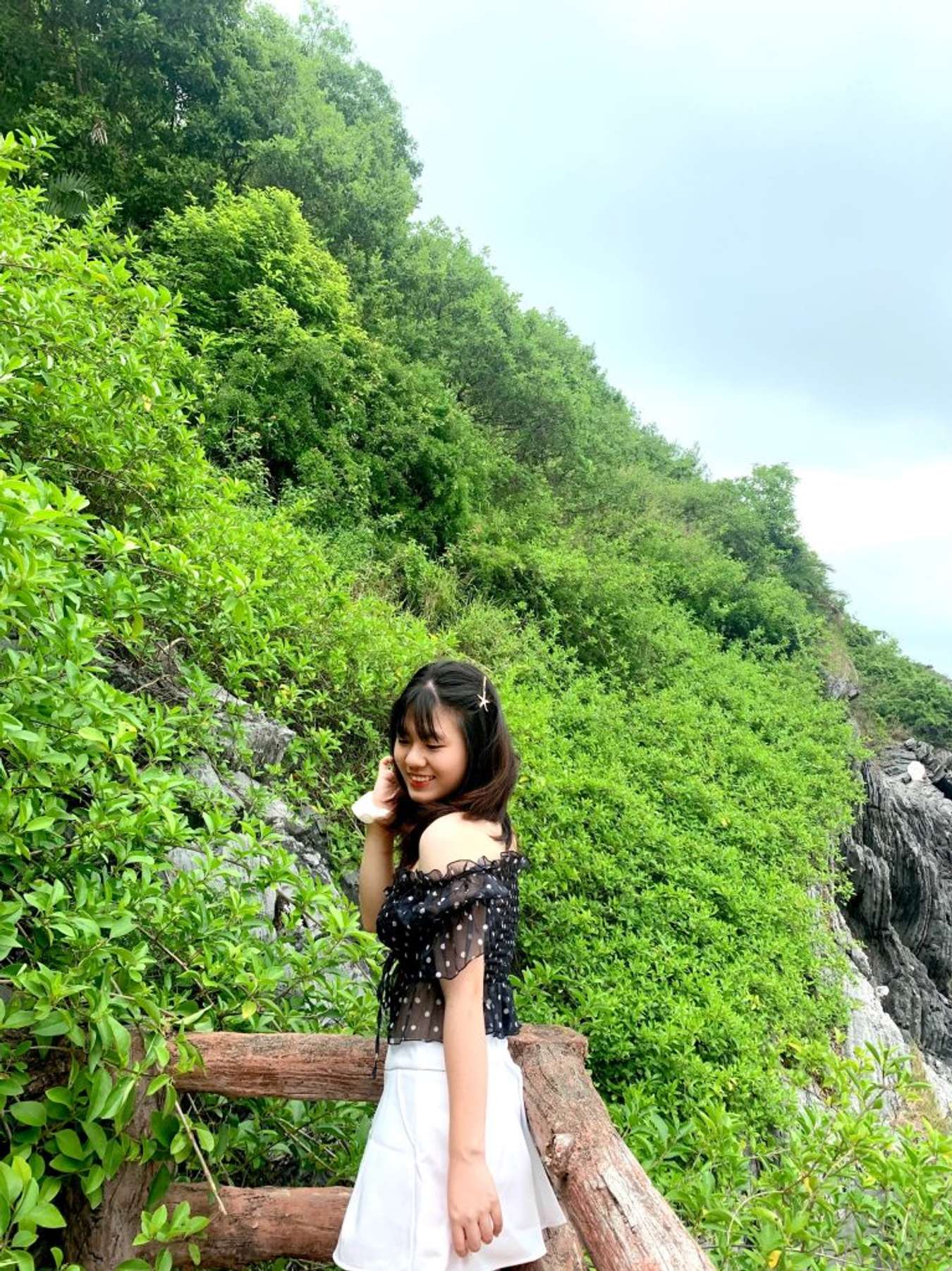 Checkin by the wooden bridge like a mountain overlooking the sea
Ending the trip to Cat Ba 3 days 2 nights as fast as the wind made me nostalgic for this place. Everything from nature, specialties, people are gentle and attract me. Hurry up, hurry up, the universe is giving you a signal urging you to come to this earthly paradise. So what are you waiting for, pack your bags and let's go!
Hope my sharing will motivate and be useful to you. Wish you have an exciting journey to discover Cat Ba and many memorable experiences!