Dubbed the most livable city in Vietnam, Da Nang is always on the "priority list" when it comes to tourist attractions in Vietnam. This self-sufficient set of Da Nang travel tips will help you freely explore this beautiful city and mark the most exciting experiences.
Da Nang has always been one of the most popular tourist destinations in Vietnam. People come to Da Nang for many things: it is the harmony between the beautiful sea – mountain – river, the friendly people, and the modern pace of life of a growing city. It is because of these things that Da Nang tourism has never ceased to be hot.
Belonging to the South Central Coast, Da Nang's climate is a transition between the South and the North. The city has two distinct seasons: the dry season (January – July) and the rainy season (August – December). The temperature is usually high but mild, not harsh, quite favorable for travel.
Like other coastal cities, the peak tourist season of Da Nang falls in the summer (June – August). At this time, students – students are absent from school, work does not seem to be too busy, very suitable for a break in the middle of the year.
However, according to the advice of this set of Da Nang travel tips, you can come here almost all year round because the city is less likely to be the focus of storms. Visiting Da Nang in February – April or the end of the year season will help you avoid the crowded situation and save more costs when the price of hotel rooms or Da Nang air tickets is quite "soft" compared to the peak season.
In addition, if you have the opportunity, choose to travel to Da Nang on the occasion of the International Fireworks Festival, which lasts from the end of April to the end of June, with many attractive events such as food festivals, parade festivals. , along with colorful cultural and artistic performances. You will surely have unforgettable experiences when traveling to Da Nang during that festive season.
How to travel to Da Nang?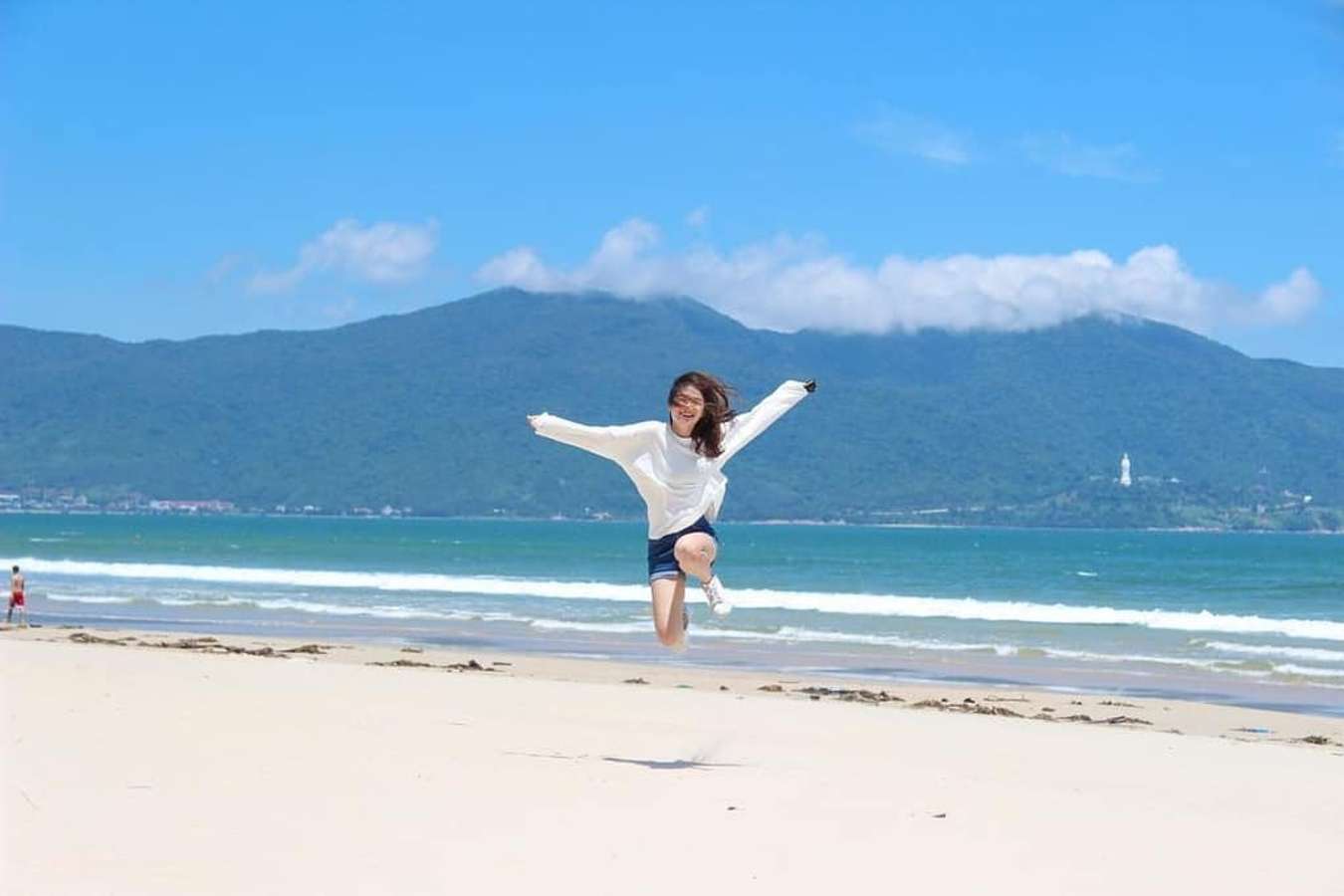 Da Nang, blue sea, yellow sand, is one of the hottest tourist destinations in Vietnam. @linhvy__
As the third largest city in the country, convenient transportation, surely you will not have any difficulty to get to Da Nang. There are many different forms of transportation for you to choose from to suit your costs, and your time best.
Plane
Airlines such as Vietnam Airlines , Bamboo Airways or VietJet Air all have flights to Da Nang International Airport with fares of about 400,000 – 1,600,000 VND/way. Flight time from Ho Chi Minh City or Hanoi to Da Nang is only about 1 hour. Another advantage is that Da Nang airport is only 5 minutes drive from the city center, extremely convenient.
To find cheap flight tickets to Da Nang , you should book tickets 1 month in advance or take advantage of promotional periods of airlines.
Train
By train, it will take you about 15-18 hours to get to Da Nang. Ticket prices range from 230,000 to 2,230,000 VND/way, depending on the seat class.
Taking the train both saves you money for your trip to Da Nang and gives you the opportunity to admire the scenery on both sides of the road while the train runs. You can refer to ticket prices and schedules on the website of the Vietnam Railways Corporation .
Coach
Located at the "midpoint" position between the South and North ends, buses from other provinces to Da Nang are also very diverse. Mainly sleeper bus, so it is quite comfortable for travel time from 16-20 hours.
From Ho Chi Minh City or Hanoi, there are big car companies to Da Nang, namely Phuong Trang, Mai Linh, Hoang Long… The fare ranges from 300,000 to 450,000 VND/way.
Motorbike
In addition to the above means, motorbikes are the ideal choice for those who love road trips. Not only taking the initiative in time, with a motorbike, you can also enjoy looking at the surrounding scenery, stopping to rest anywhere and experiencing the excitement of conquering new roads. Don't forget to invite your friends along to ensure a safe trip.
Means of transportation when traveling to Da Nang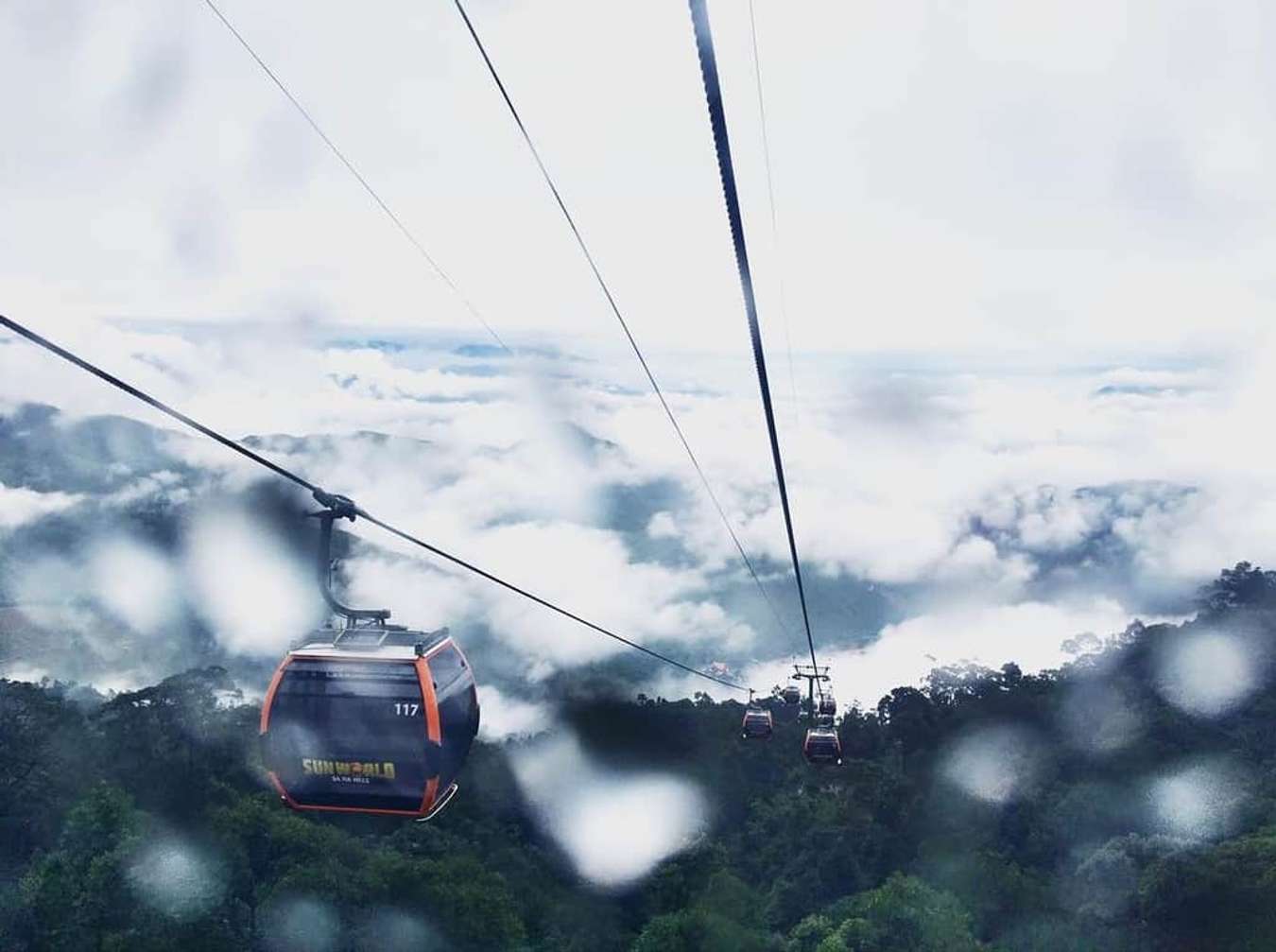 Ba Na Hills cable car is a means of transport that every tourist wants to experience in Da Nang. @gooojoann
In all Da Nang travel tips, the most popular means of transport is always motorbikes. You can contact car rental at hotels in Da Nang, just have an ID card. In addition, reputable stores can be mentioned such as Duy Tuan, Ha Long, Bao Long, Thanh Ha … with prices of about 100,000 – 150,000 VND/day.
Besides, taxi is also an equally convenient means of transport. Some popular taxi companies of Da Nang are:
Mai Linh (Tel: 0236.3.56.56.56)
Han River (Tel: 0236.3.72.72.72)
VinaSun Green (Tel: 0236.3.68.68.68)
In addition, the "tourist city" of Da Nang has many other interesting means of transport, giving you new experiences such as cyclo, double-decker bus, river cruise.
Cyclo: A cyclo tour to visit the city costs about 100,000 VND / hour, the itinerary depends on the preferences of visitors.
Double-decker bus: Just opened not long ago, the double-decker bus has two main sightseeing routes: the airport – the center – the south of the city, the airport – the Son Tra peninsula – the north of the city. Ticket price 250,000 VND/ 24 hours
Cruise ship on the Han River : As a city of rivers and famous bridges, river cruises are an interesting experience for you to enjoy the panoramic view of Da Nang at night. Ticket price is 100,000 VND/person/ 1 hour 30 minutes
A place to have fun when traveling to Da Nang not to be missed
Bridges in Da Nang
It is not natural that Da Nang is called the city of bridges by everyone. Not winning in number, Danang bridges are famous for their beauty and uniqueness.
Han River Swing Bridge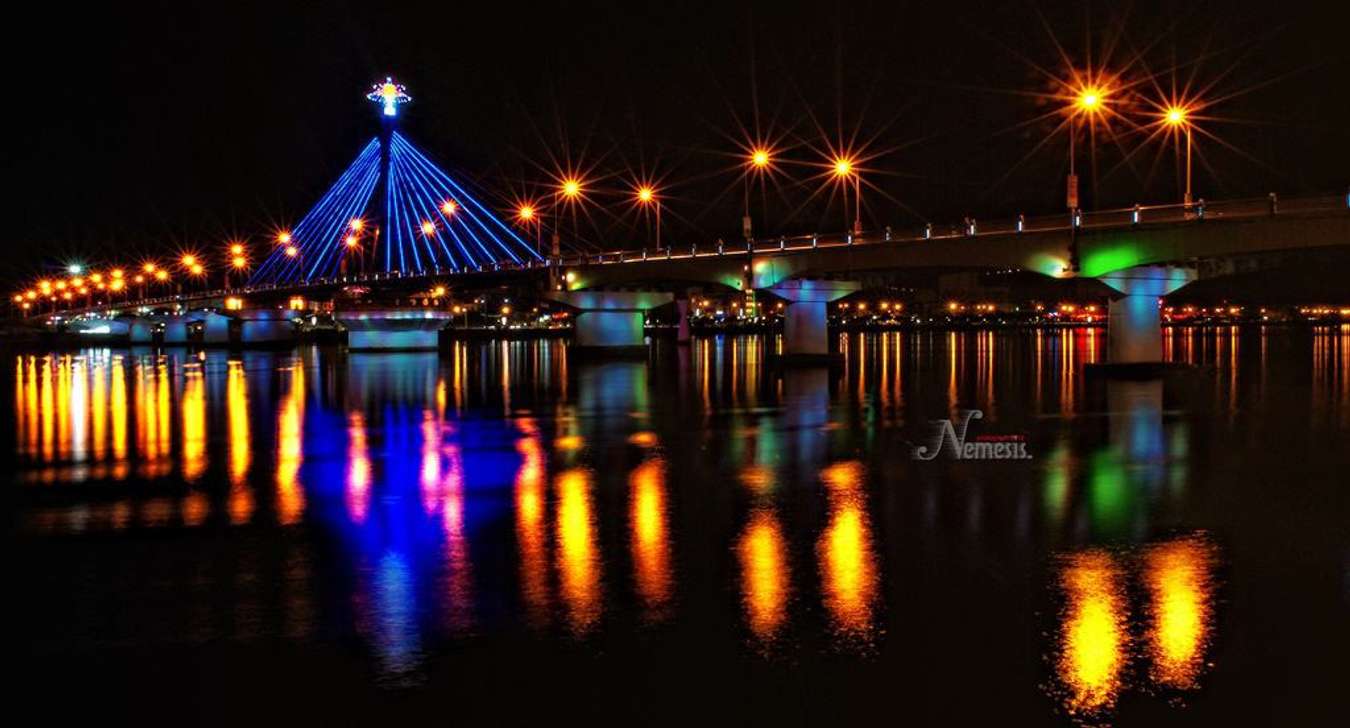 Han River Bridge is brilliant at night. @Flickr
The most famous Da Nang is the first swing bridge in Vietnam designed by a Vietnamese engineer. The bridge will rotate 90 degrees from 01:00 – 04:00 on weekdays and 23:00 – 24:00 on weekends to serve the sightseeing needs of visitors.
Location: The two ends of the bridge are Le Duan and Pham Van Dong streets
Dragon Bridge Da Nang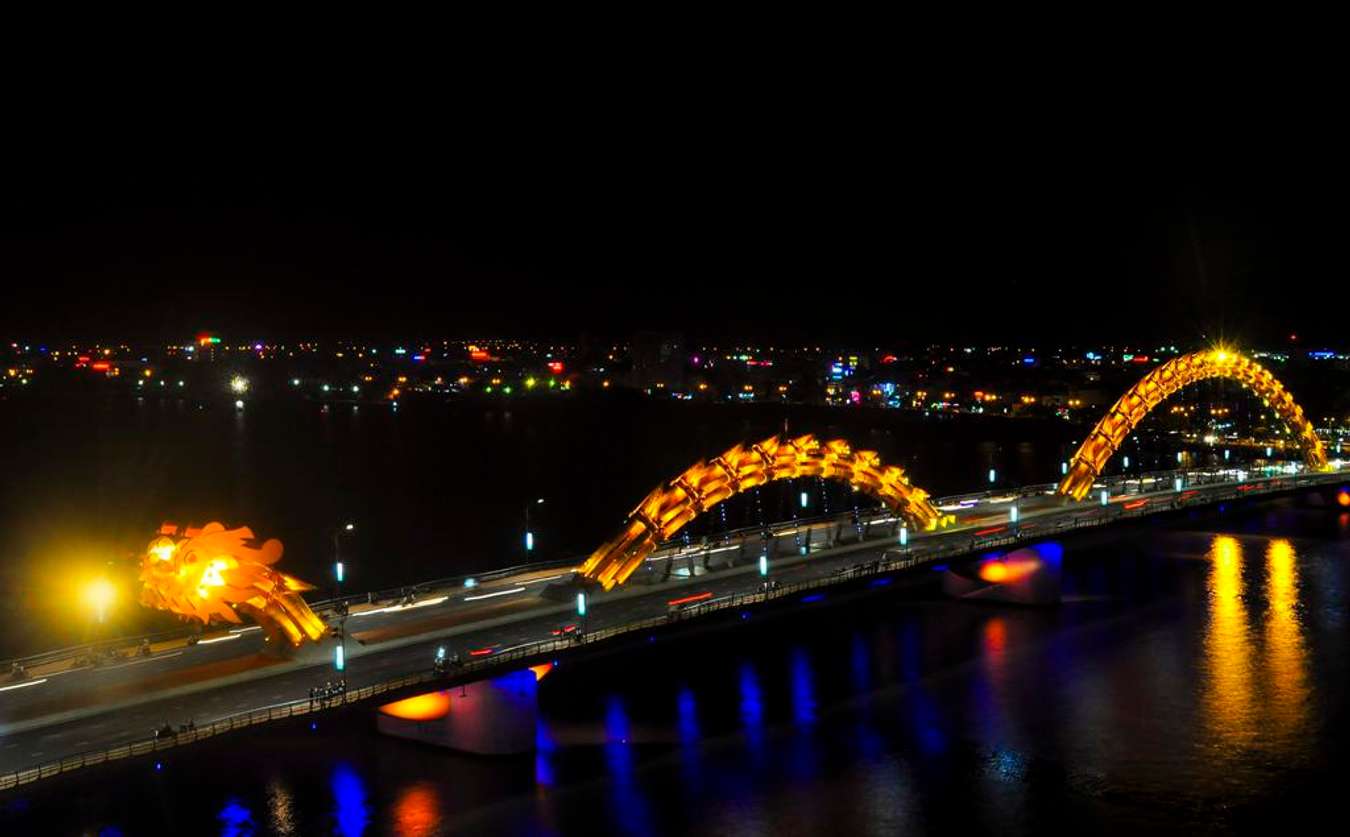 Dragon Bridge will spit fire every weekend night. @Flickr
The image of a dragon winding along the length of the big bridge has become a symbol of Da Nang. Every Saturday, Sunday, and festival days at 21:00, the bridge will spew fire and water extremely spectacularly. If you travel to Da Nang on the weekend, you should not ignore this scene.
Location: Nguyen Van Linh Street, Phuoc Ninh, Da Nang
Love Bridge – Carp statue turns into a dragon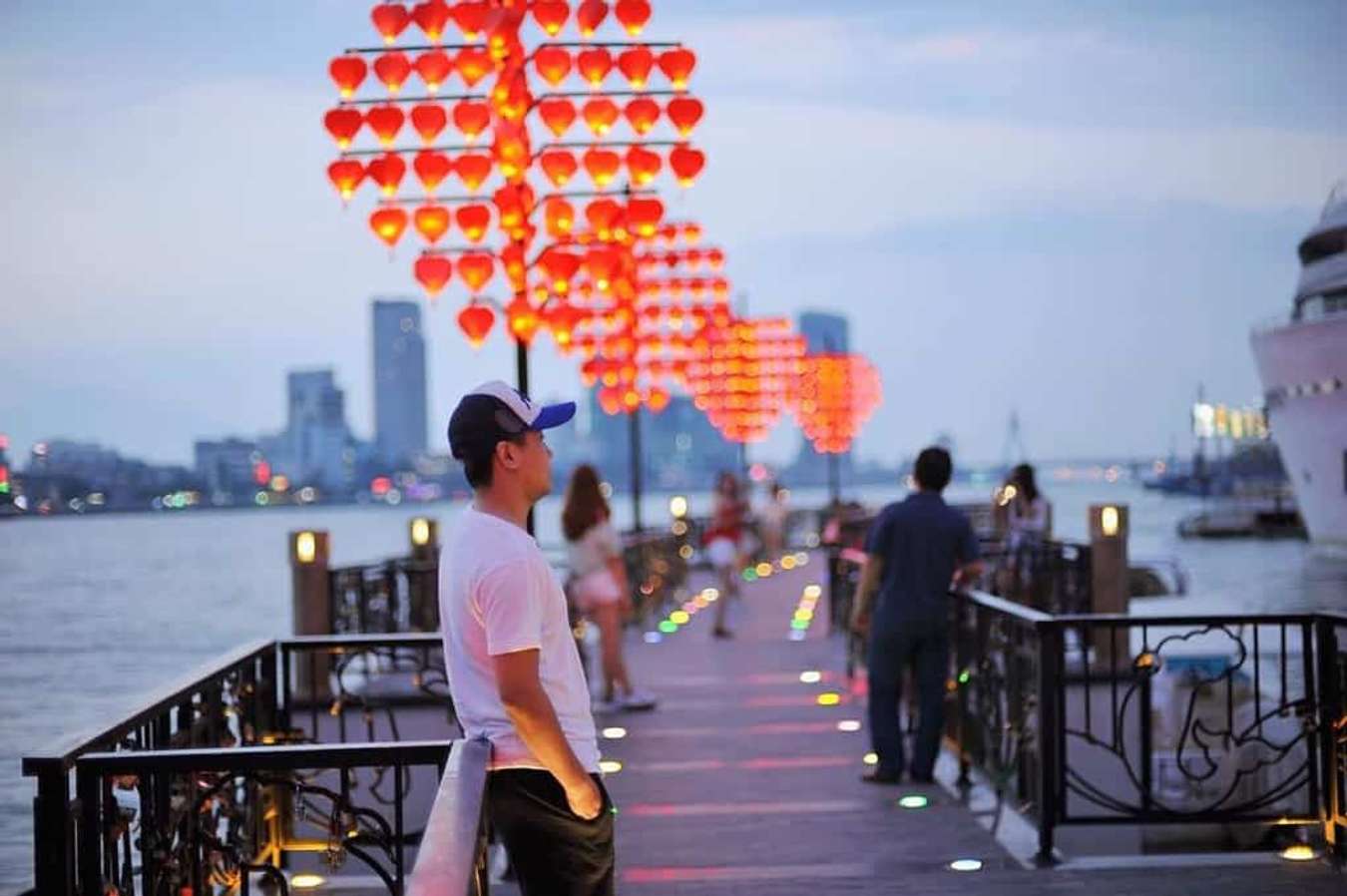 Love Bridge is a new shooting location that attracts young people in Da Thanh. @hoangbui12
Just built not long ago, the area of ​​Love Lock Bridge and the statue of Carp turning into a dragon has become a new place to play and take photos of tourists and city people. The best time to come here is at sunset, when the whole area lights up, immersed in the light orange color of the sun.
Location: Tran Hung Dao Street, Son Tra District
Visit Danang Nature
My Khe Beach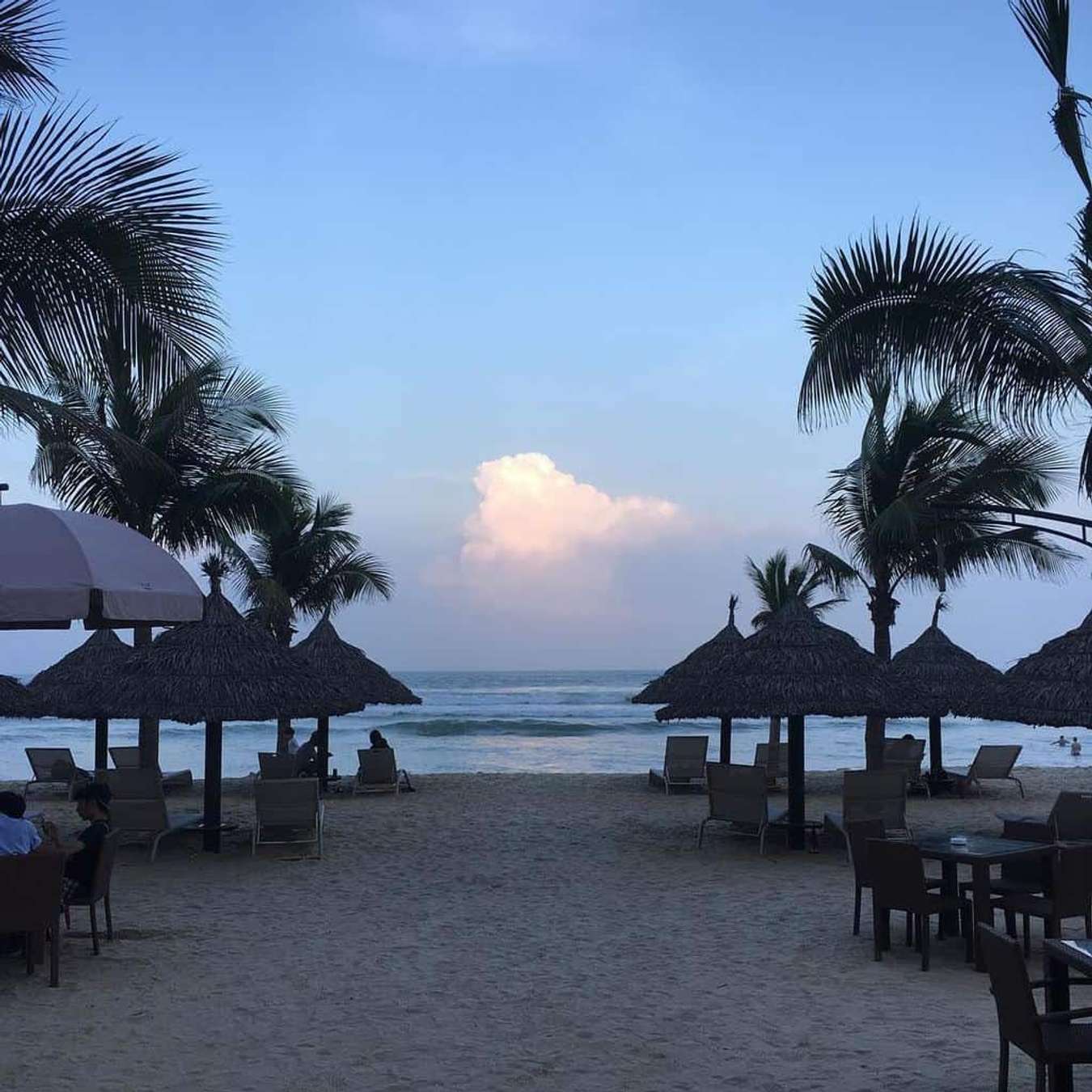 My Khe Beach is one of the most beautiful beaches in Da Nang. @y.s___h
Located in the center of the city, My Khe is recognized as one of the most beautiful beaches on the planet and is the most famous destination of any Danang trip. Besides the white sand blue sea, My Khe beach is also attractive with water sports games such as paragliding, windsurfing and snorkeling.
How to get to My Khe beach: Go along Pham Van Dong street, cross the Han River turning bridge to arrive
Son Tra Peninsula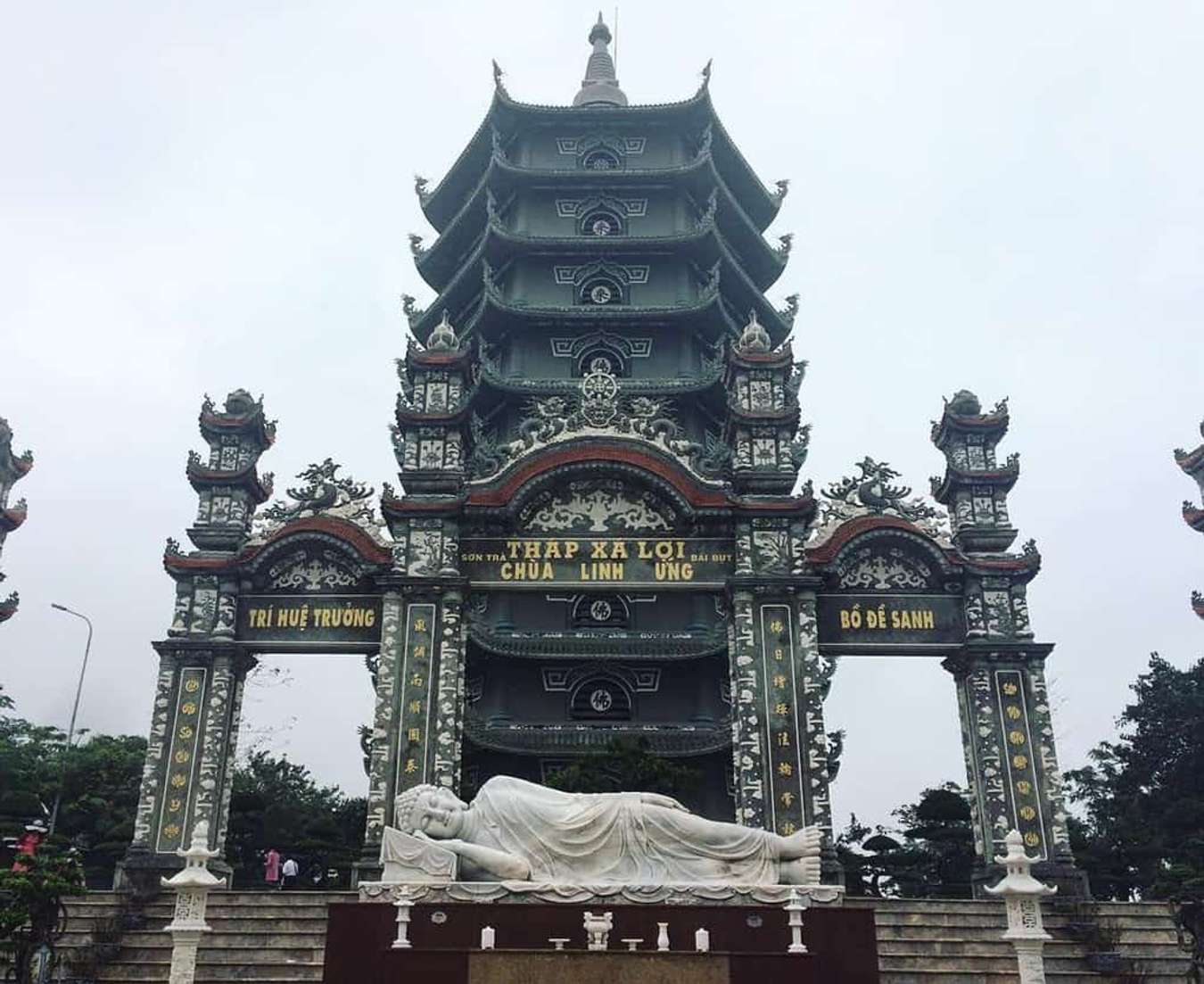 Linh Ung Pagoda Son Tra Peninsula owns a prime location – leaning against the mountain, facing the sea. @beerbelly95
Only 8 km from the city center is Son Tra – the only primeval forest ecosystem bordering the sea in Vietnam. Visitors are free to explore the magnificent beauty of nature with the thousand-year-old banyan tree, or the top of Ban Co mountain – the most beautiful place to see Da Nang from above. In addition, Son Tra peninsula also has Linh Ung Bai But pagoda with the position "like the mountain, facing the sea", bringing a peaceful but charming landscape for visitors to visit the temple.
Location: Tho Quang Ward, Son Tra District
Marble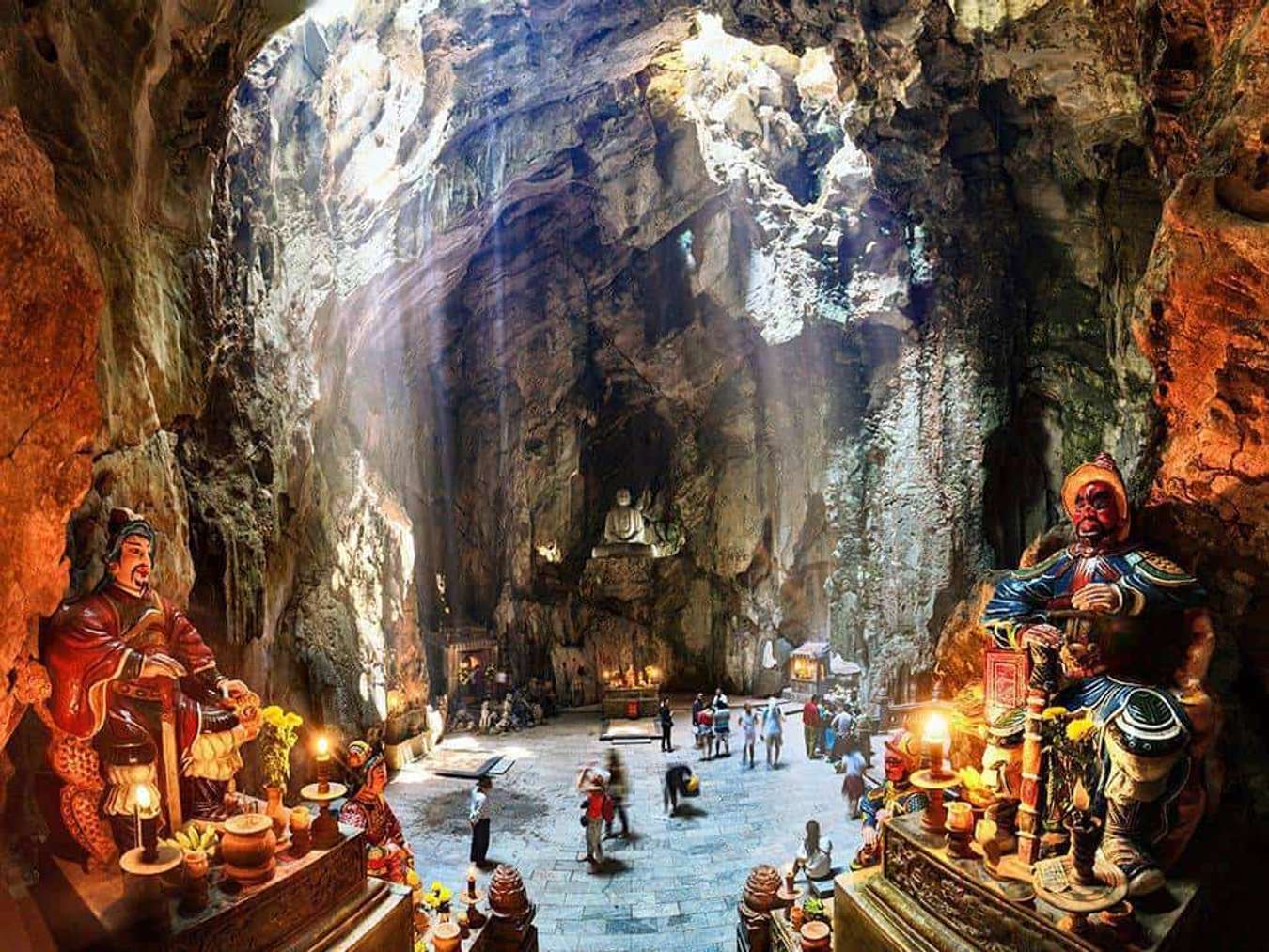 Magnificent cave system at Ngu Hanh Son. @Internet
It is a system of 5 limestone mountains, named after the 5 elements in the Marble Mountains. The mountain most exploited for tourism is Thuy Son with a system of caves and temples in the heart of the mountain, bringing a sacred atmosphere among majestic nature.
The attractions of Ngu Hanh Son are Linh Ung pagoda (where there is a 10m high statue of Buddha), Huyen Khong cave, Am Phu cave, Linh Nham cave, Non Nuoc stone art village…
Location: Hoa Hai Ward, Ngu Hanh Son District (10 km from the city center)
If you intend to learn about self-sufficient Ngu Hanh Son travel experiences , do not miss the useful information with Traveloka.
Hai Van Pass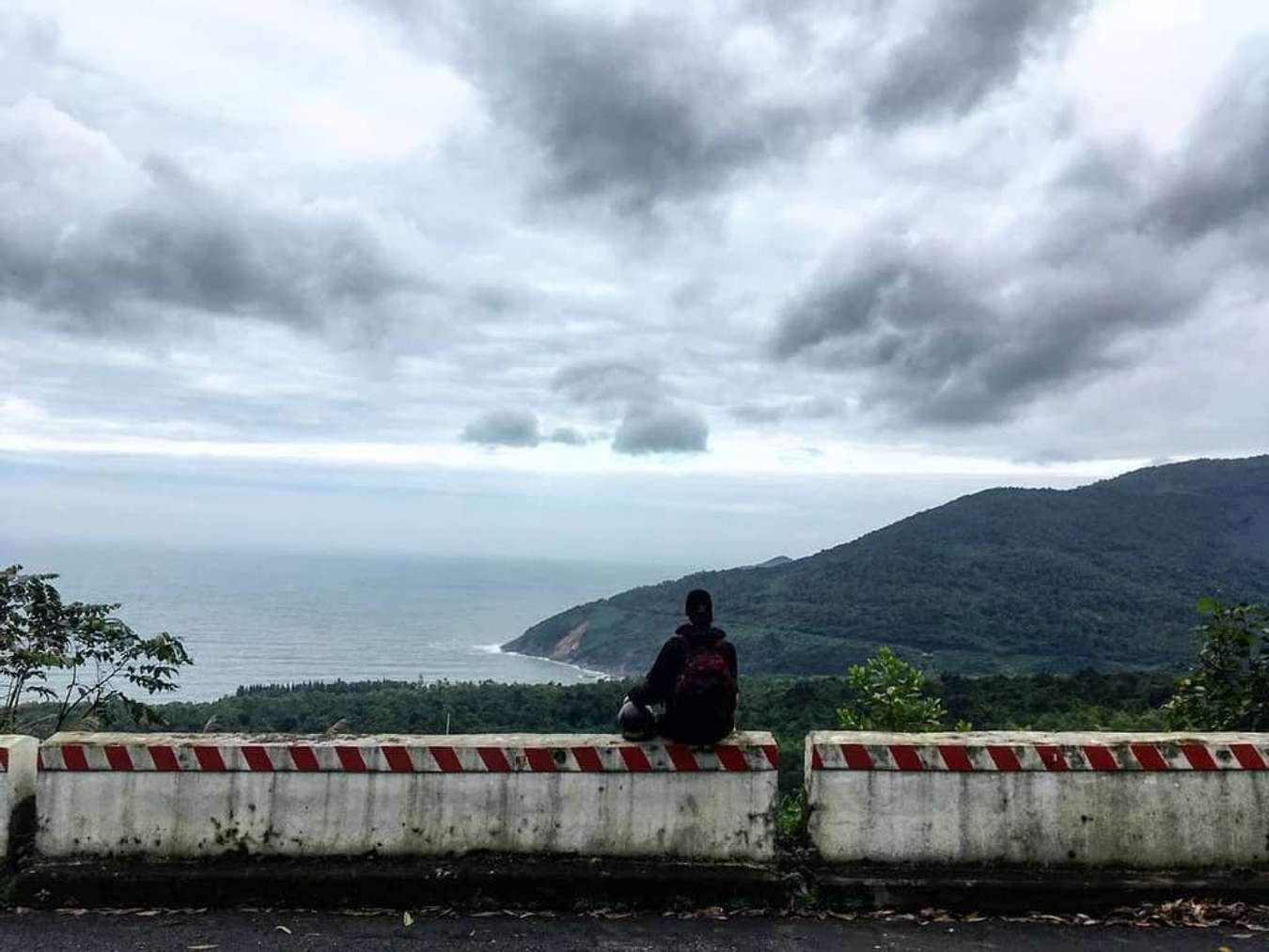 Hai Van pass is always attractive to adventurers who love to conquer. @benjisaw
If you are passionate about conquering nature, you cannot ignore Hai Van Pass with its winding road – one side is high cliffs, the other side is the blue sea and white clouds swooping halfway up the mountainside.
Cultural and historical destination in Da Nang
Museum of Cham Sculpture Art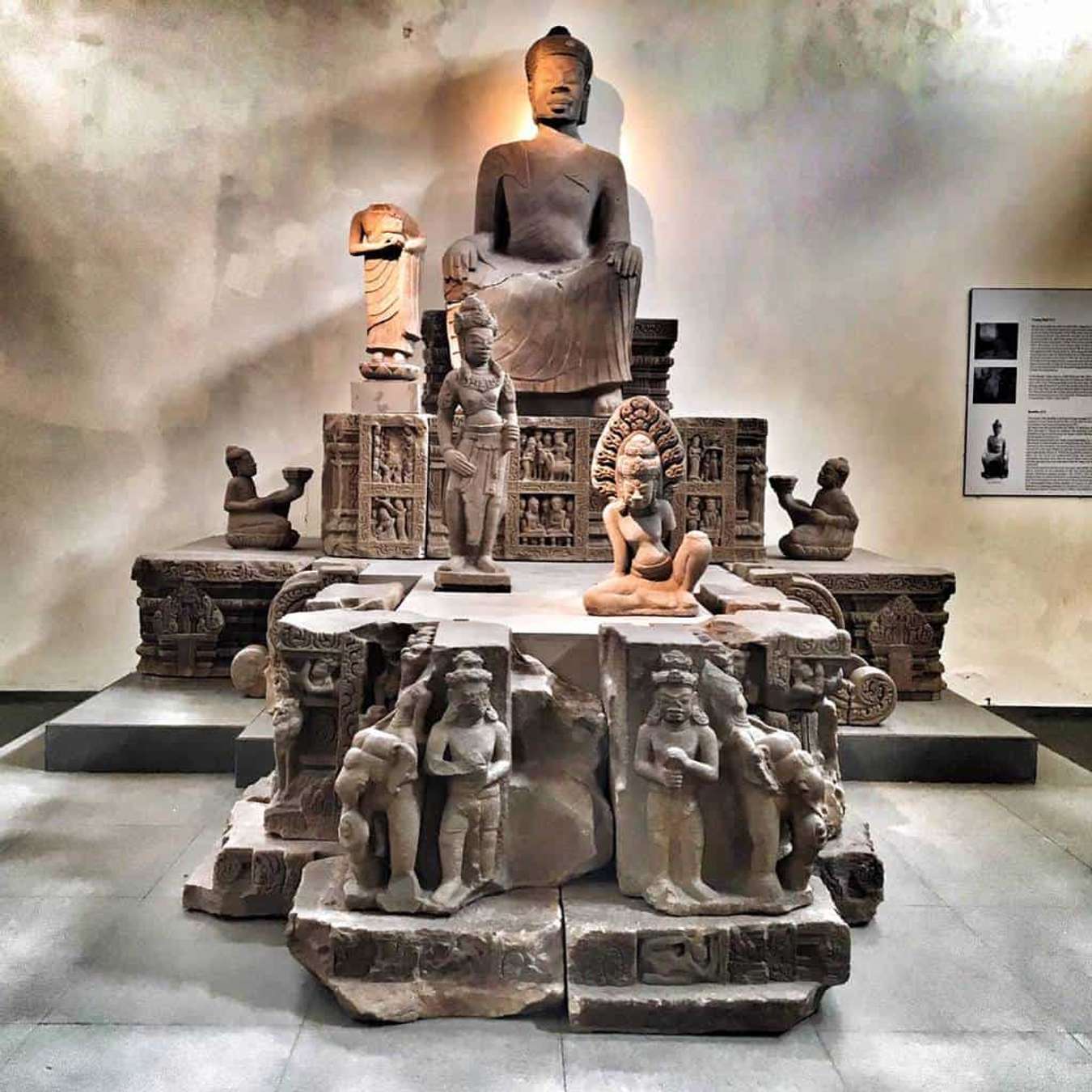 Cham Ancient Institute is the place to save the remaining Cham artifacts. @m_h_y_e
Also known as Cham Ancient Institute, this is the largest museum of Cham culture in the country. Looking at the spacious museum today, few people know that it was built by the French in the early 20th century.
Address: 02 September 2nd Street, Hai Chau District
Opening hours: 7:00 – 17:00 daily
Nam O Village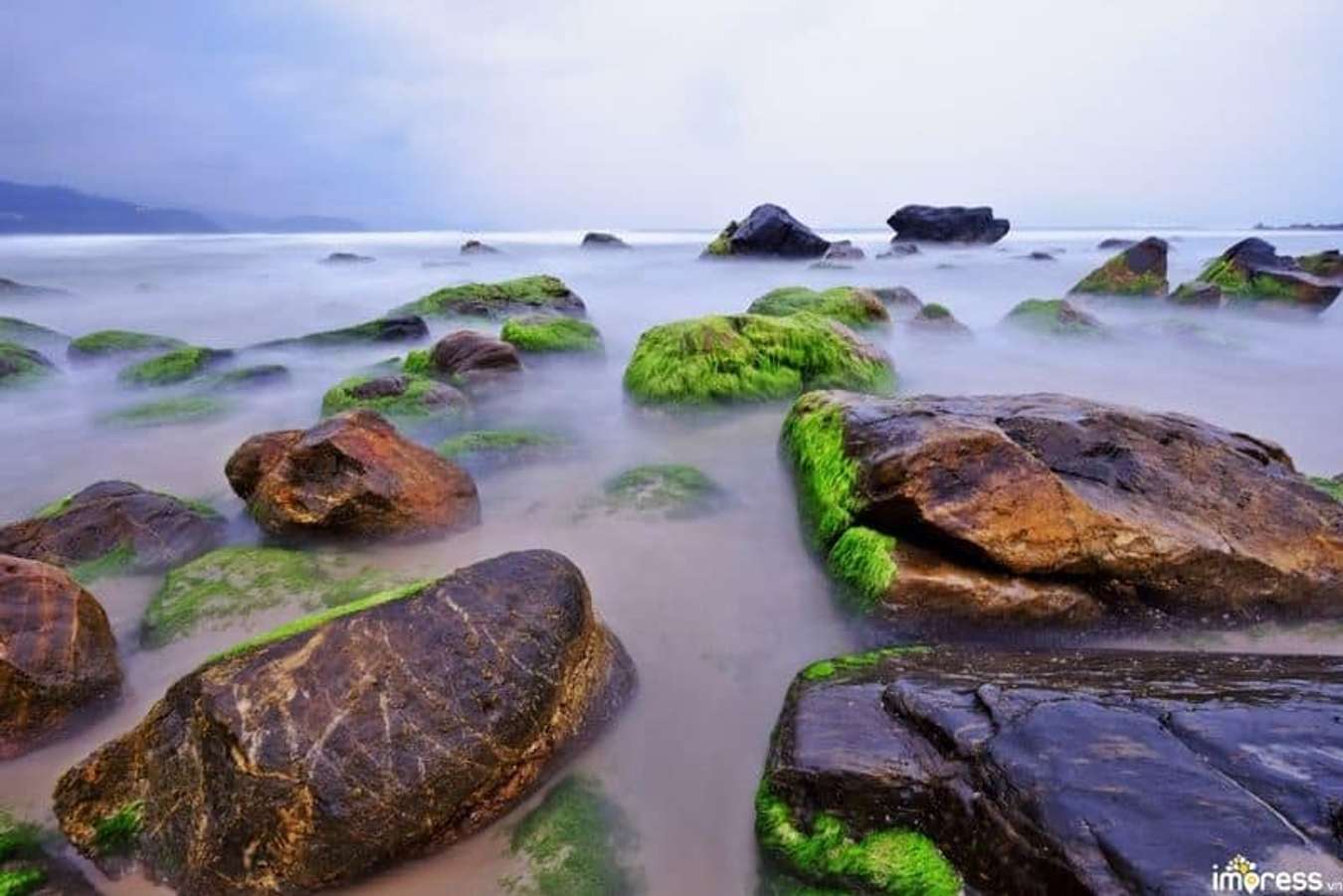 Nam O is an ancient fishing village with beautiful natural scenery. @Internet
As an ancient village located at the foot of Hai Van Pass, Nam O is famous for its delicious fresh fish salad and traditional fish sauce making. If you are looking to temporarily leave the city, to feel the peaceful and rustic features, visit this small village, and don't forget to visit Nam O Reef – where the natural scenery is still wild and beautiful. rash.
Location: Hoa Hiep Nam Ward, Lien Chieu District, Da Nang
My Son Sanctuary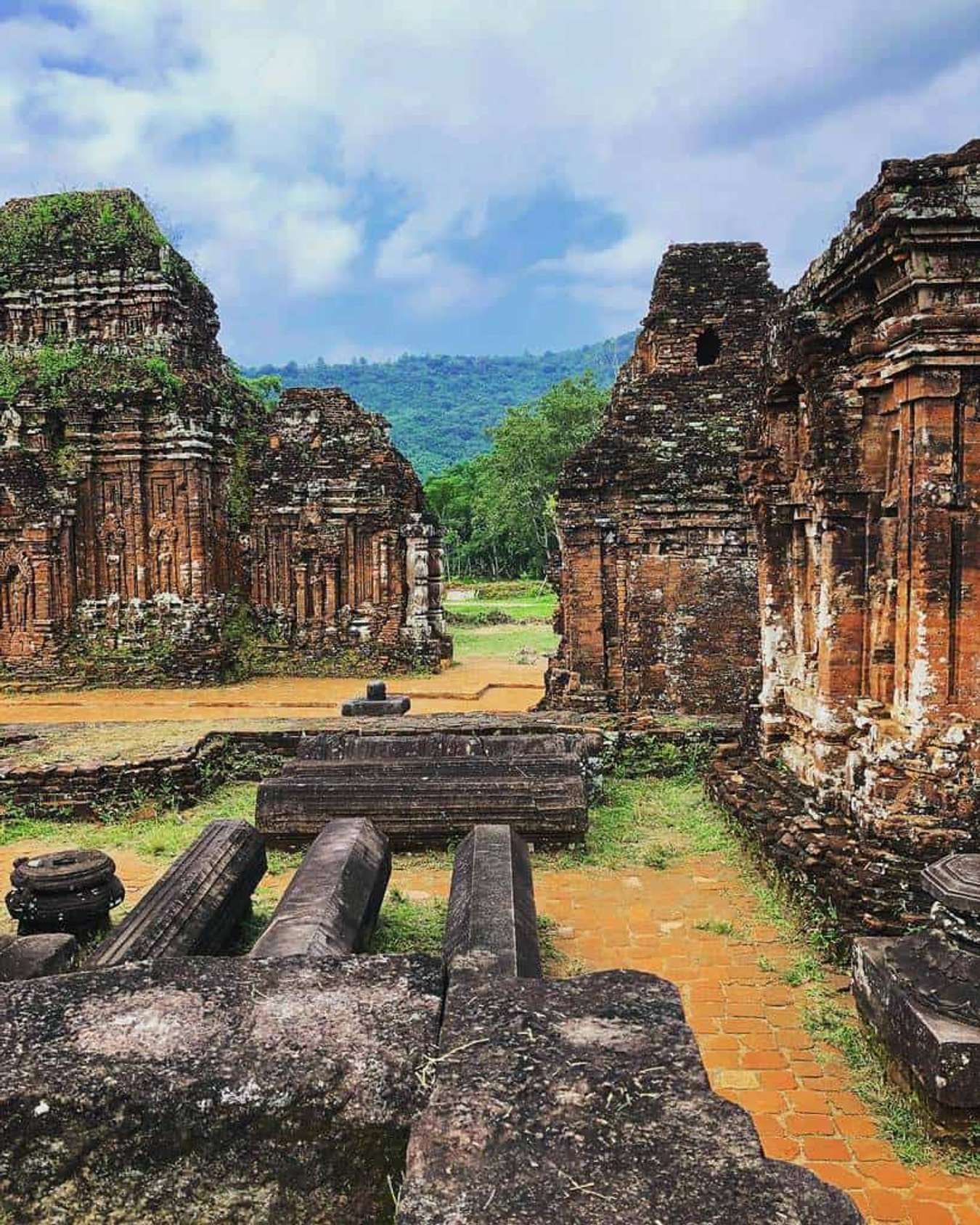 My Son Sanctuary is recognized by UNESCO as a World Cultural Heritage. @neno_mihajlovik
About 70 km from the city is My Son Sanctuary – Cham temple complex was built from the IV – X centuries. Coming here, visitors will not help but admire the extremely skillful and talented architecture and sculptures. flowers of the craftsmen – the clearest evidence for the Champa civilization at its peak.
You can also book a tour of My Son with Traveloka Xperience to explore this tourist destination.
Hoi An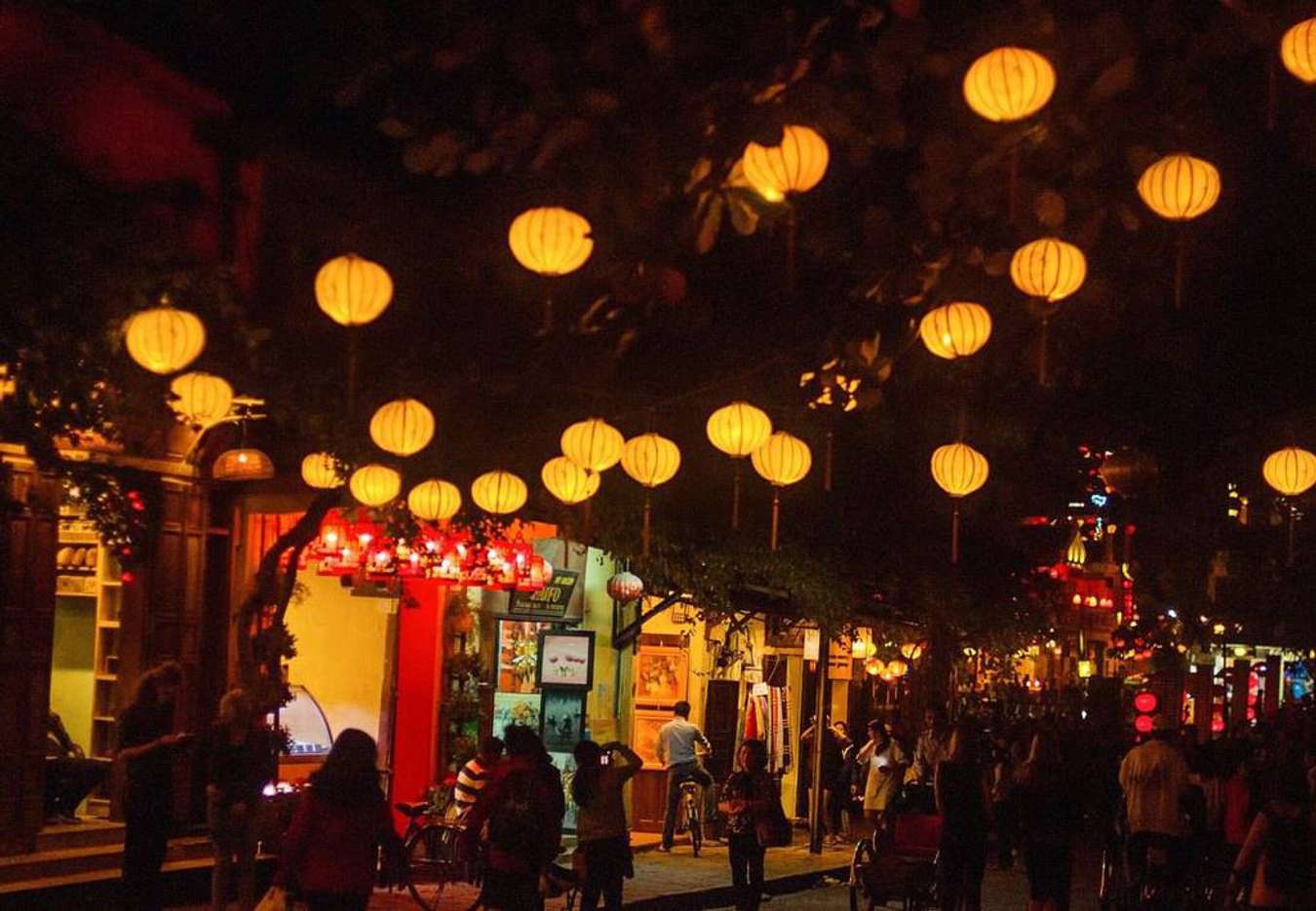 Hoi An ancient town is peaceful in the midst of modern life. @celeberutti
Less than an hour drive from Da Nang, Hoi An ancient town always has its own charm among the bustling cities. The ancient town with small houses with tiled roofs and wooden railings used to be a busy trading port in the 17th century. After more than 400 years, Hoi An today still preserves cultural diversity and harmony between Eastern beauty. – West., and is definitely an indispensable place in the Da Nang travel secret book.
Exciting places to play in Da Nang
The most "genuine" amusement parks in Da Nang in Vietnam – Explore Da Nang
Ba Na Hills
There are many names for Ba Na such as the fairyland or the European kingdom in Vietnam. All are true when Ba Na Hills is one of the most modern invested tourist and entertainment areas in our country; The most famous cable car route has achieved 4 world records, ranked in the top 10 most impressive cable cars in the world.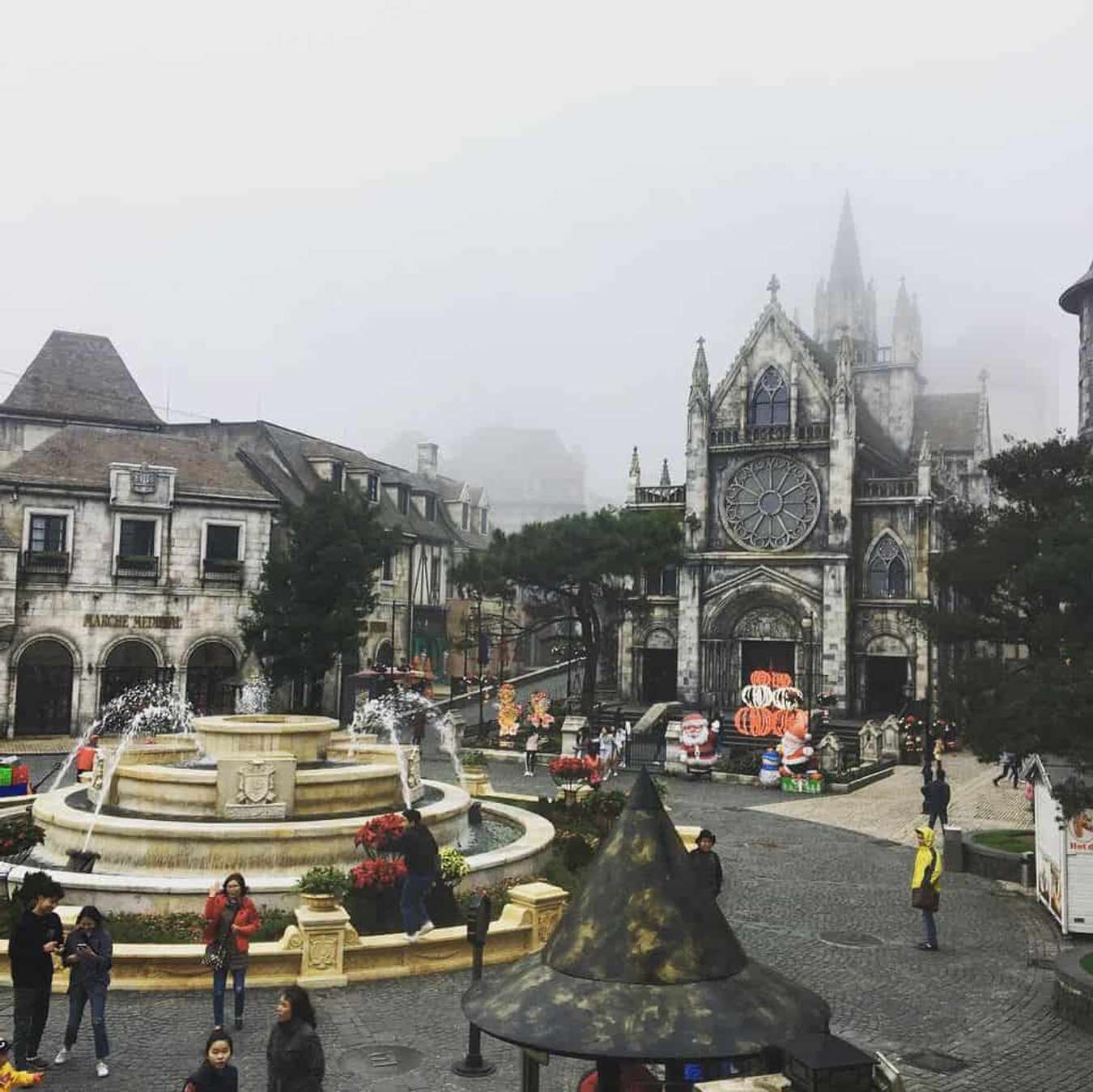 Come to Ba Na Hill to feel the European atmosphere in the heart of Da Nang. @zzixa88
Modeled after European architecture and possessing the chilly atmosphere of a temperate country, visitors to Ba Na are spoiled for taking souvenir photos at the Wax Statue Museum, Le Jardin D'Amour flower garden, the area. French village or cellar…
Ticket price: 650,000 VND/person (including train ticket and wine cellar, excluding wax museum ticket)
Do not ignore the Ba Na Hills travel experience set to prepare in advance the necessary knowledge for your visit.
Asia Park
Belonging to Hai Chau district, Asia Park is a large amusement park located in the city center. With a full focus on thrilling games, an indoor play area with modern ball games and soft play, Asian Park also has an area to simulate the wonderful architectures of countries such as the Clock Tower, the Gate. Especially ,
the 115m high Sun Wheel (top 5 highest wheels in the world), gives you the opportunity to see the whole city from above.
Address: 01 Phan Dang Luu, Hai Chau District
Opening hours: 15:30 – 22:30 from Monday to Friday, 9:30 – 22:30 on Saturday and Sunday
Helio Center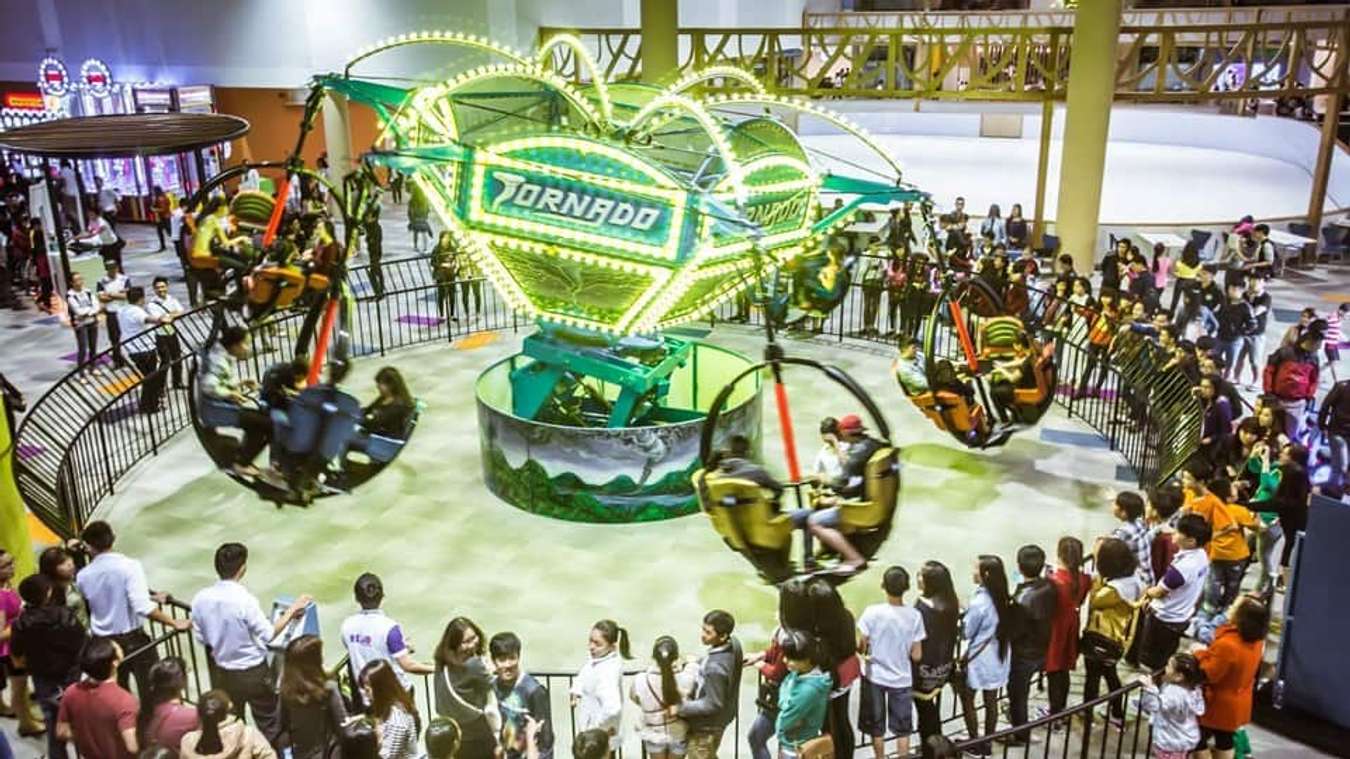 Helio Center gathers all the most modern games. @helio.vn
As the most modern entertainment complex in the city, Helio Center is the perfect destination for young people and families with young children. Helio Center orients educational activities, for children to learn while playing with activities such as art workshops, performance halls, Formula 1 racing cars, art ice rinks, etc.
Address: September 2nd, Hai Chau District
Hoa Phu Thanh tourist area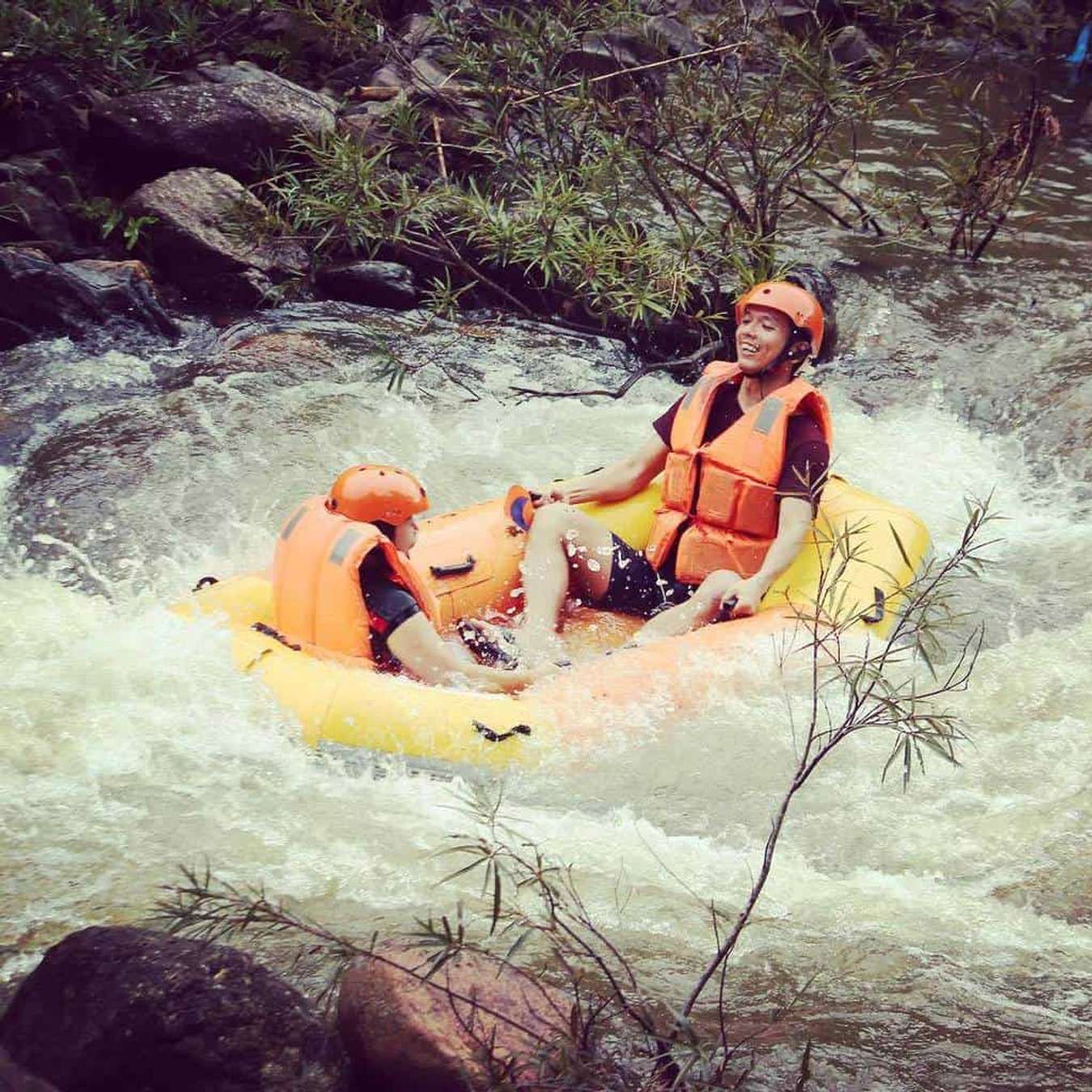 Adventure waterfall in Hoa Phu Thanh tourist area. @enouvo.space
If you love sports and adventure games, then go to Hoa Phu Thanh tourist area to try ziplining through the forest, ice waterfall, or "howling" when sliding waterfall by rubber boat.
Address: Km20, National Highway 14G, Hoa Phu Commune, Hoa Vang District, Da Nang
Ticket price: 30,000 VND / entrance ticket, game services will have a separate price
Nui Than Tai Hot Springs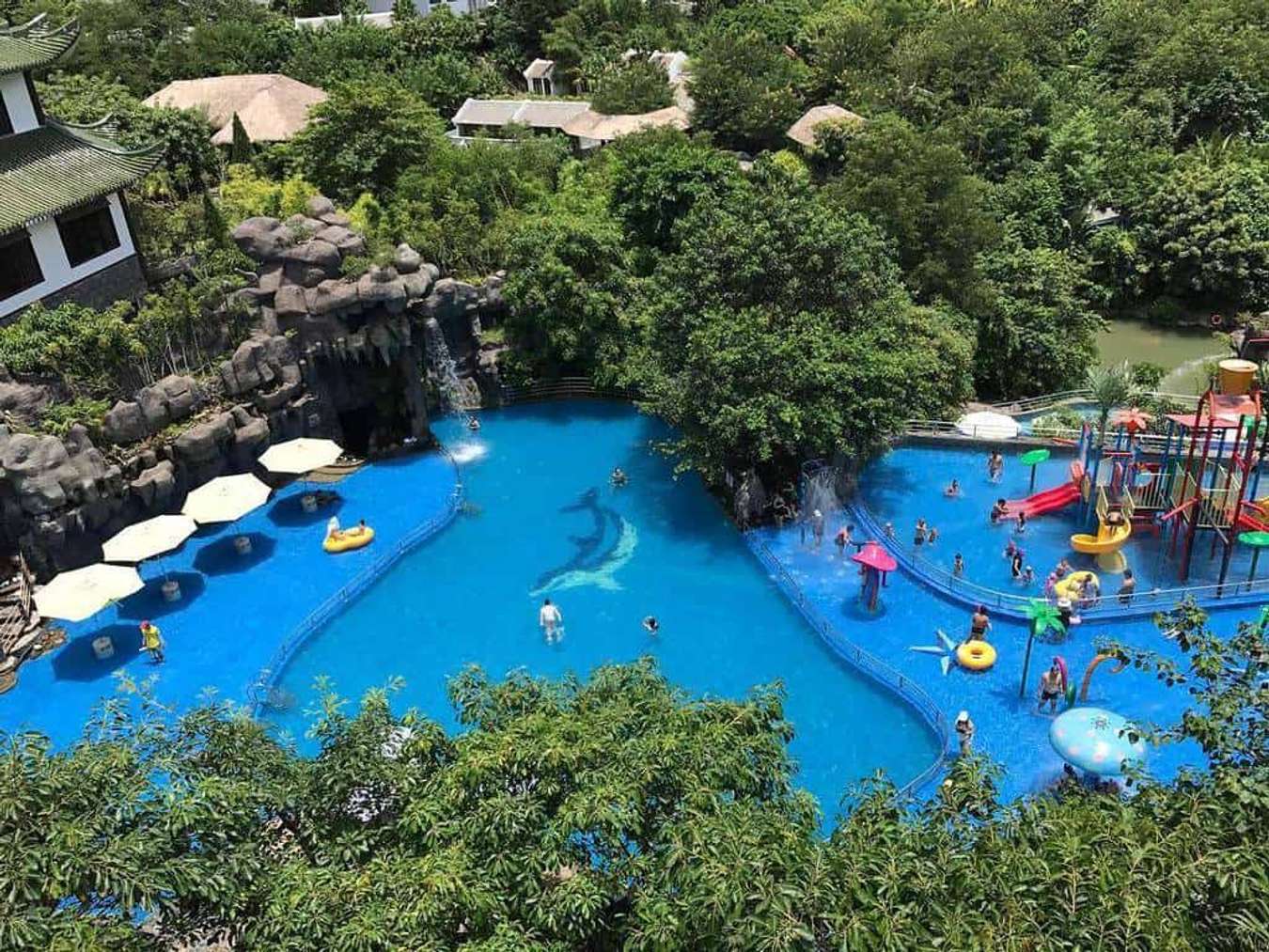 Relax with hot springs after tiring days. @ngocducdang.9
If you want to relax after a tiring working time, Than Tai hot spring will welcome you with the freshest air and the most relaxing and warm mineral spring. Coming here, you can enjoy the nature of Ba Na Nui Chua reserve, take an onsen bath or stop at Ebisu Onsen Resort.
Address: National Highway 14G, Hoa Phu Commune, Hoa Vang District, Da Nang
Ticket price: 300,000 VND/person
Besides, the beautiful city of Da Nang is also a place for you to freely live virtual with shimmering photo corners , hard to find anywhere else. Or if you search hard, you will discover interesting places in Da Nang , few people know!
3D Art In Paradise Da Nang
3D Art In Paradise Danang is the first and only 3D gallery in Danang. This gallery is invested by Art in Paradise Global company, has appeared in the following countries: Pattaya, Bangkok, Chaingmai (Thailand); Malaysia; Australia.
Art In Paradise Danang 3D Gallery has an area of ​​​​over 4000m2, with 9 specialized themed areas with more than 130 works by nearly 20 leading artists from Korea.
The first floor will include 5 themed areas: Illusion – Optical, Classical Art – Classic, Ocean – Aqua, Wildlife – Saffari, Wonderland – Fantasy.
The 2nd floor is divided into 4 main areas: Ancient Egypt – Egyption, World – Word, Modern Art – Imagine.
With such a huge number of 3D works, visitors will have to spend hours to explore all of Danang 3D museum.
Mikazuki Da Nang Water Park
Mikazuki Da Nang Water Park is a water park in Da Nang. This place is located in the entertainment complex Da Nang Mikazuki Japanese Resorts & Spa, Water Park has 2 indoor and outdoor areas. The indoor area with an area of ​​​​up to 11,400m2 is a great place for you and your family to relax.
A special feature of Mikazuki Water Park is that it is considered the first indoor hot water park in Vietnam. You are completely free to experience the games in the water park without worrying about the temperature of the weather. Here, the water is always kept at 30 degrees Celsius to bring the best experience to customers.
Besides, you will have the opportunity to enjoy a scrumptious buffet lunch and set menu meals, energizing you to explore the entire park.
Beautiful beaches in Da Nang city
My Khe Beach
Address: Vo Nguyen Giap Street, 3 km east of the city center
Among them, My Khe beach is on the list of the most beautiful beaches on the planet voted by Forbes (the leading American economic magazine), My Khe is one of the places you should not miss. when traveling to Danang beach.
Pham Van Dong Beach
This is one of the three main beaches of My Khe beach. With an area of ​​​​up to 7,726m², along with ancillary facilities such as fountains, 6 freshwater reservoirs and 26 showers, this beach promises to bring you the perfect relaxation.
Non Nuoc Beach
Address: Hoa Hai ward, Ngu Hanh Son district, City. Danang
Non Nuoc beach is loved by many tourists because of its fine white sand with a gentle slope, clear blue sea with calm waves and rows of casuarinas near the shore that are ideal for picnics and camping. Looking down from above, the beach has a large arc, winding around the foot of Ngu Hanh Son mountain, forming a perfect picture of nature.
Lang Van beach, Nam O sea
If you are a "photographer" and are wondering "what is good about Da Nang tourism?" Then try to refer to the little-known beaches such as: Chuoi beach, Van village beach, Nam O beach (Nam O reef) or But beach! These beaches have beautiful and poetic landscapes. Not only that, you can also organize camping with friends, play outdoor games and enjoy fresh seafood caught by the fishermen here.
Traveloka Xperience's Da Nang tour
Half day Danang tour
Traveloka's half-day Danang tour schedule is priced from 272,000 VND/pax
09:00-09:30 Pick up guests.
09:30-11:15 Move to Marble Mountains and visit.
11:15-12:00 Return to the city center and visit the Museum of Cham Sculpture.
12:00-13:00 Have lunch at Danang specialty restaurant.
13:00-14:00 Guests are free to visit the Han market.
14:00-14:30 The bus will take you back to the original pick-up location.
The places to visit in the tour include: Marble Mountains, Museum of Cham Sculpture, Han market. Tour duration is 5-6 hours.
Danang Hoi An 1 day tour
Traveloka's Da Nang Hoi An 1-day tour is priced from 525,000 VND/pax
09:00-10:30 Pick up guests and move to Linh Ung Pagoda.
10:30-11:00 Return to Da Nang city center and visit tourist attractions: Dragon bridge, Love bridge, Carp turning into dragon statue.
11:00-12:30 Walk around the shops with the guide, enjoy the specialties of the streets of Da Nang.
12:30-14:00 Visit Cham Sculpture Museum and Han Market.
14:00-15:30 Return to the accommodation to rest.
15:30-18:00 Pick up and move to Ngu Hanh Son to visit.
19:00-20:30 Visit Hoi An ancient town.
20:30-21:00 Back to Da Nang. Paying guests. Finish the trip.
Sightseeing places included in the tour: Linh Ung Pagoda, Da Nang city center, Museum of Cham Sculpture and Han Market, Marble Mountains, Hoi An Ancient Town for dinner.
Da Nang cuisine is hard to resist
It is difficult to have a perfect Da Nang travel secret book without the culinary part. Belonging to the central strip of land, Da Nang cuisine is the harmony of many diverse cuisines, but at the same time still owns its own typical dishes. You can refer to some good quality restaurants in Da Nang recommended by Traveloka
Rice paper rolls with two heads of pork skin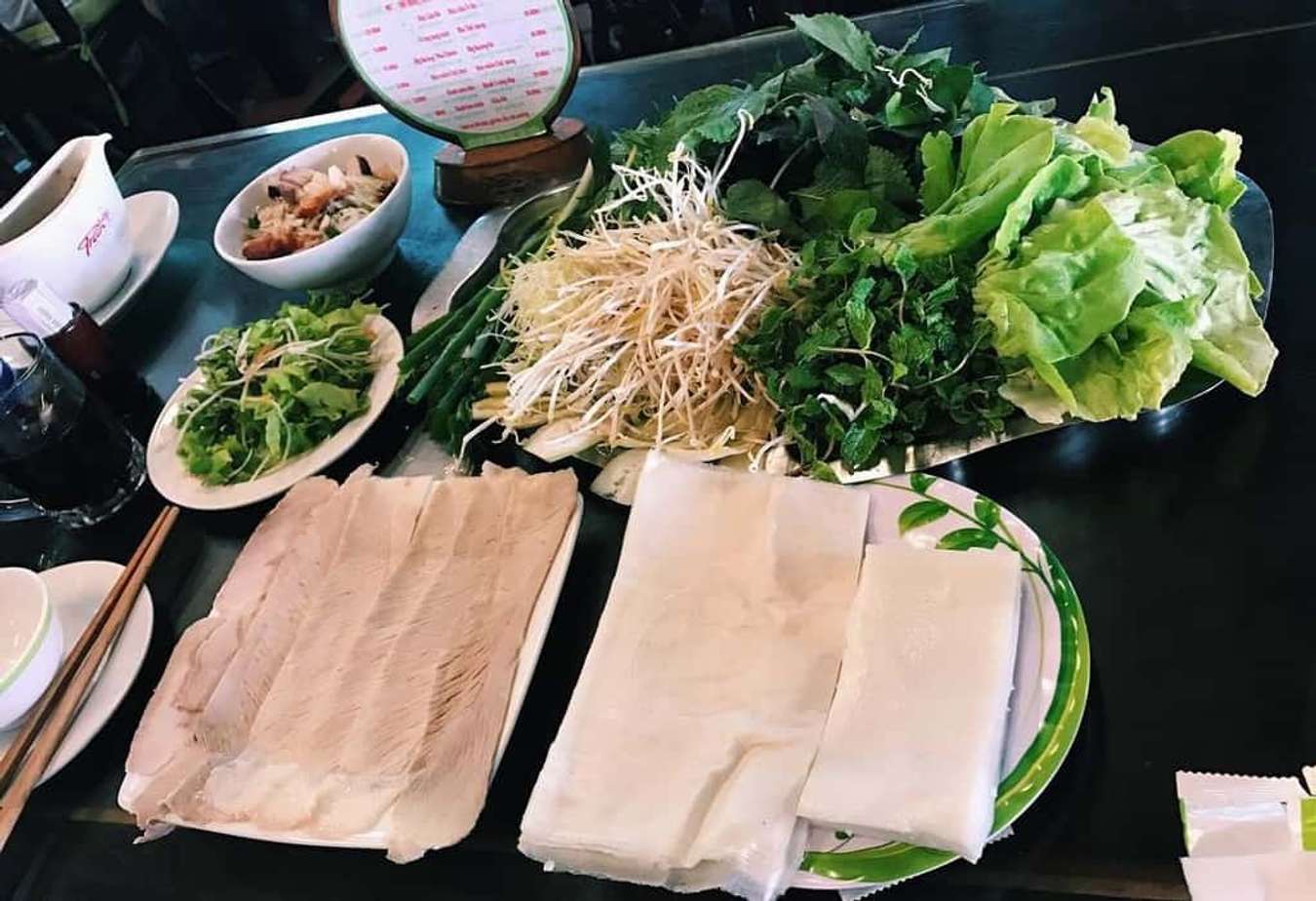 Rice paper rolls with two heads of pork skin are a typical dish of Da Nang. @quangduong0610
As one of the most typical dishes of Da Nang, the dish combines the salty taste of dew-dried rice paper; pork tenderloin, lean but not dry; fresh raw vegetables; spicy fish sauce seasoning. A full portion costs from 90,000 to 130,000 VND.
Good places to eat:
Quan Tran: 4 Le Duan, Hai Chau District
Quan Mau: 35 Do Thuc Tinh, Cam Le District
Fish ball noodles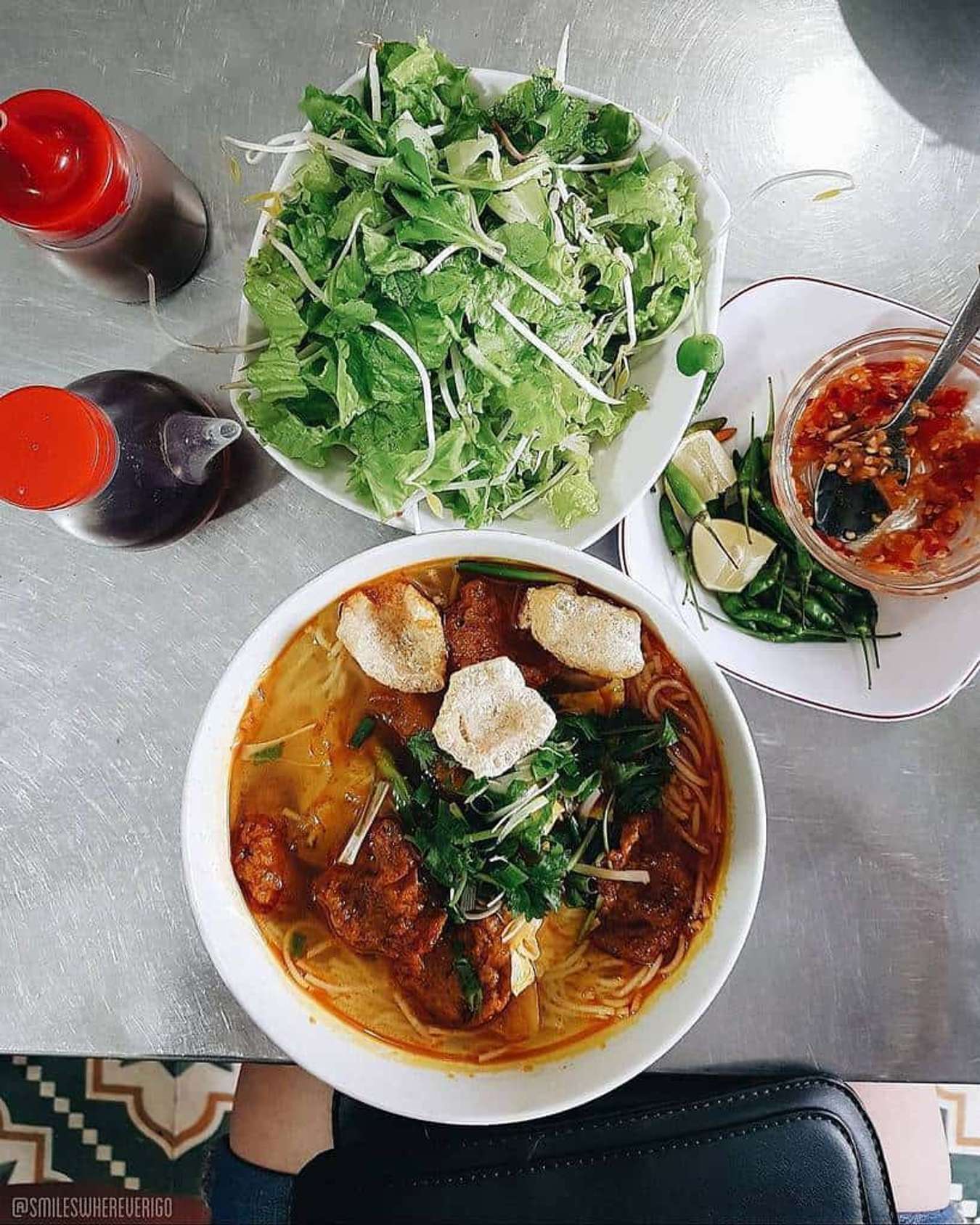 Da Nang fish noodle bowl full of flavor. @smileswhereverigo
With a sweet broth, chewy vermicelli, and steamed or fried fresh fish balls, a bowl of fish vermicelli is always an attractive breakfast dish of Central people.
Good places to eat:
109 Nguyen Chi Thanh, Hai Chau District
Ong Ta's shop: 113A Nguyen Chi Thanh, Hai Chau District
Quang Noodles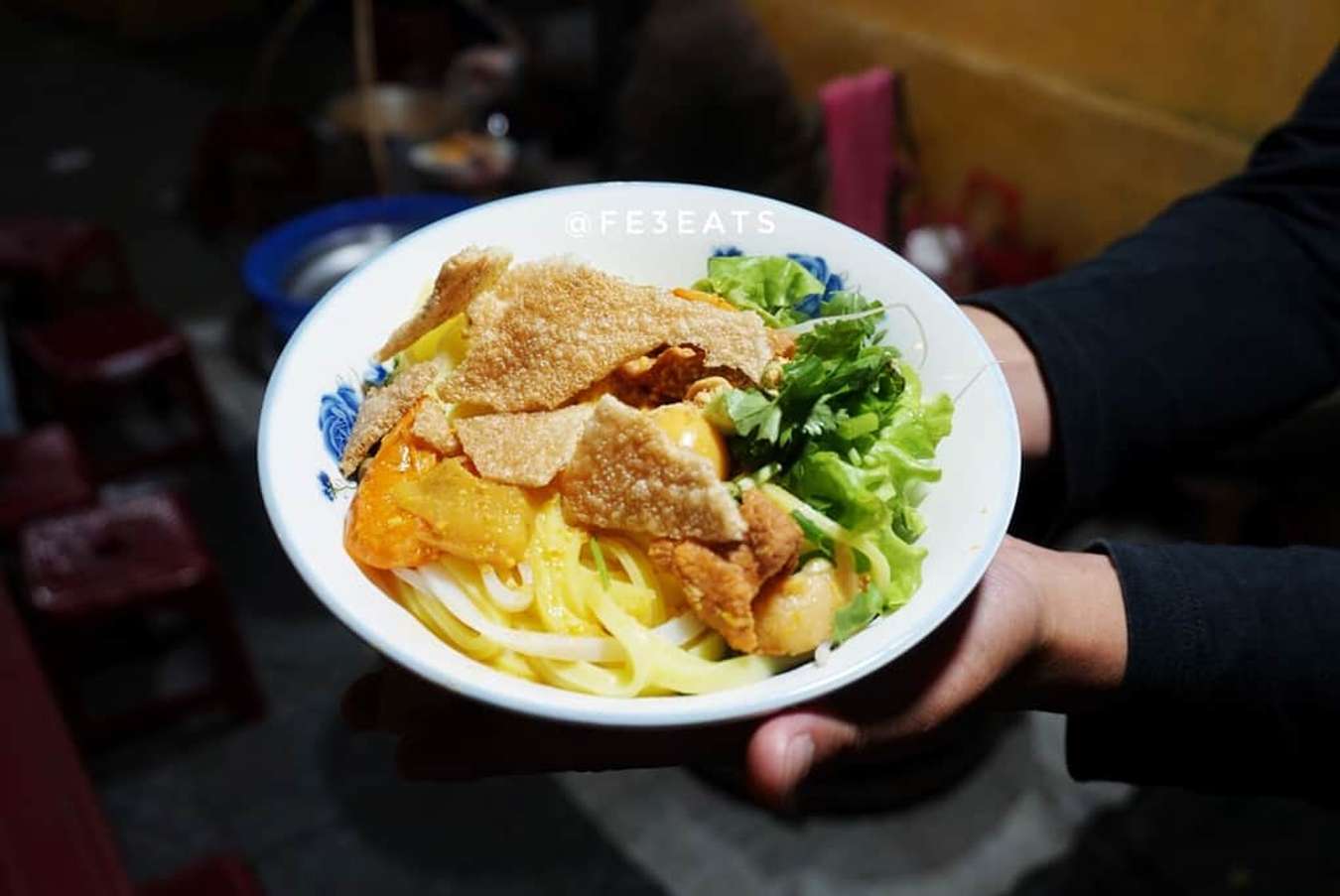 Quang noodles – An attractive dish of the Central region. @fe3eats
Quang noodles in Da Nang, in addition to the traditional shrimp, meat, and egg versions, also have a diverse menu with Quang eel noodles, chicken, fish, frogs, ribs… The price of a bowl of Quang noodles is also very affordable, only 25,000 – 40,000 VND. was able to satisfy your stomach.
Delicious place to eat:
Ba Mua's shop: 19-21 Tran Binh Trong, Hai Chau District
Ba Vi restaurant: 60 Ngu Hanh Son, Ngu Hanh Son District
Nam O fish salad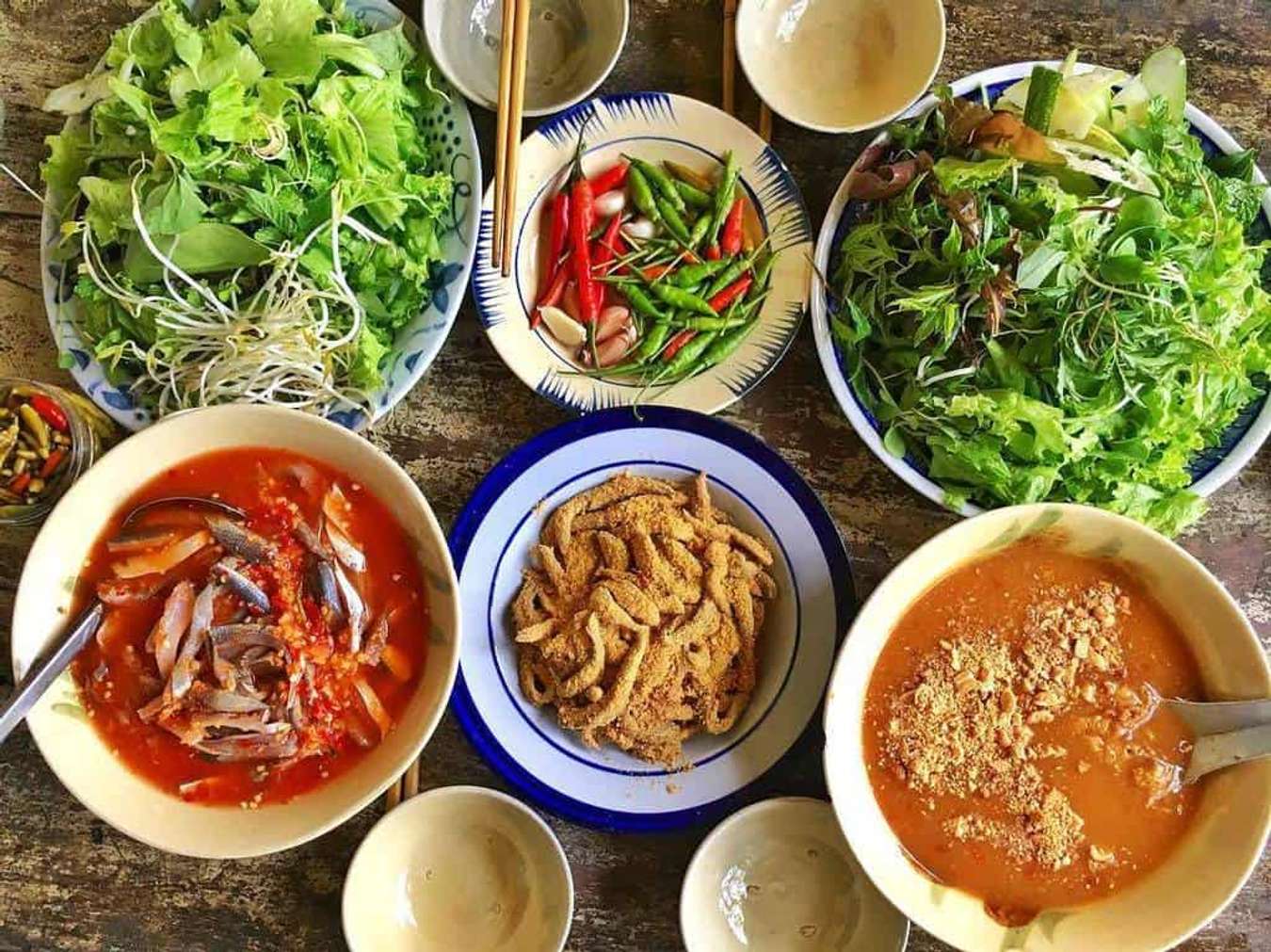 Nam O fish salad with two versions: dry salad and wet salad. @thiennguyen1012
Hearing the name, you know that if you want to eat the best fish salad in Da Nang, you have to go to Nam O village. The fresh fish is cooked with skewers, marinated with spices to mask the fishy smell, and then finished with rice paper which is the most attractive. A fish salad is only about 40,000 VND with full side dishes.
Addresses to try:
Fruit Tree Restaurant: 44 Le Thanh Nghi, Hai Chau District
Cam Tu restaurant: 950 Nguyen Luong Bang, Lien Chieu District
Seasoned vermicelli with fish sauce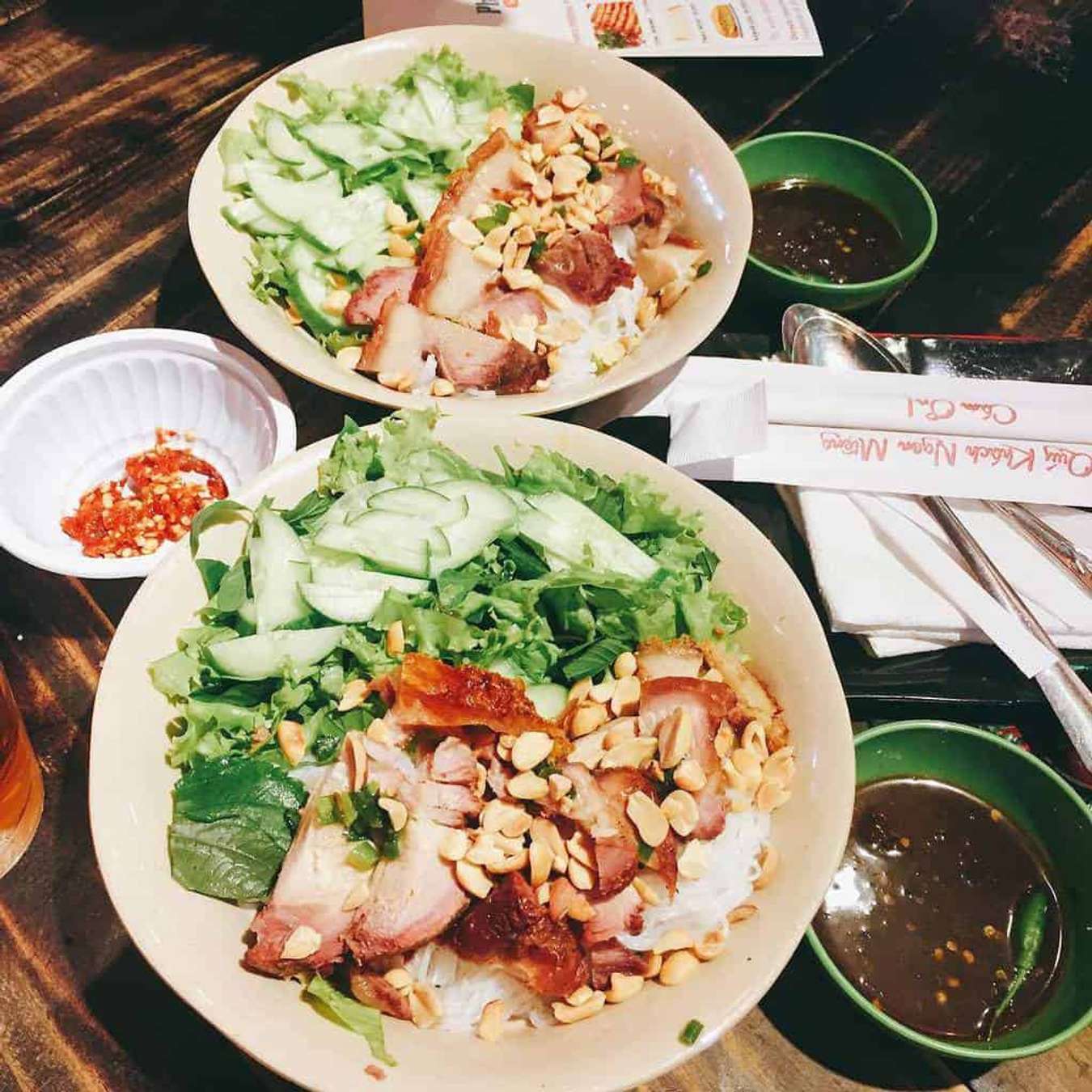 The famous vermicelli with pork seasoning in Da Nang. @june_ldt
Fish sauce seasoning is not only a kind of dipping sauce, but Da Nang people also favor a dish from seasoning fish sauce. Bun mam seasoning has many versions of roasted pork, pork ears, beef rolls… and is eaten with attractive raw vegetables and papaya.
Addresses to try:
Ba Cuc restaurant: H14/29 Hoang Dieu, Hai Chau district
Quan Tam: K23/2 Tran Ke Xuong, Hai Chau District
Pancakes, spring rolls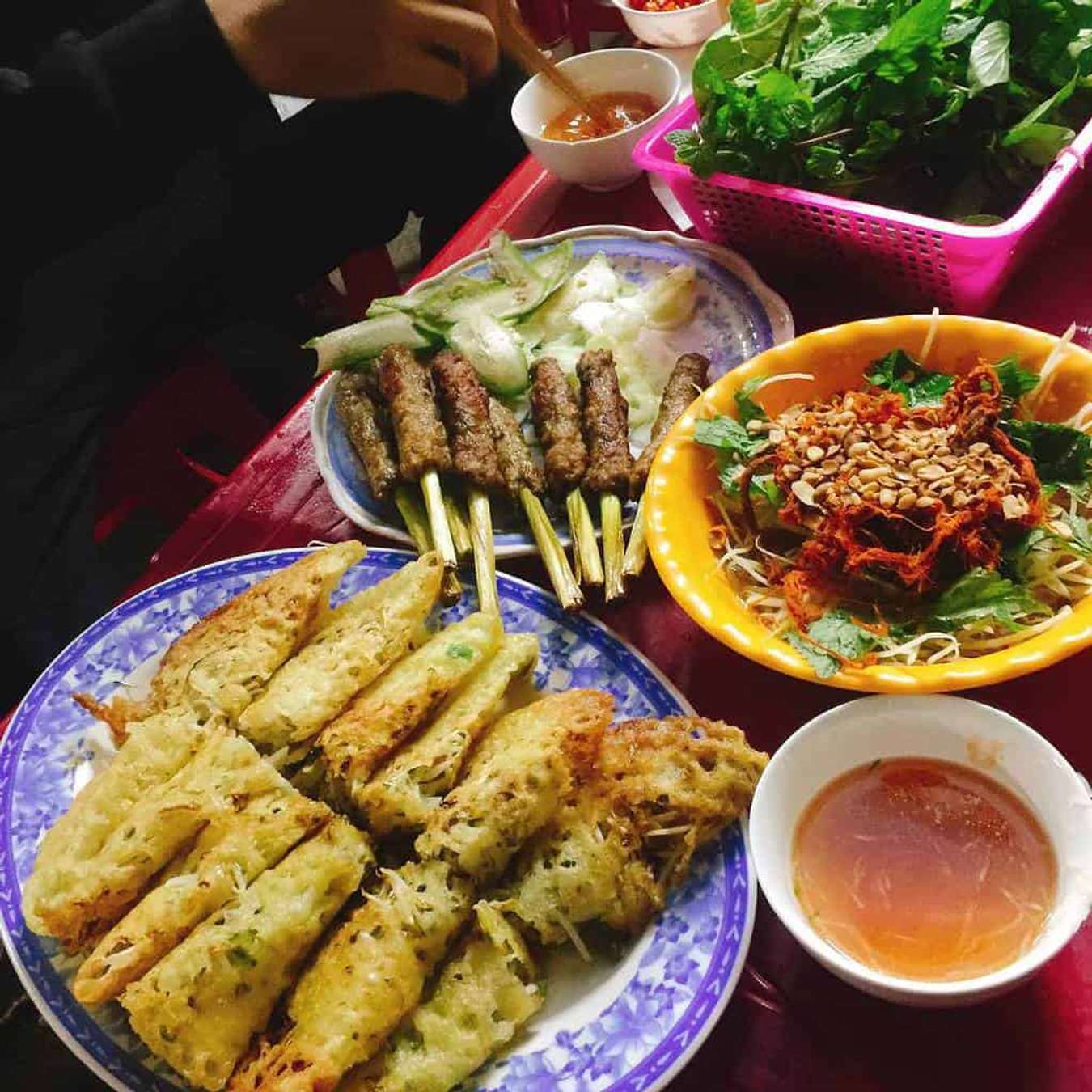 Banh xeo in Da Nang is more special when served with spring rolls. @phuong.hoadoan
Banh xeo always has its own charm with small cakes, full of fillings. But not stopping there, Da Nang people also "upgrade" the pancakes with spring rolls and rich soy sauce.
Addresses to try:
Ba Duong shop: K280/23 Hoang Dieu, Hai Chau district
Co Muoi restaurant: 23 Chau Vinh Te, Ngu Hanh Son District
In addition to famous restaurants, Da Nang also has two big markets, Con market and Han market, focusing on delicious and cheap dishes. If you have the opportunity, stop by this large food court to fill your stomach with Da Nang-style dishes. When visiting the market, do not forget to buy some Da Nang specialties such as squid, dried fish, dried squid. , sesame dry cake, Nam O fish sauce, My Khe seaweed as gifts for relatives and friends.
Where to stay when traveling in Da Nang
Danang Hotel
The hotel system in Da Nang is extremely convenient, most of which are concentrated near famous tourist attractions, allowing you to explore the city without having to go far. Whether you are looking for a classy place to "reward yourself" or a budget hotel for a self-sufficient trip to Da Nang, this city will make you instantly satisfied.
Some good hotels in Da Nang on Traveloka include:
Canvas Da Nang Beach Hotel: room rates from 2,000,000 VND/room/night
Seashore hotels and apartments : room rates from 580,000 VND/room/night
Stella Maris Beach Danang : room rates from 3,159,000 VND/room/night
Grand Gold Hotel : room rates from 833,000 VND/room/night
Risemount Premier Resort Danang : room rate from 1,343,015 VND/room/night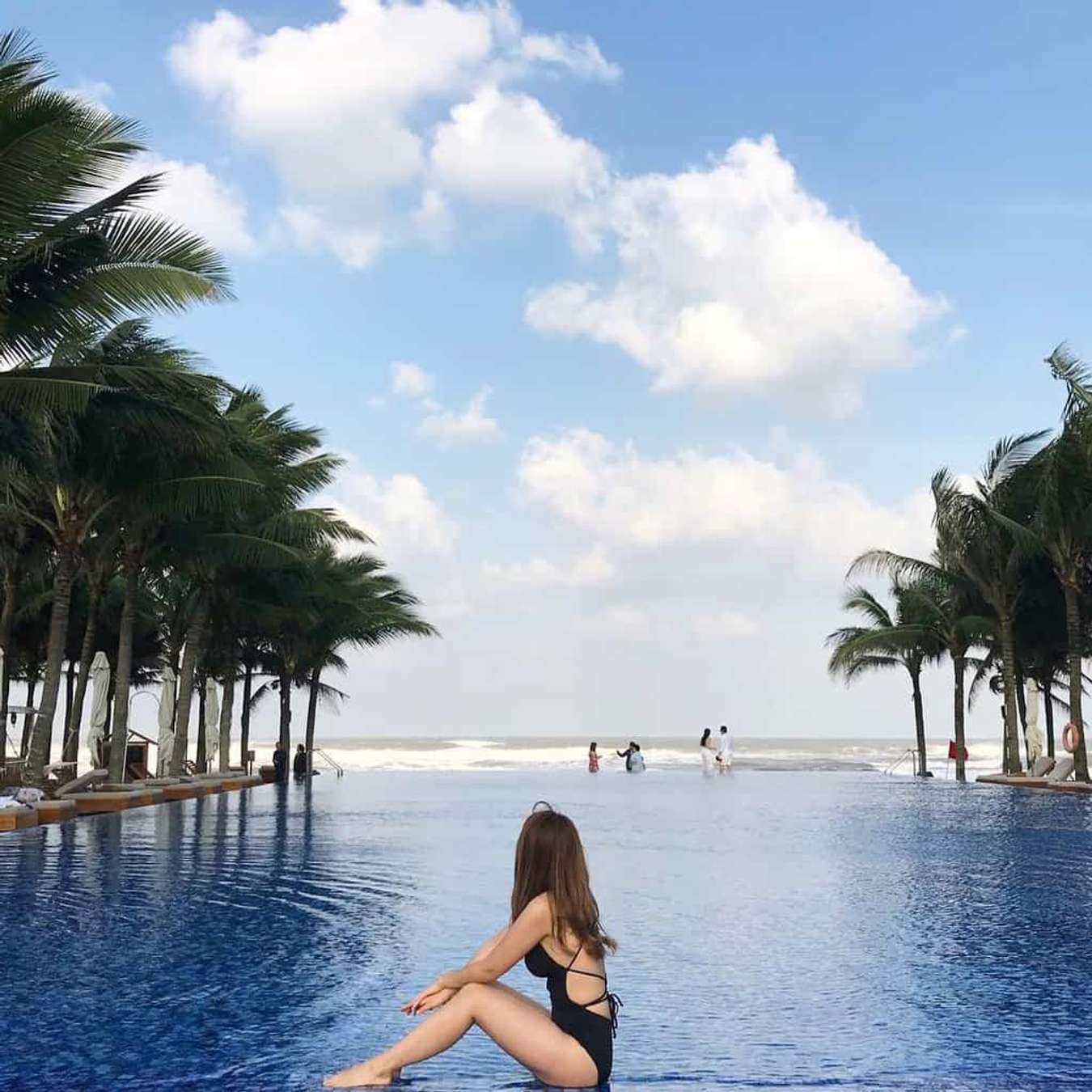 Unwind with luxury hotels in Da Nang. @_zzuming
If you are in need of cost savings, you can refer to 2-3 star hotels in Da Nang such as Grand Sunrise 3 Hotel , White Sand Boutique Hotel , San San Hotel , Robin Hotel Danang … Just from 300,000 to 600,000 VND/night means you have found a comfortable place to rest, fully equipped.
10 hotels in the heart of Da Nang
10 hotels near Da Nang beach with beautiful rooftop view
10 Da Nang hotels with good prices but extremely sparkling
Resort Danang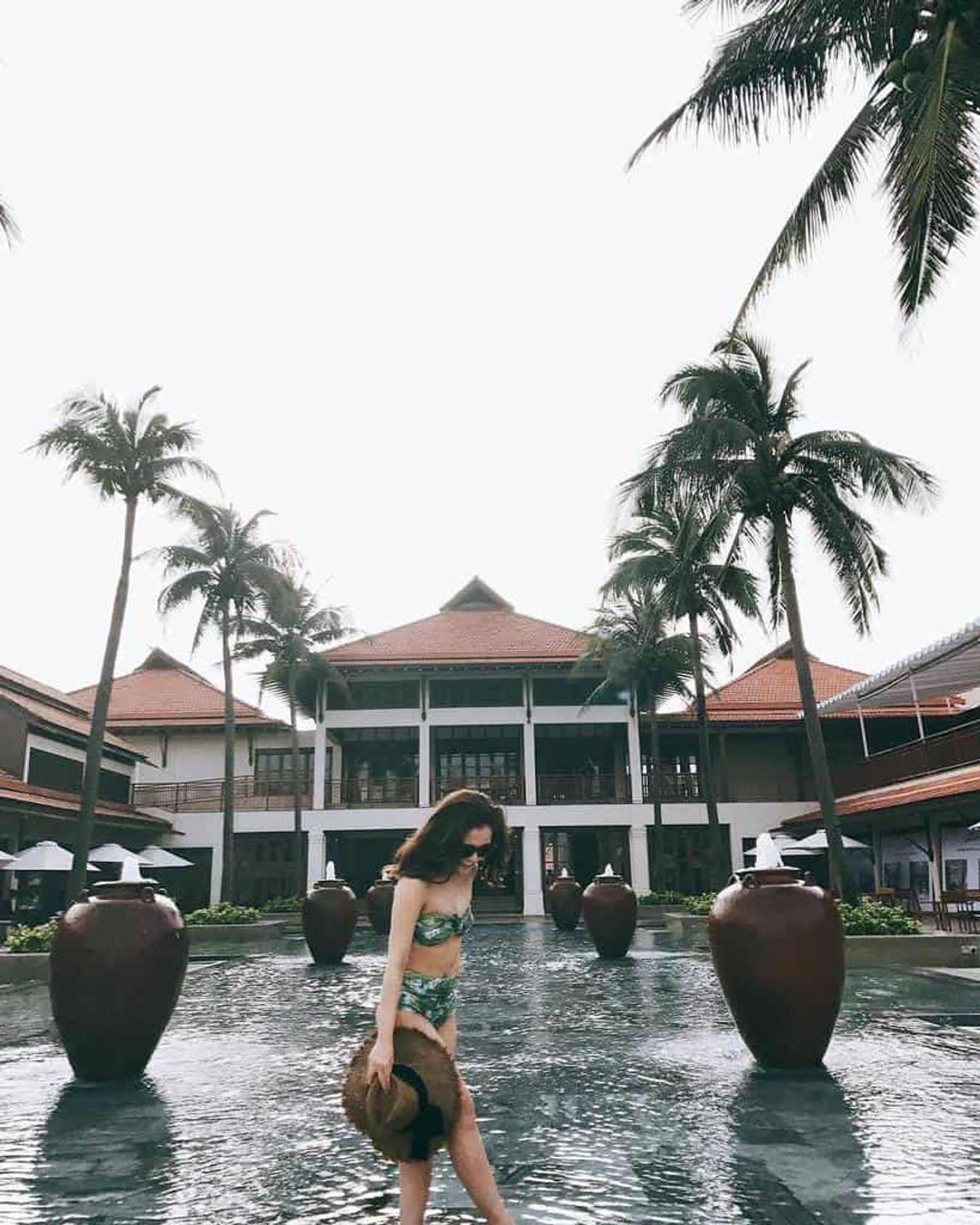 Relax at a resort in Da Nang to "reward yourself" for your vacation. @nunome0305
For a true vacation, think of 5-star hotels or resorts in Da Nang . Names such as InterContinental Danang Sun Peninsula Resort , A La Carte Da Nang Beach , Furama Resort Da Nang , Naman Retreat will let you relax by the blue sea and enjoy the most professional services.
Enjoy your stay at beautiful hotels in Da Nang that are both beautiful and luxurious for only 1,500,000 VND
Hostel, homestay Đà Nẵng
Especially, for young people and self-sufficient Da Nang travel believers, hostels and homestays are always the ideal choice. Hostels in Da Nang are both affordable and offer the best local experiences. Some of the most sought-after hot names are Barney's Danang Backpackers Hostel , Hostel Carpe Diem Inn , Bookaholic Hostel , Memory Hostel , Packo Hostel …
Check out 12 hostels in Da Nang that are both beautiful and beautiful for a group of friends to dance enthusiastically
A small advice is that you should consult the website for prices and book in advance, especially in high season. Hotel reservations through Traveloka often have incentives, helping you choose the right place to stay at the most affordable price.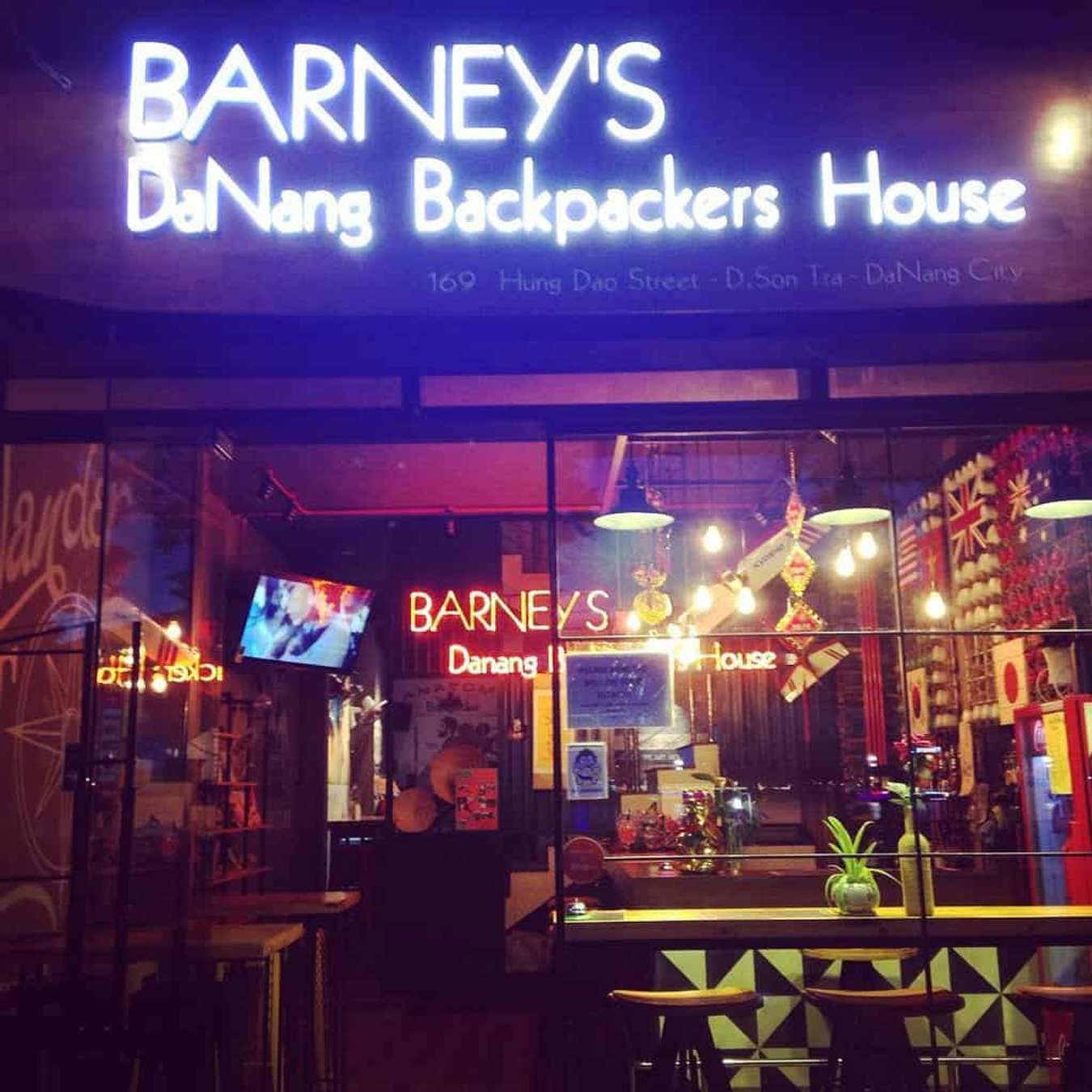 Groups of young people often choose to stop at hostels. @barneyshosteldanang
Other notes when traveling to Da Nang
When traveling to Da Nang on your own, you should also note some of the following points:
Da Nang has many traditional festivals that you can participate in such as: boat racing festival, Cau Ngu, Quan The Am, Hoa My and An Hai communal house festivals.
The best time to visit the beach is at dawn or dusk. At this time, the sea is still empty and dyed in a beautiful orange color like a picture.
Da Nang at night is as beautiful as the vibrant day. The bridges and amusement parks are simultaneously lit up, lighting up the whole city in shimmering colors.
As a coastal city, when traveling to Da Nang, you should prepare enough sunscreen, hats, and other sun protection clothes.
Because the play areas are quite large, sports shoes or sandals are the most convenient.
Negotiate the price before renting a motorbike or making a purchase.
Contact the Market Management Sub-department at 0236.3624.190 or hotline0903.502.480 if you are "hacked" by sellers because of products with too high prices.
Contact Danang Visitor Support Center when you encounter problems during your trip: 108 Bach Dang, Hai Chau District, Da Nang (phone number: 0236 – 3.550.111).
In addition, from Da Nang you can go to many other famous tourist cities nearby such as Hoi An, Hue… If you have plenty of time for your journey, please refer to the experiences of backpackers. share.
Da Nang travel schedule for reference
Day 1: Visiting tourist attractions in the inner city of Da Nang
On the first day of arrival in Da Nang, Traveloka recommends that you visit famous tourist attractions in the inner city such as Marble Mountains, Linh Ung Pagoda, Da Nang Cathedral, Cham Museum and Son peninsula Tea. If you have time, you can visit Son Tra peninsula to see Da Nang from afar.
In the evening, you can catch a car to move to Hoi An ancient town to roam the old town at night.
Day 2: Visit Hoi An ancient town
Not far from Da Nang is the ancient town of Hoi An, one of the tourist destinations not to be missed when traveling to Da Nang. Some places you cannot miss when visiting Hoi An are: Hoi An Covered Bridge, Phung Hung Ancient House,…
After having fun all day in Hoi An, you can go back to Da Nang and walk around Da Nang at night
Day 3: Walking in Ba Na Hills
After visiting all the famous attractions in Da Nang and Hoi An, you can buy a ticket to experience Ba Na Hills to visit the most famous tourist area in Da Nang.
Here, the indispensable check-in place is the famous Golden Bridge. In addition, in this area, there are other interesting attractions such as French Village, Fantasy Park, Debay Wine Cellar, Le Jardin D'Amour flower garden,…